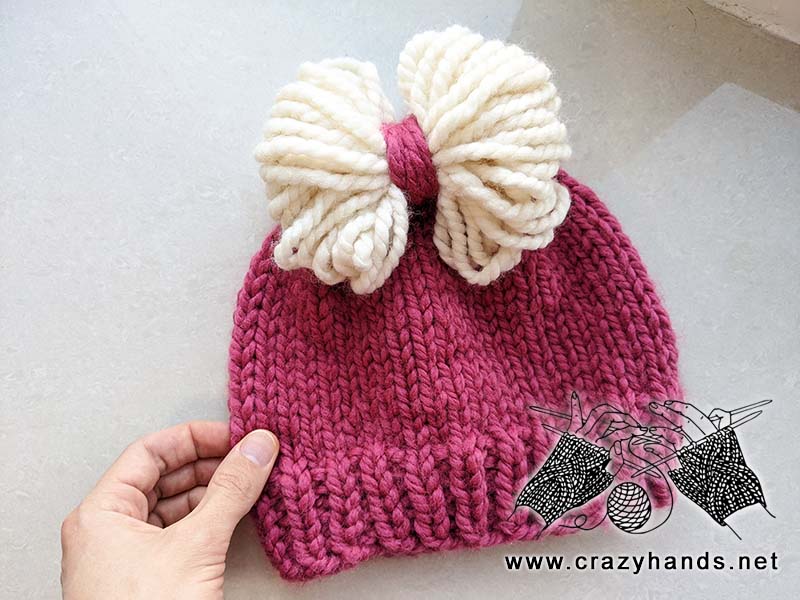 One of the thing I love about knitting, crochet and craft in general is that it often makes other people smile and say "wow, you did it yourself, really?" It's an amazing feeling when my daughter likes a hat or a headband I made for her and asks to wear it even when at home. It doesn't happen very often though, but when it does, it just makes my day. Today I'm sharing with you this awesome-looking pattern of mine – chunky knit hat with a bow for toddlers. Knit it, tweak it, and share it!
Knitting materials and knitting tools:
<> Double-pointed or circular knitting needles, size 8 (US 11/UK 0)
<> Chunky yarn – Lion Brand Wool, Ease Thick & Quick – 20% wool, 80% acrylic. Color of your choice. In total less than half of the skein.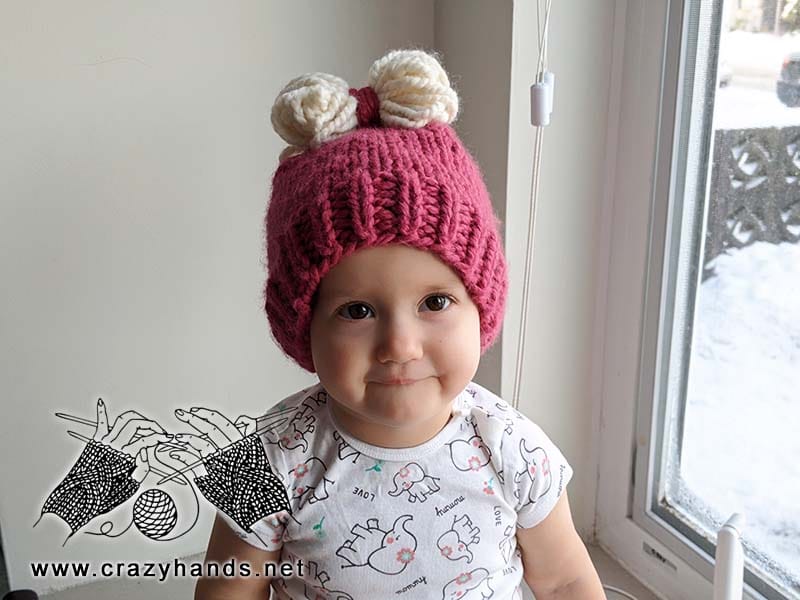 Size of the chunky toddler knit hat:
Toddler (18 months +): 49-52 cm
Gauge: 10 stitches in = 4 inches in stockinette
Common abbreviations of knitting stitches:
k – knit
p – purl
k2tog – knit two together
skpo – Slip, Knit, Pass Over: Slip one stitch to the right needle knitwise, knit in the next stitch and drop this stitch off the left needle, insert the left needle into the slipped stitch, pass it over the knit stitch and it's done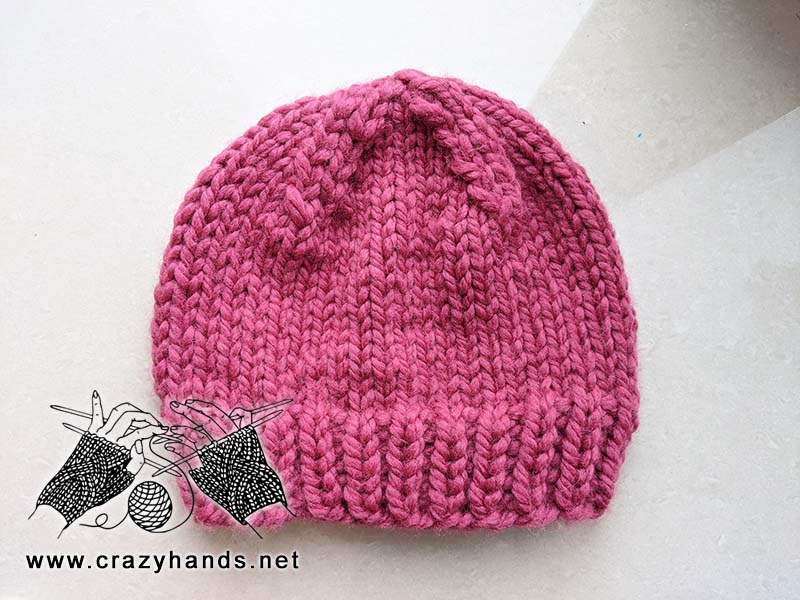 Knit pattern of the chunky toddler hat with a bow
Body of the toddler's hat:
Using long tail method cast on 44 stitches, place marker if needed and join to knit in the round. Rib k1, p1 for 6 rounds. Then Knit in Stockinette Stitch until hat measures 12 cm (4.5 inches).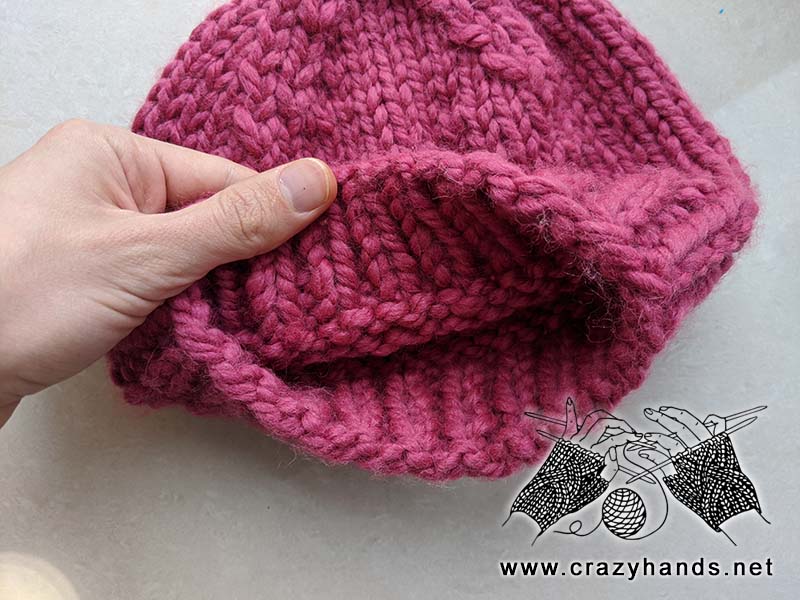 Shaping crown of the toddler's hat:
Round 1: [skpo, k7, k2tog] – repeat 4 times
Round 2: knit all stitches around
Round 3: [skpo, k5, k2tog] – repeat 4 times
Round 4: knit all stitches around
Round 5: [skpo, k3, k2tog] – repeat 4 times
Round 6: knit all stitches around
Round 7: [skpo, k1, k2tog] – repeat 4 times
Round 8: knit all stitches around
Round 9: k2tog around
Cut yarn leaving 10 cm tail. Thread it through remaining 6 stitches, pull tight to close the top. Weave in ends.
Now it is time to make a handmade bow. If you have some leftovers of yarn it is an excellent chance to get rid of them. Wind yarn around something with longer side measuring about 12-14 cm. Take it off and wrap the bow with the main yarn color in the middle. To be able to attach the bow to the hat don't forget to leave two tails about 10 cm long. Make a knot at the back of the bow and fix the bow to the hat using two tails.