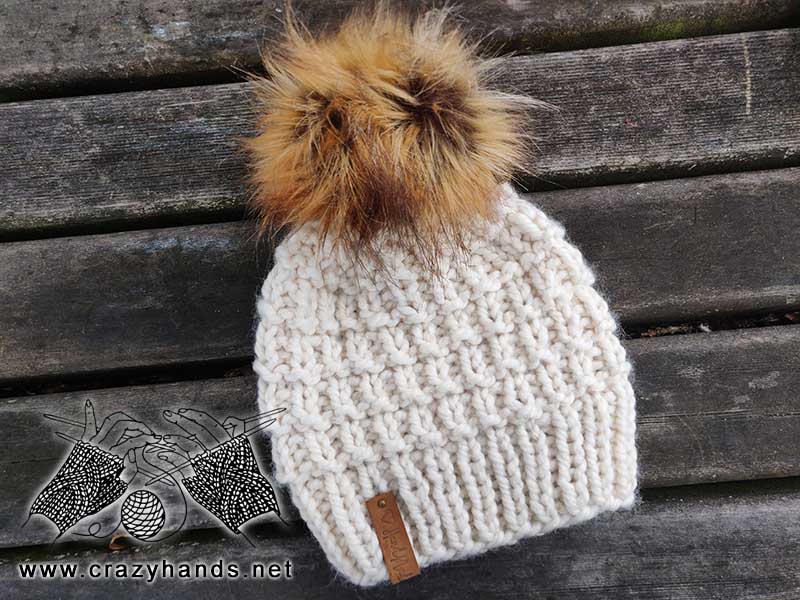 Yesterday I realized that last summer month is almost over. It passed so fast I didn't even get to enjoy it as much as I used to in the past few years. I guess part of it was Covid and staying at home during the summer doesn't sound weird anymore. Luckily, there is also a positive side to it – I got a bit more time to spend on knitting hats and actively learning geography with my daughter. Here is a new creation of mine – vortex super bulky knit hat. An awesome looking beanie for Christmas time or when strong gusts of wind are swaying the trees on your morning walk. Without further ado, let's get started.
Knitting materials and knitting tools:
<> Circular (40 cm) or double pointed knitting needles, size 9 (US 13/UK 0)
<> Lion Brand Wool, Ease Thick & Quick – 20% wool, 80% acrylic. Color of your choice. In total 140 grams.
Vortex bulky knitting hat size:
Adult: 54-58 cm
Gauge: 9-10 stitches in = 4 inches in stockinette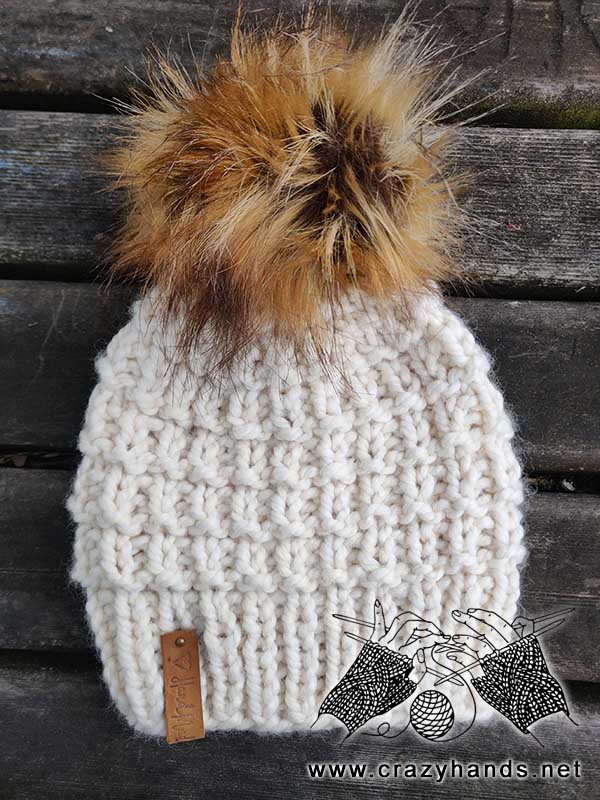 Common abbreviations of knitting stitches:
k – knit
p – purl
k2tog – knit two together
Body of the super bulky knit hat:
Using long tail method cast on 44 stitches or any other number divisible by 2. Join to knit in the round. Place marker. Rib k1, p1 for 6 rows. For invisible join in the round, please cast on one more additional stitch.
Row 1: [k1, p1] – repeat till the end of round.
Row 2: [k1, p1] – repeat till the end of round.
Row 3: knit all stitches around.
Row 4: purl all stitches around. Work till the very last stitch. Slip last stitch to the right-hand needles purlwise with yarn in back, pick up a bar between slipped and next stitches from back to front, slip last stitch back to left-hand needle, and purl together last stitch and the bar. Using this method of knitting garter stitch will help you to avoid jogs between rounds.
Repeat Rows 1- 4 until hat measures 19 cm from the edge. In my case I repeat Rows 1-4 four more times and then repeat again Rows 1-2.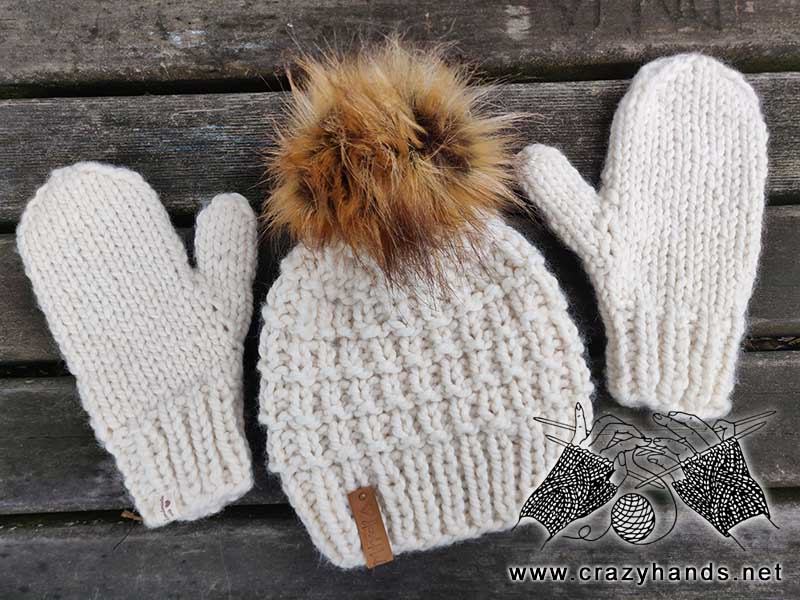 Shaping crown of the vortex bulky knitted hat:
Row 1: [k2tog] – repeat till the end of round.
Row 2: purl all stitches around. Purl the very last stitch as explained above.
Row 3: [k2tog] – repeat till the end of round.
Row 4: knit all stitches around
Fasten off leaving 10 cm tail. Weave tail through remaining 11 stitches. Pull tail to close top. Weave in all ends securely.
Add your favorite faux or real fur pom pom.