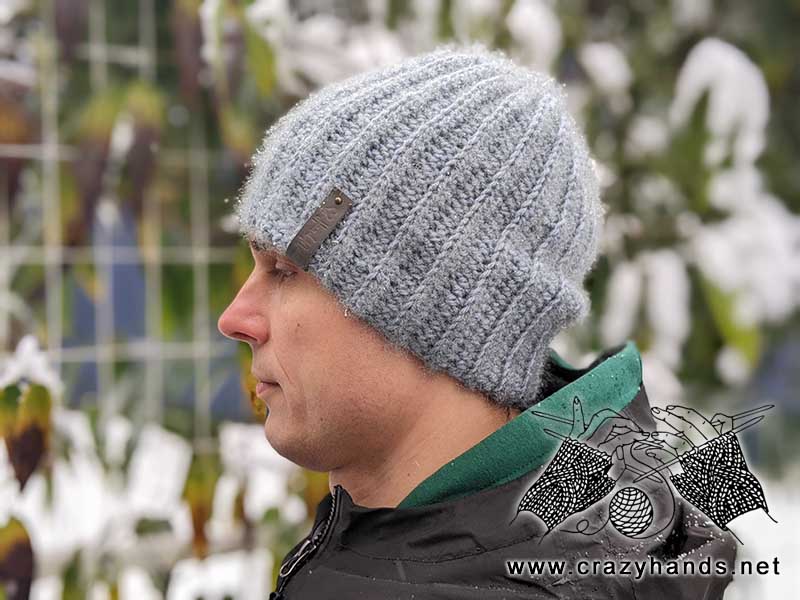 Crochet materials and tools:
<> Crochet Hook 4.5 mm;
<> Crafter's Square (Aran/Medium worsted) – 100% polyester, in total less than 2 balls;
Classic crochet ribbed beanie size:
Adult: 54-57 cm
Gauge: 17 sts – 4 inches (10 cm)
Common abbreviations of crochet stitches:
ch – chain
hdc blo – half double crochet back loop only
hdc – half double crochet
sl st – slip stitch
sl st blo – slip stitch back loop only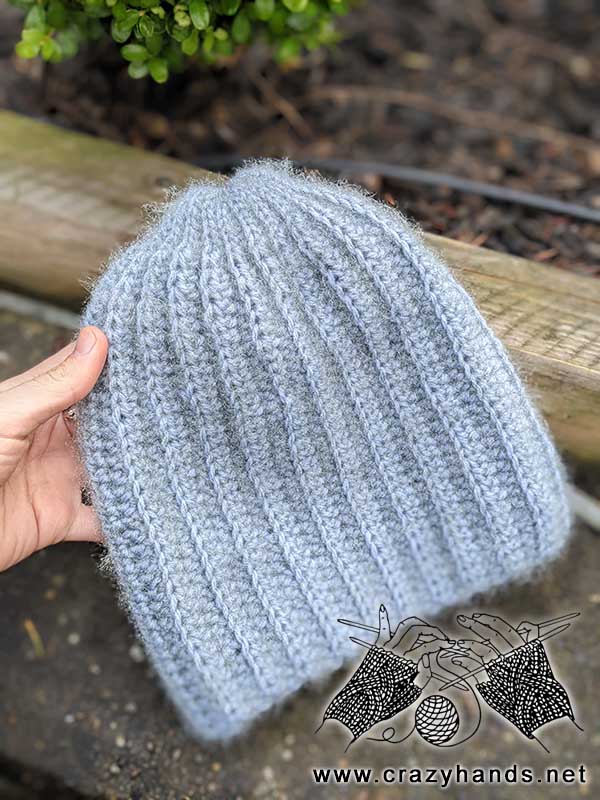 Crochet classic ribbed beanie pattern:
Ch 40. Measure the chain. Your chain must measure about 24 cm. Add more chains if 40 are not enough.
Row 1: Ch1, starting in the second loop from hook, 32 hdc. The length of last 8 unworked chain must measure 5 cm. You can have more or less unworked stitches. After that make 8 sl st. Turn
Row 2: Ch 1, 8 sl st blo, 32 hdc blo. Crochet the very last stitch through both loops (front and back) each even row. We do it to make the hat's edge less elastic and springy. Turn.
Row 3: Ch 1, 32 hdc blo, 8 sl st blo, turn.
Row 4: Ch1, 8 sl st blo, 32 hdc blo. Do not forget to crochet the very last stitch through both loops.
Repeat Rows 3-4 until hat measures desired width.
For head circumference 56-57 cm I have crocheted 45 cm.
Sew 2 sides together making back seam of the hat. Insert he hook underneath the back loop of the fabric that is closest to you and underneath the chain of the first row on the other side, yarn over and pull it through both loops and stitch on the hook. Slip stitch those two edges together till the very top. On the top, insert needle back and forth around the top, then pull the yarn tight to close hole. Fasten off and weave in ends.