Probably every mom faces a problem of feeding her child from time to time, that's why everybody has its own secrets and proved methods how to make it done. But since it's a continuous way of trials and failures we need to have some sort of inspiration to keep things working. From my experience interesting colorful tableware, spoon with a small baby elephant on it, listening music or doing drawing and eating at the same time, – works pretty well. But here is a kind of new way to make your baby interested in eating and having fun simultaneously.
Today I'd like to share with you the scheme of a fun and nice crochet baby bib pattern that might be of a great help during breakfast, dinner or lunch time with your kid and can even become its favorite attribute associated with food.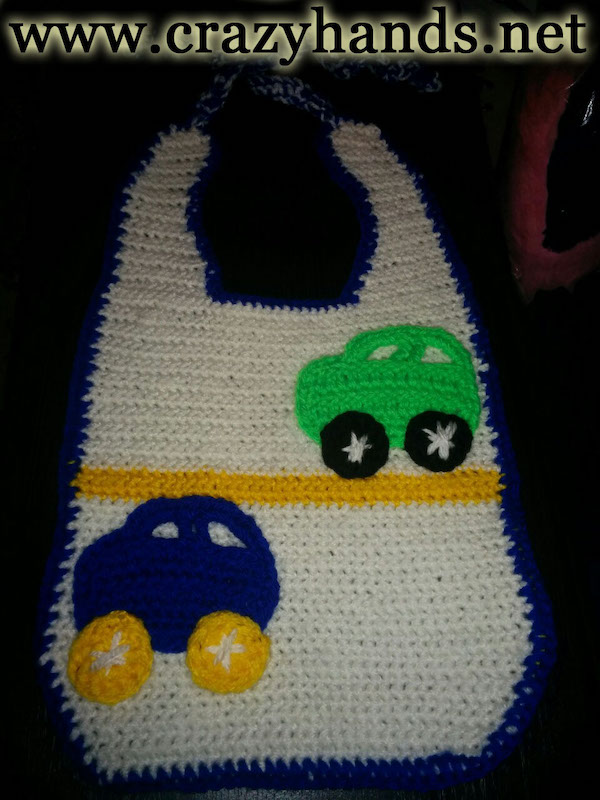 For this item I used 250 meters/100 grams of acrylic threads and hook #3. If you want your bib be more "denser" you can crochet it with double thread and hook #5. So let's start.
Crochet baby bib pattern
Crochet body of baby bib:
Row #1: Chain 16 (ch), if the thread is very thin then chain 20 or even 25. Then 2 single crochets (sc) in the 2nd loop from the hook, sc in all other loops, 2 sc in the last loop, ch1, turn.
Row #2: 2 sc in the 1st loop, sc in all other loops, 2 sc in the last loop, ch 1, turn.
Repeat the Row #2 from 5 to 8 times, depending on the thickness of your thread.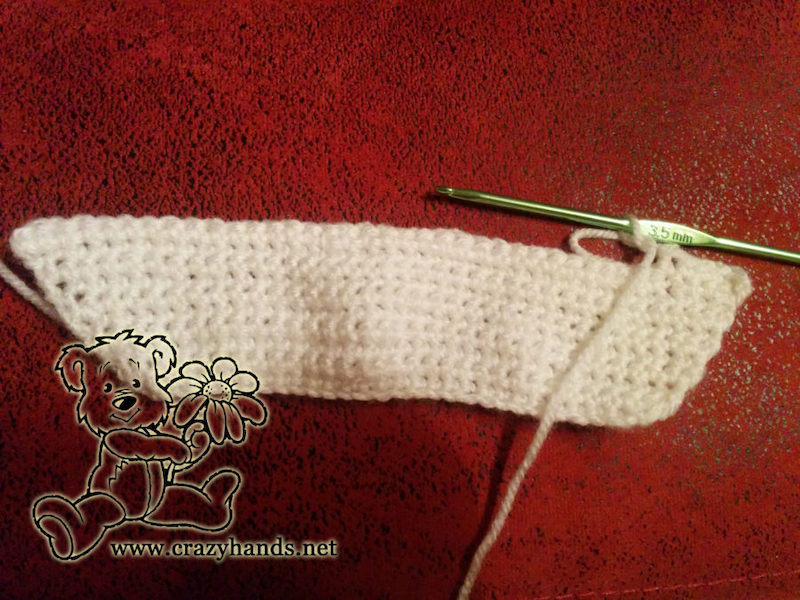 Row #9: make the whole row with sc, ch 1.Repeat Row #9 from 15 to 20 times. If you are crocheting a bib with cars on it – remember to change the color of the thread in 15th and 16th row.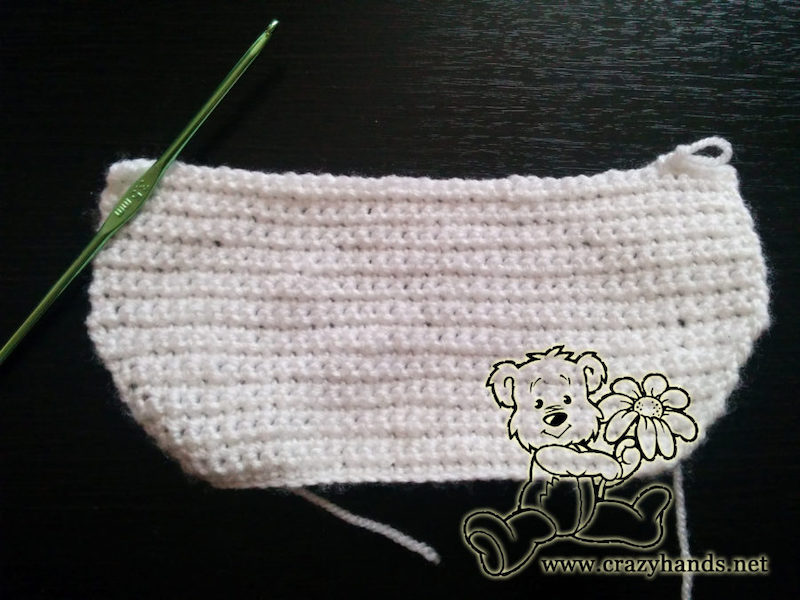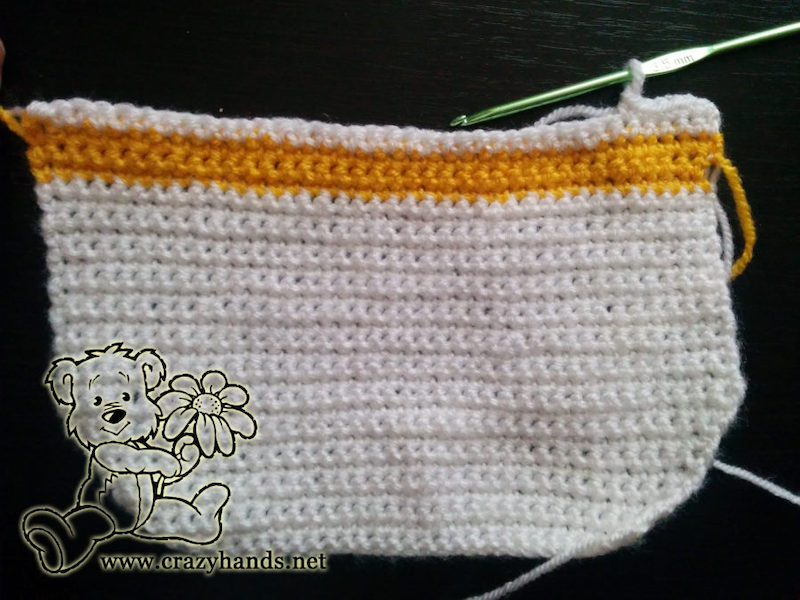 Crochet left strap of baby bib:
Crochet 11 sc, ch 1, turn;
*Make a reduction – to do it pull the thread through the 1st loop, then pull it through the 2nd loop (now you should have 3 loops on the hook) and crochet all 3 loops on the hook, then sc in all other loops, ch 1, turn;
Next row start crocheting with sc and finish the reduction in the last 2 loops, ch 1. Then repeat crocheting from * till only 6 loops are left. Reduction is done only from the side of the neck;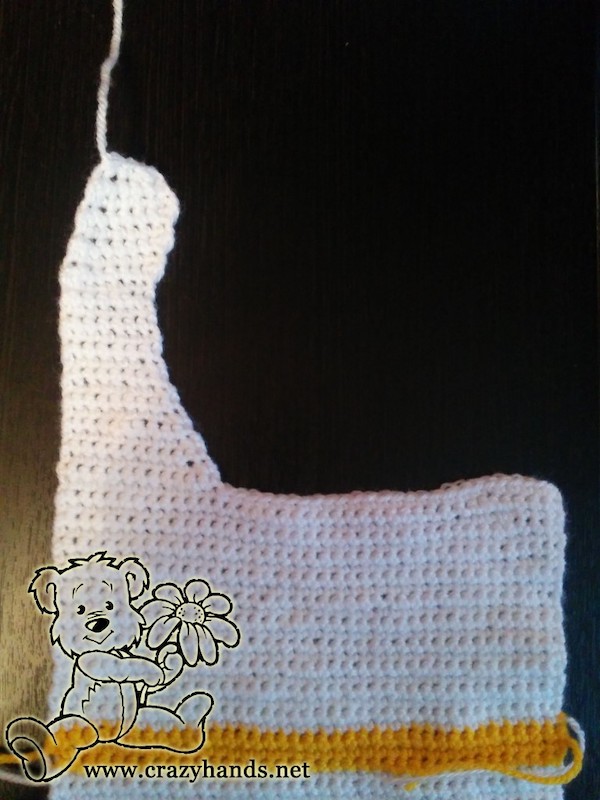 Crochet next 6 rows with sc;**Make a reduction, 3 sc, 2 sc in the last loop;
Crochet 1 row of sc;
Repeat crocheting from ** 2 more times. Remember to make ch 1 in the end of each row and you still have 6 loops on your hook;
Next row crochet with a reduction, 2 sc and finish with reduction, ch 1, turn. After the turn make the last reduction and cut the thread.
Crochet right strap of baby bib:
Repeat crocheting with right strap of the bib. When it's ready, crochet it around with sc of the same thread or with a thread of different color. In the end make ties (you can just make chain 15 or 20 and crochet it with sc)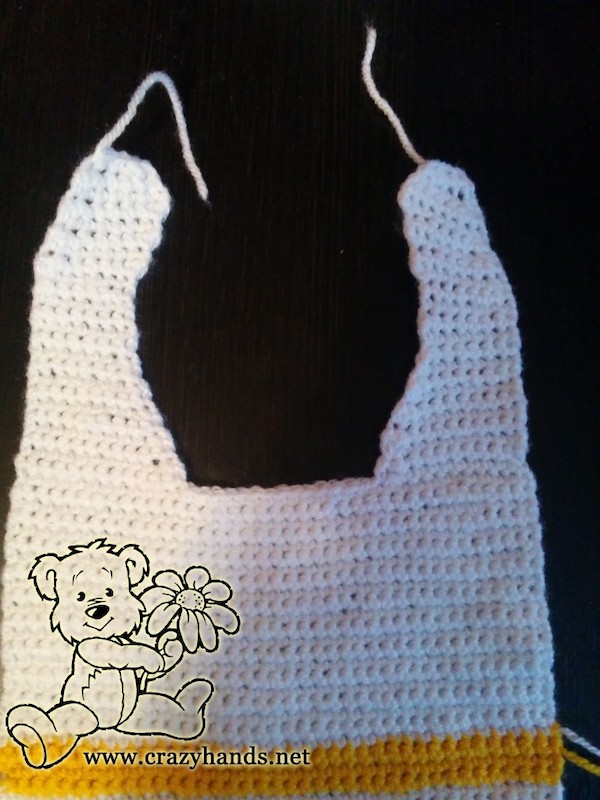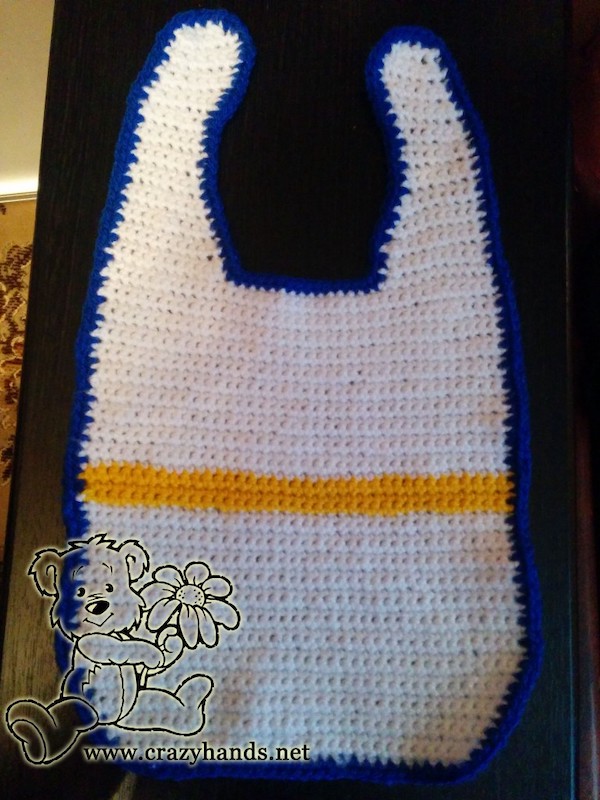 Crochet car pattern for baby bib
Start decorating your bib with cars.
Chain 16;
Sc in the 2nd loop from the hook and all other loops;
3 ch (count as 1 double crochet (dc)) and dc in all other loops;
Repeat previous row one more time;
Chain 8 (number of chains depends on the thickness of the thread) and crochet trtr ( triple treble crochet) in the 5th loop, trtr in the 6th loop, 7 ch and slip stitch in the 9th loop;
Crochet the car around with sc.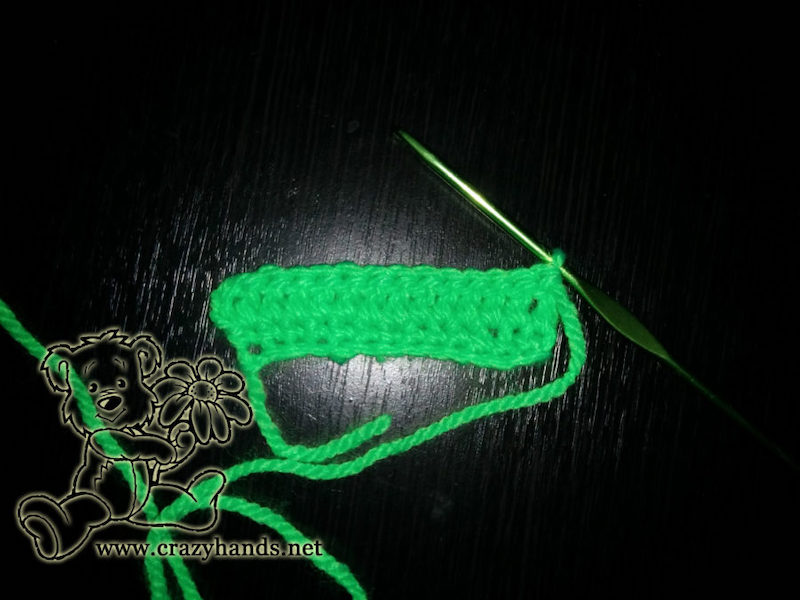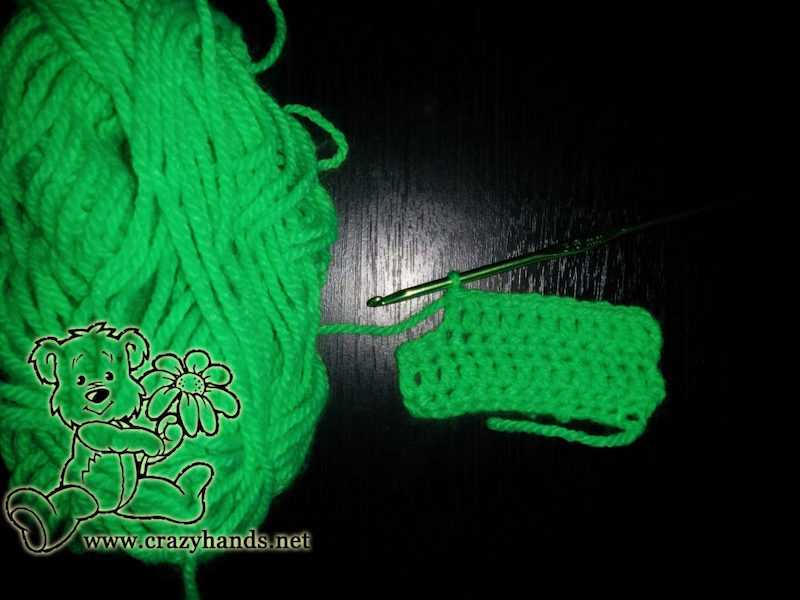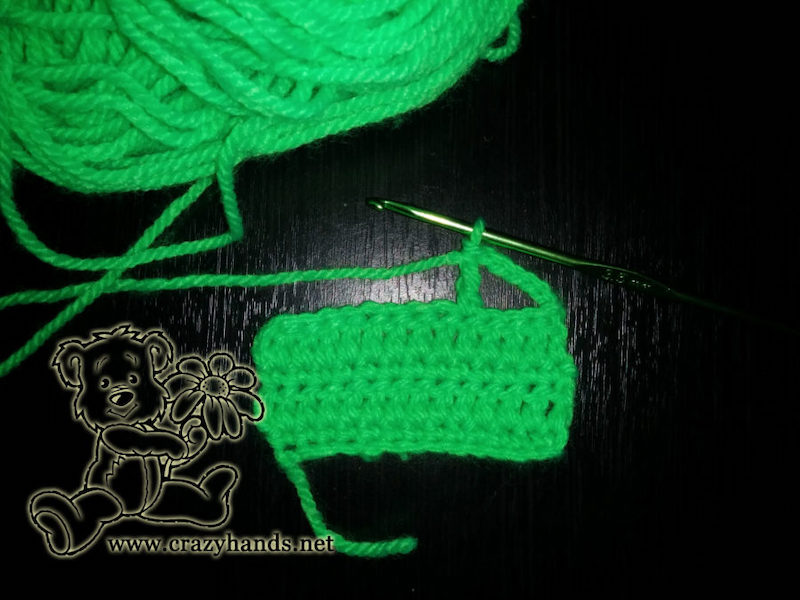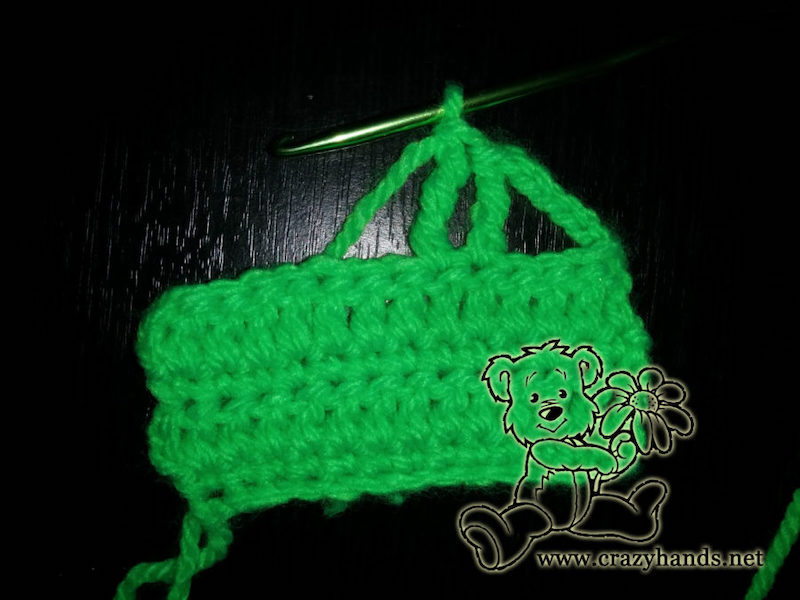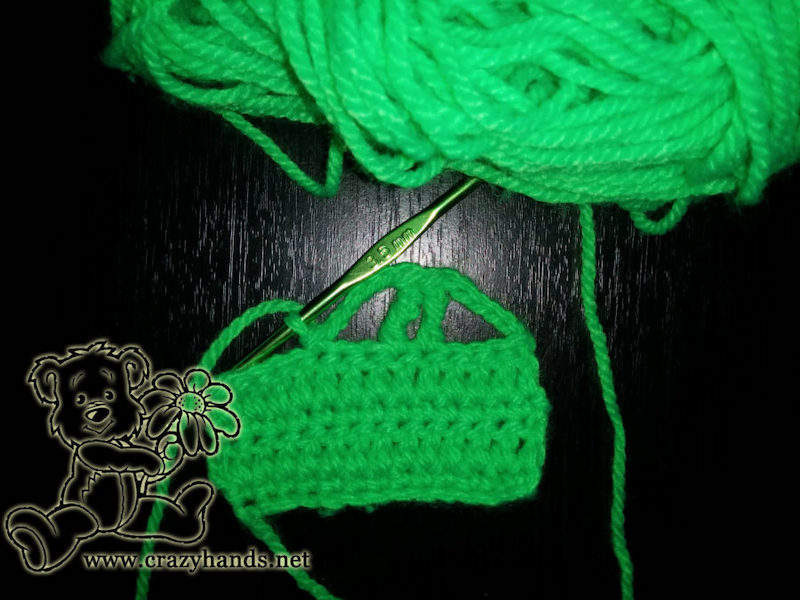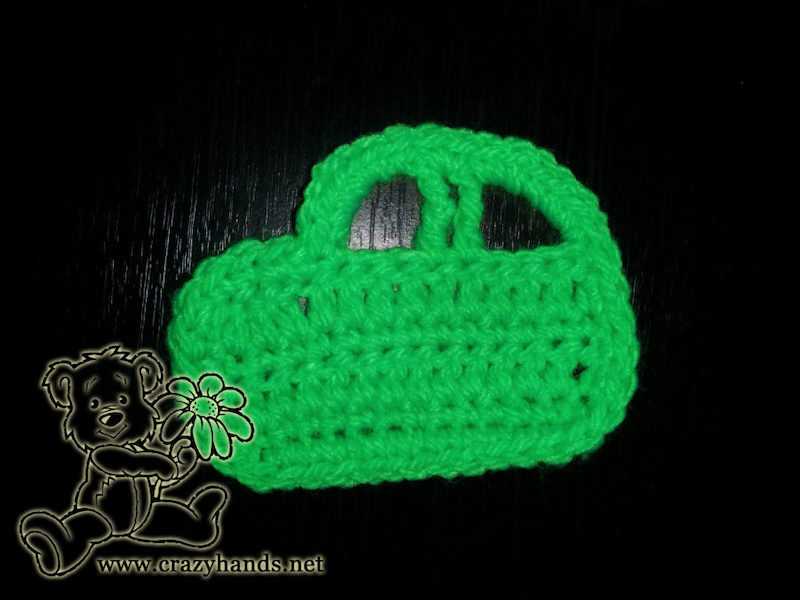 Make and sew the wheels and headlights.
As an idea – instead of second car you can make a road sign or traffic light or a highway.