Crochet mesh stitch for scarves and baby blankets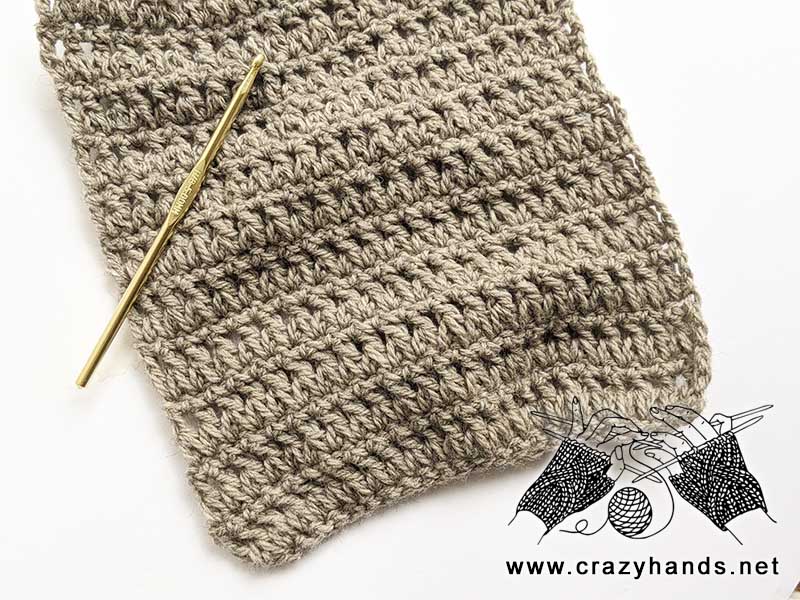 Long time ago when I was a total crochet beginner, I was dreaming about my first big and challenging project – a blanket. I was desperately looking for a technique to make the blanket look stunning without complicating the process of crocheting it. The mesh stitch you're going to learn today will allow you to do just that. It requires minimum level of crochet skills and makes it a great stitch for any crochet blanket, scarf, shawl, or market bag. I've done a bit of prep work for you as well, so for those of you who wants your scarf to look denser and warmer, simply omit chain 1 stitch in the pattern. I wonder what you think about this stitch? Let me know in the comments below!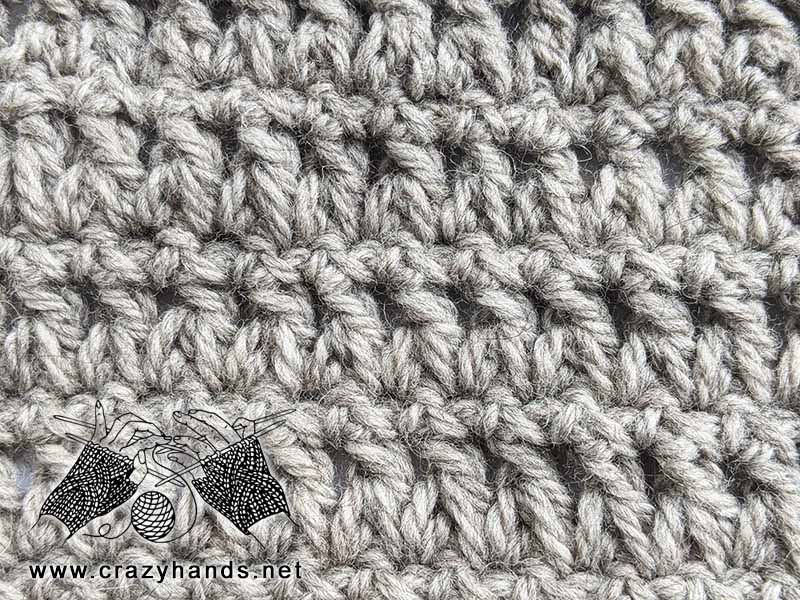 Common abbreviations of crochet stitches:
ch – chain
dc – double crochet
sc – single crochet
st(s) – stitch(es)
yo – yarn over
bl – bulb: yo, insert the hook into the stitch you have worked before (if it is the very first stitch insert the hook into the bottom of ch3), pull up a loop, yo, insert the hook into the next stitch and pull up one more loop (you should have 5 loops on your hook), yo and pull through 4 loops on hook, yo and pull through 2 loops on hook.
Crochet mesh stitch:
Crochet a foundation row of 17 (or any other odd number)
Row 1: sc in the 2d st and all other stitches across. Turn.
Row 2: ch3, [bl, ch1] – repeat across till the end of row, finish the row with dc in the last st where you have been already done bulb sts.
Row 3: sc in each ch1 space.
Repeat Rows 2 and 3 until desired length.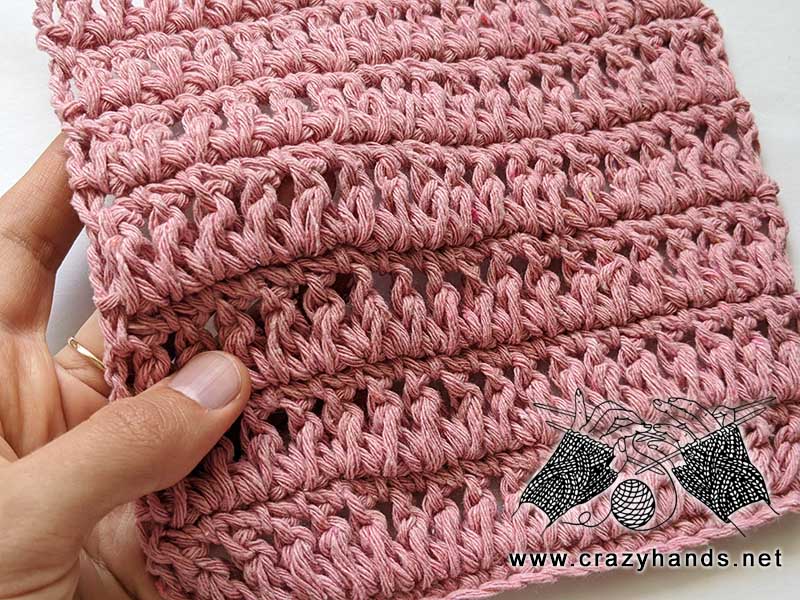 If you crochet scarf or shawl, I would suggest making tassels on the edges to get a more finished look.
Please check out my video tutorial on YouTube if you need a bit of visual guidance.