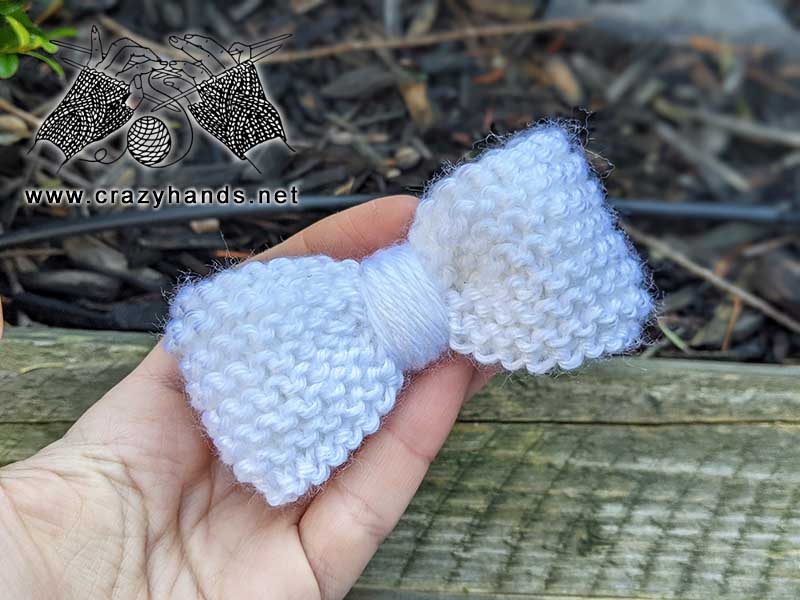 Knitting materials and tools:
<> DPN 3 mm (UK11)
<> Caron Simply Soft (4) – 100% acrylic: 170 grams -288 m per skein.
<> Yarn needle or tapestry needle.
Common abbreviations of knit stitches:
k – knit
st(s) – stitch(es)
sel s – selvage stitch: always slip the first stitch purlwise, work to the last stitch, purl the last stitch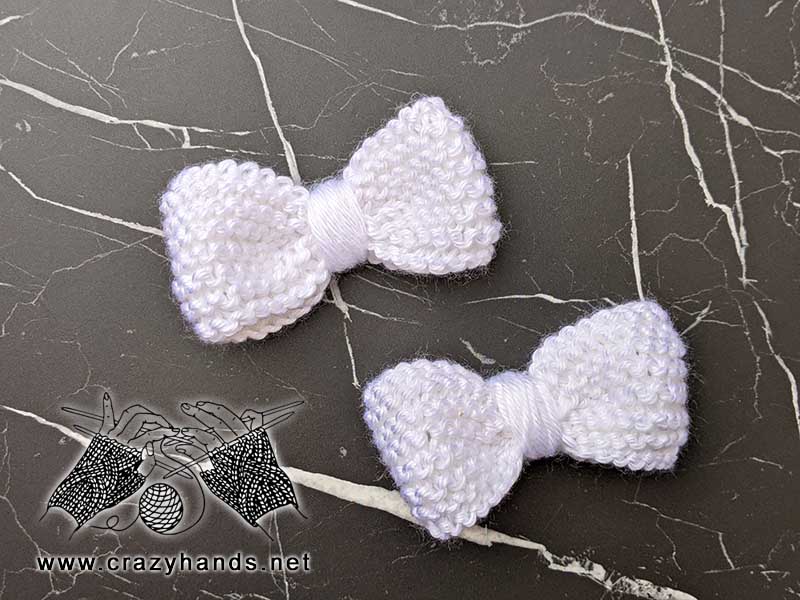 How to knit  a bow step-by-step:
Gauge: 18-19 sts – 4 inches (10 cm)
Holding 2 needles together and using long tail cast on method, cast on 38 sts. Remove one needle.
Rows 1-13: sel s, knit all stitches, sel s.
Measure the width – 4 cm and the length – 18 cm.
Bind off all stitches. Cut the yarn leaving the tail at least 1 meter long. Use tapestry needle and thread the tail. Fold the piece in half and join two edges. I was using vertical invisible seam method (or Mattress stitch).
When you are done, do not cut the yarn. Now fold the piece in a way to leave the seam in the center on the back part and start wrapping the tail around the center until you like the way it looks or until the tail is over. Make a knot on the back side and you are done.
If you want the bow bigger and wider, simply cast in more stitches and knit more than 13 rows.