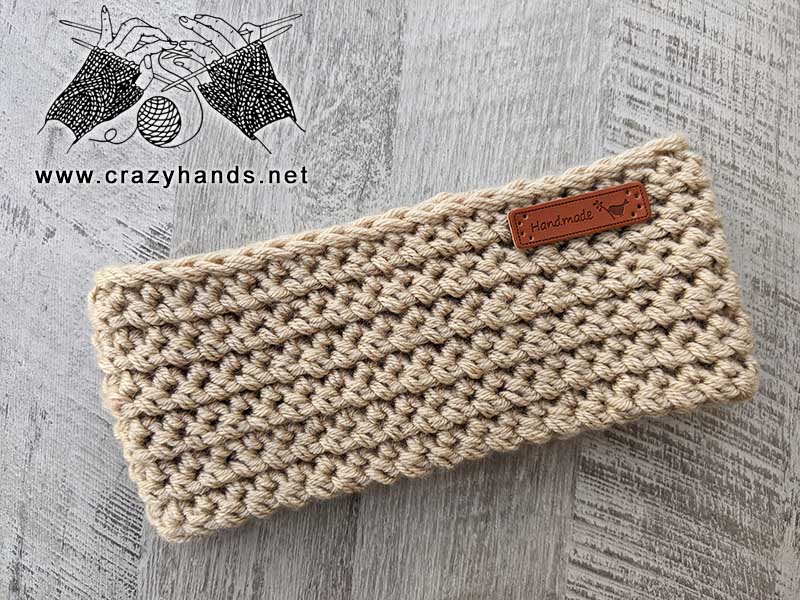 Knitting materials and tools:
<> Knitting Needles 5.5 mm (US 9/ UK5); Use 6 mm or 6.5 mm needles if you want your headband to be a little bit wider.
<> Caron, Simply Soft (4) – 100% acrylic. In total less than 1 skein. !!!!Knit with two strands!!!!


Common abbreviations of knitting stitches:
p – purl
sel s – selvage stitch: always slip the first stitch knitwise, work to the last stitch, purl the last stitch
k2togb – knit two together through the back loop.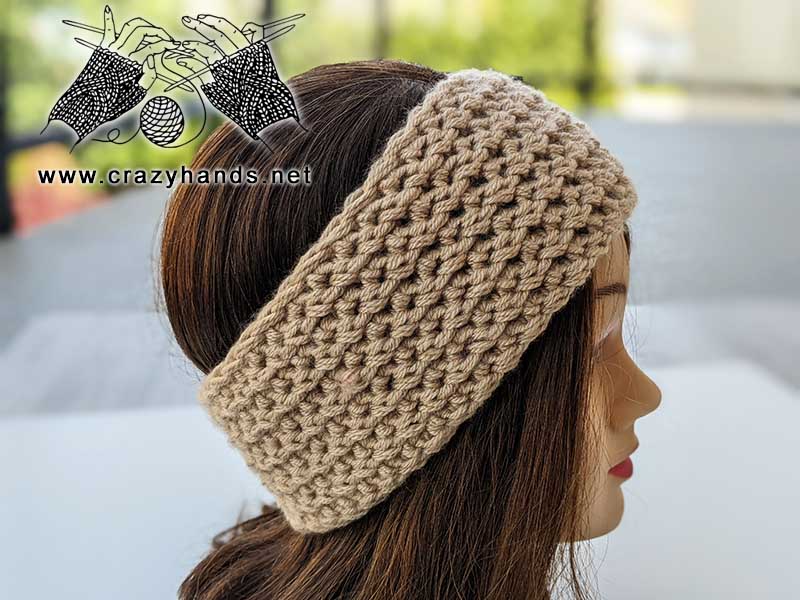 One-row knit headband size:
Adult: 54-57 cm
Width: 10 cm (4")
Length: 50 cm (45")
One-row headband knitting pattern:
Holding two needles together and using a long tail cast on method, cast on 20 stitches, or any other number multiple of 3 plus 2 selvage stitches. Remove one needle.
Row 1: sel s, [insert the needle between the next two stitches and draw up a long loop, k2togb, p1] – repeat till the end, sel s.
Repeat Row 1 until the headband reaches 49-50 cm. Bind off all stitches. Cut the yarn leaving 30-40 cm tail. Using yarn needle joint two ends of the headband.
Check the video tutorial for more instructions.