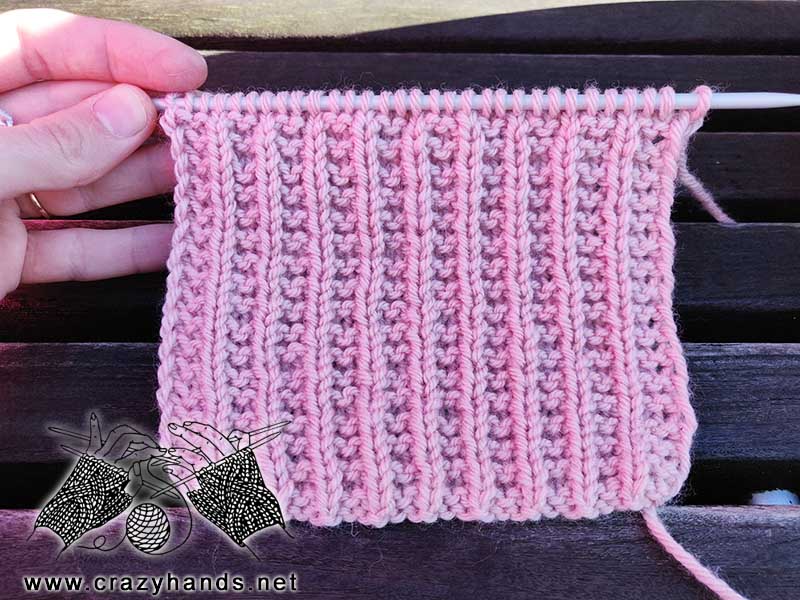 If you are a fan of both, gardening and knitting, then this stitch was designed with you in mind. Its symmetrical vertical lines remind me rows of cherry trees in an orchard we used to hang out as kids. Sweet memories, a bit of yarn and a pair of needles, what else do you need to create your next cute scarf. Lets learn how to knit an orchard stitch!
Knitting materials and tools:
<> DPN 4 mm (UK 8 or US 6)
<> Debbie Bliss (Cashmerino Aran) 55% Wool, 12% Cashmere, 33% acrylic. Baby pink color: 50 grams -90 m per skein.
Common abbreviations of knit stitches:
k – knit
p – purl
st(s) – stitch(es)
sel s – selvage stitch: always slip the first stitch purlwise, work to the last stitch, purl the last stitch.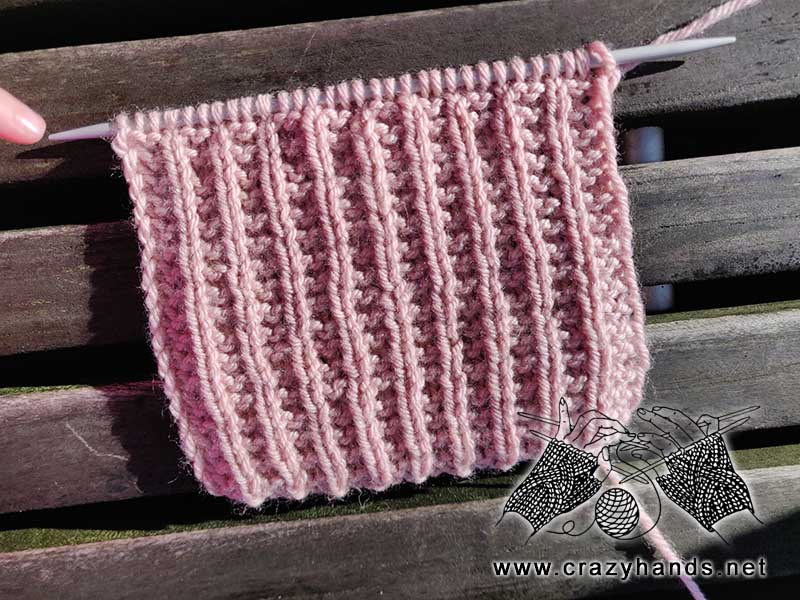 Knit orchard stitch instructions:
Cast on a multiple of 3 sts plus 2 extra stitches plus 2 selvage stitches. In my example 31 stitches.
Row1 (RS): sel s, *p2, k1 – repeat from *, p2, sel s.
Row 2: sel s, *purl all stitches *, sel s.
Repeat Rows 1-2 to form pattern.