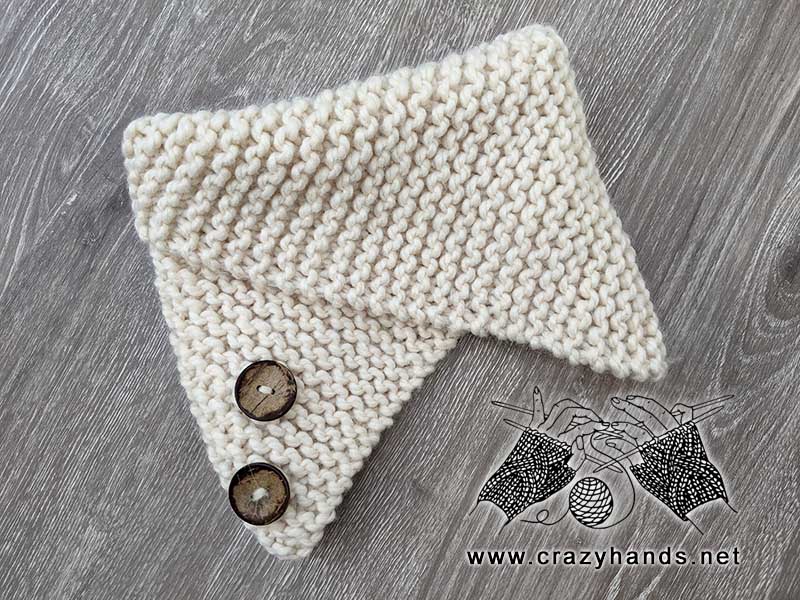 Knitting materials and tools:
<> Circular or double pointed knitting needles, 9 mm (US 13/UK 00)
<> Lion Brand Wool, Ease Thick & Quick (6) – 20% wool, 80% acrylic. Color of your choice. In total: about 170 grams.
Rectangular knit scarf size:
Gauge: 9-10 stitches = 4 inches in half double crochet ribbing
Width: 25 cm (10")
Length: 45 cm (17.7")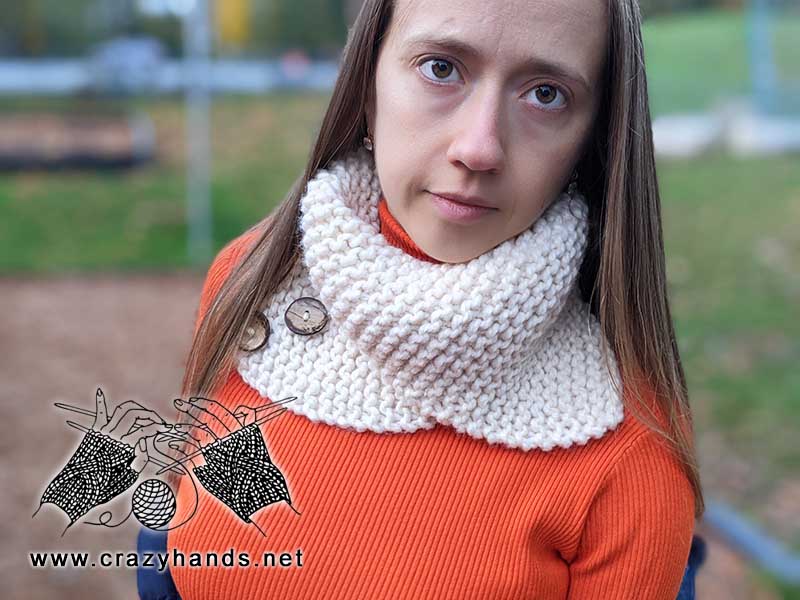 Common abbreviations of knitting stitches:
k – knit
sel s – selvage stitch: always slip the first stitch knitwise, work to the last stitch, knit the last stitch.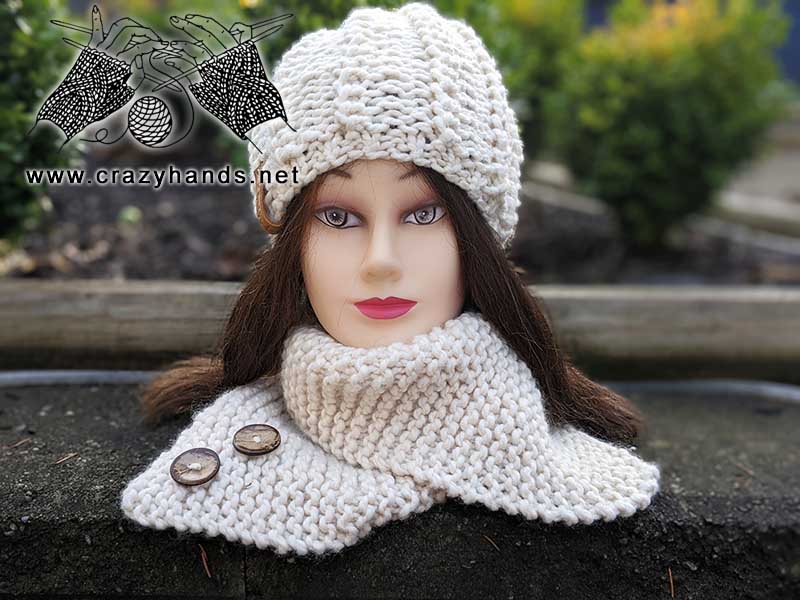 Rectangular knit scarf pattern and assembly:
Cast on 25 stitches.
Row 1: sel s, knit all other stitches, sel s.
Repeat Row 1 until piece measures 45 cm (17.7")
Bind off all stitches. If you want you can use traditional bind off method, but I do recommend you consider a Scandinavian Bind off as it looks extremely nice for the garments knitted in garter stitch.
Scandinavian Bind off: *insert the tip of the right-hand needles purlwise, holding it in front of the work, then insert the tip of the same needle knitwise into the second stitch, wrap the yarn and pull it through. Slip both stitches off the left-hand needle. Return the stitch from the right-hand needle to the left-hand needle. And repeat from * until you bind off all stitches.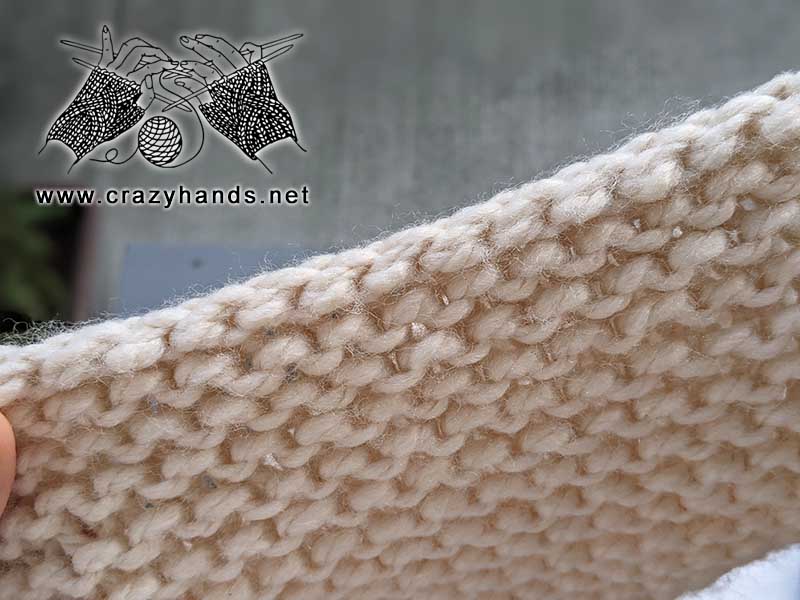 Cut the yarn and leave at least 20 -25 cm tail.
For an assembling part I do recommend to watch a video tutorial below starting from the 10th minute.