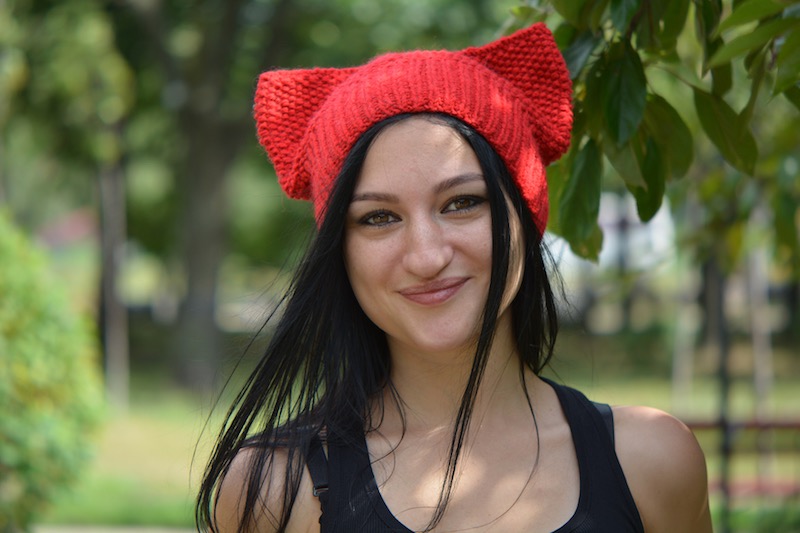 I'm always trying to knit something interesting for you and hope that this seed stitch knit cat hat won't be a disappointing one. A fun design with cat's ears might be an excellent choice for kids, especially for the little ladies. Feel free to add your personal touch to the hat and share your version of the knit cat hat pattern with me and others. Keep in mind that I'm always here to help you, so feel free to post your questions in the comment section.
Knitting materials and knitting tools:
<> 5 Double Pointed Knitting Needles 3.5 mm (US 4) or circular needles;
<> Bonito Lanoso 49% wool, 51% acrylic. Red color: 100 grams -300 m per skein– less than one ball.
<> Tapestry needle
Knit cat hat size:
Adult 52-54 cm
Gauge: 19 stitches = 4 inches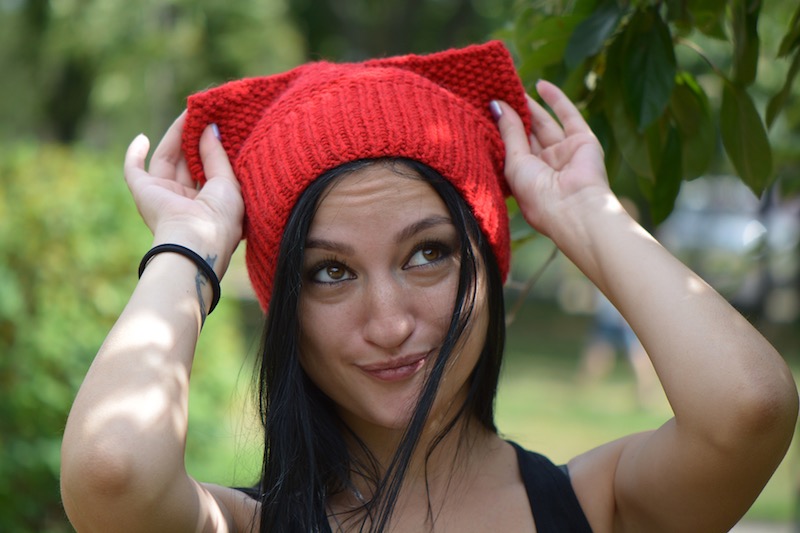 Note for knitters:
Knit with two strands of yarn at once.
Common abbreviations of knitting stitches:
k – knit
p – purl
Ribbing of the kitty hat pattern:
Cast on 92 stitches, join into round. Place marker if you are using circular needles.
Round 1: Rib 1 by 1 (k1,p1) to end. Repeat this round until piece measures 7-8 cm.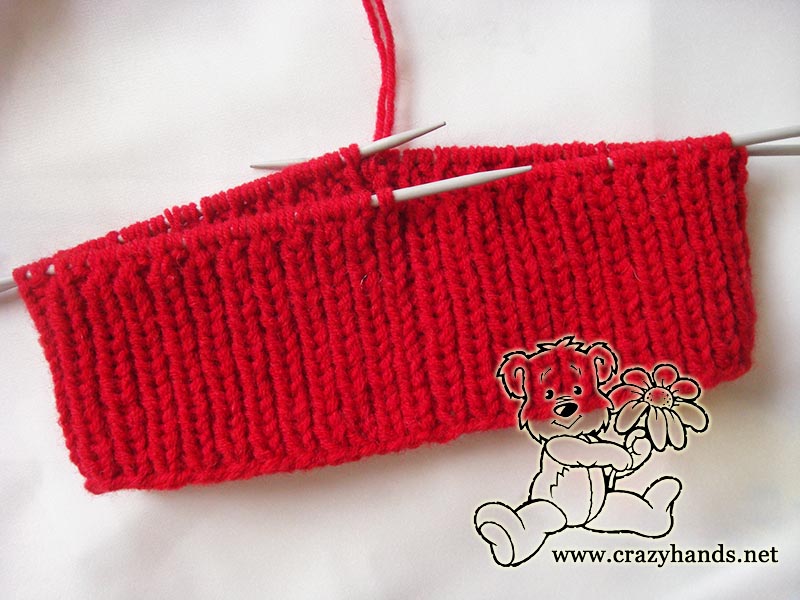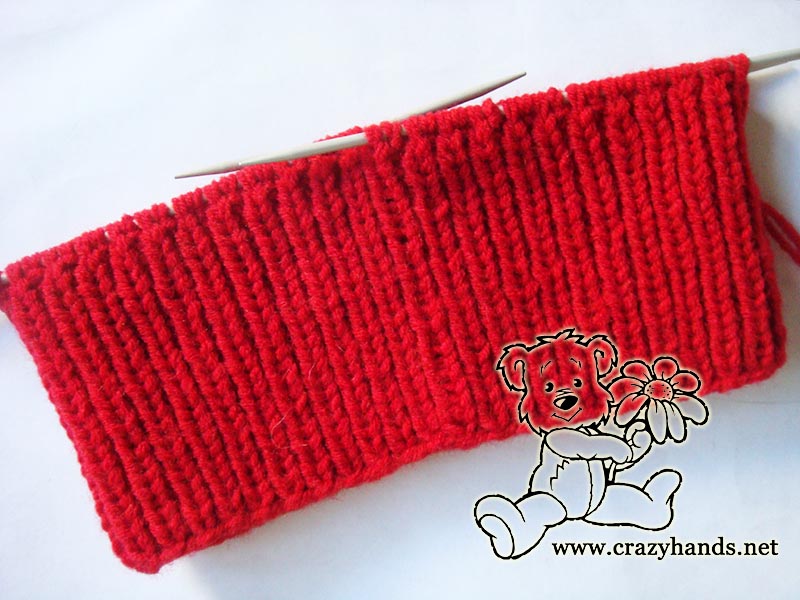 Body of the kitty hat pattern:
Round 1: *k1, p1 repeat from * to the end.
Round 2: *p1, k1 repeat from * to the end.
Continue to knit kitty hat pattern with seed stitch (Rounds 1 and 2) until piece measures 20 cm from the edge.  Bind off loosely.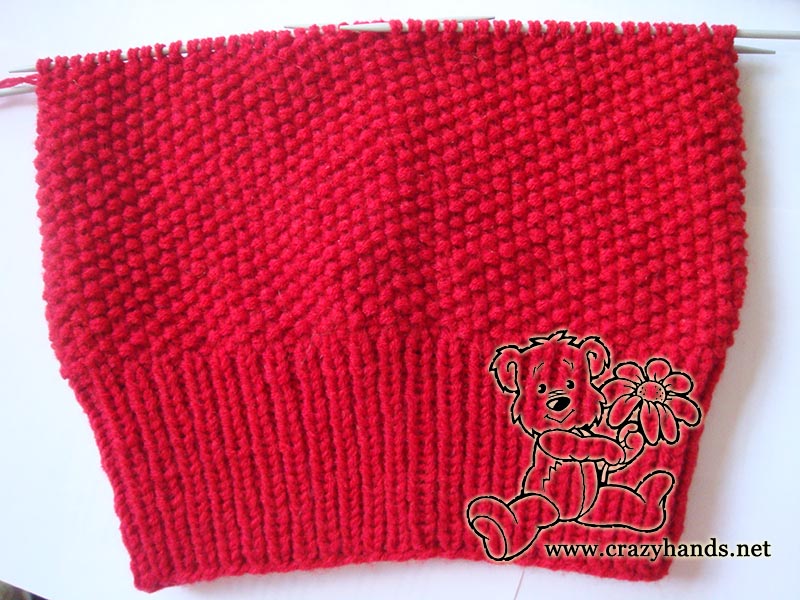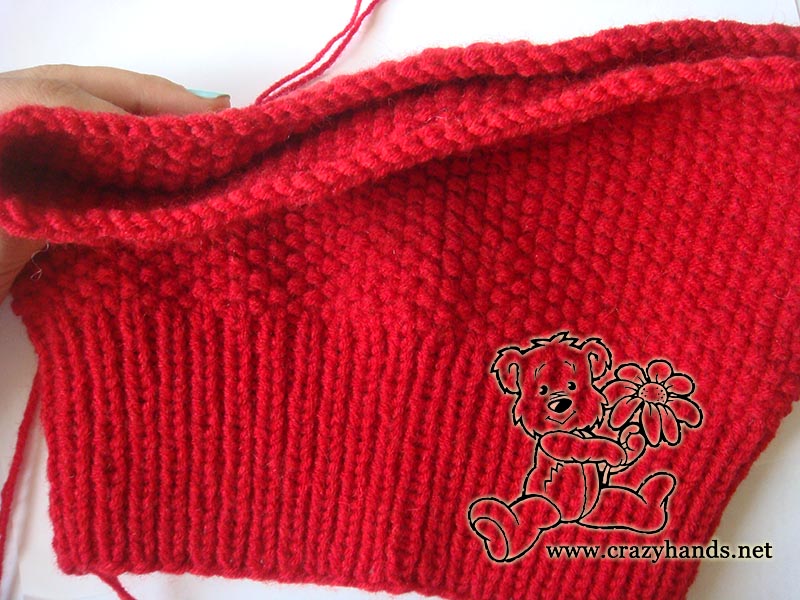 Sew the top side of kitty knitted hat using the tapestry needle. In my opinion the hat looks better when seam is on the right side of the hat but that's only matter of taste.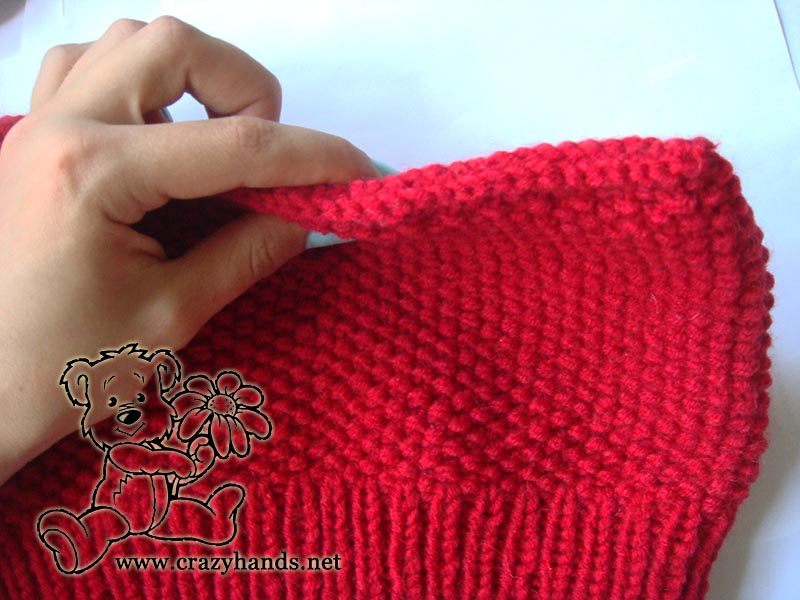 Knitting cat's ears of the hat.
Turn inside out. Try to shape top two corners into ears and sew them as shown on the picture. Using this way, you will avoid visible seam on the right side. You may also pin ears if it's hard to make them of the same shape.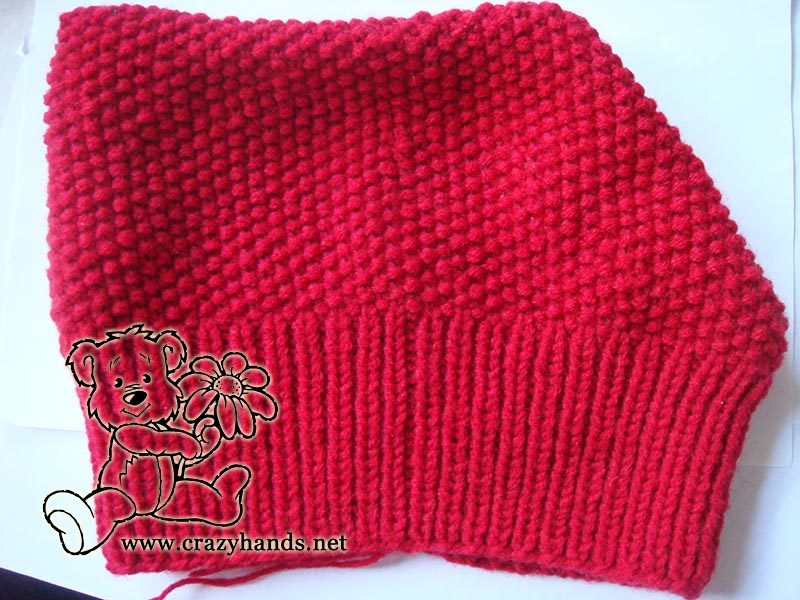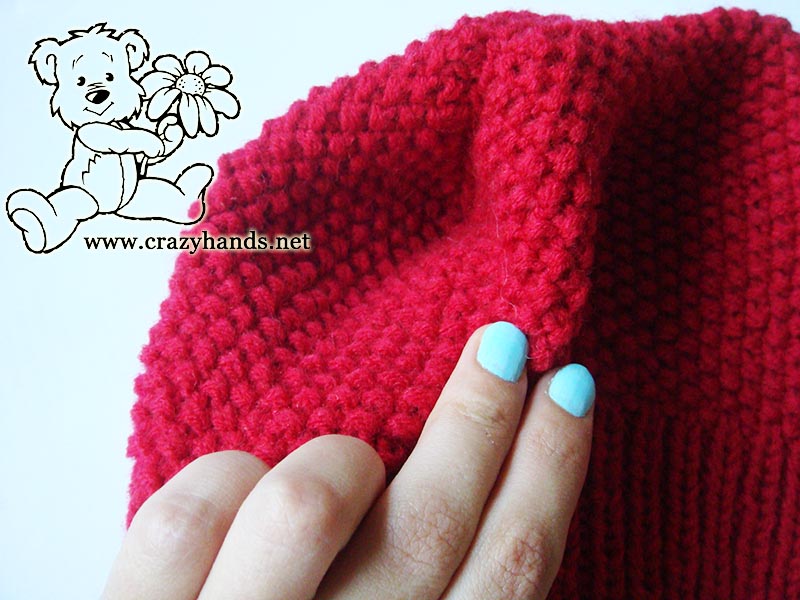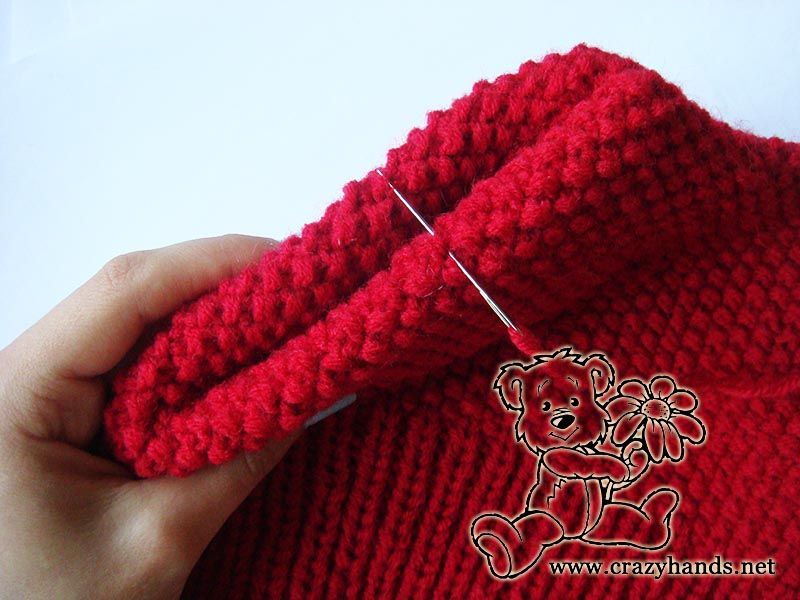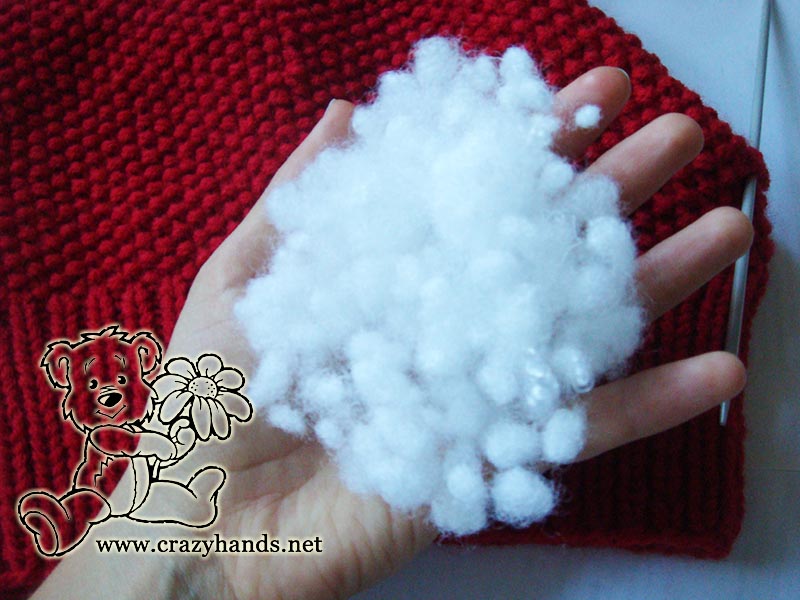 You can also stuff the ears with hollow fiber to add them more volume.
Meow! 🙂