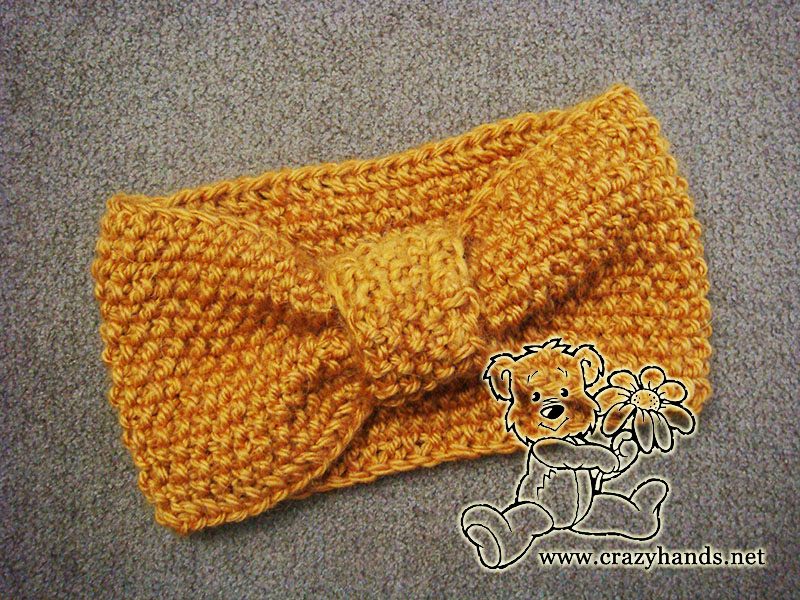 The winter is over and it's time to think about new accessories for the spring. This time I decided to show a simple and cute knitted headband pattern that can fit an adult, as well as a fashionable lady. Recently, I've shared chunky winter cable hat pattern and sandy winter cable cowl pattern using the same type and color of the thread.
I'm absolutely sure that in the end you will get an adorable set that you can present to one of your friends or wear proudly yourself.
To knit the headband I used a seed stitch technique that is essentially an alternation of knit and purl stitch.
Seed stitch headband size:
Size: Adult/baby
Gauge: 17 stitches = 4 inches
Common abbreviations of knitting stitches:
k – knit
p – purl
selvage stitch – always slip the first stitch purlwise, work to the last stitch, purl the last stitch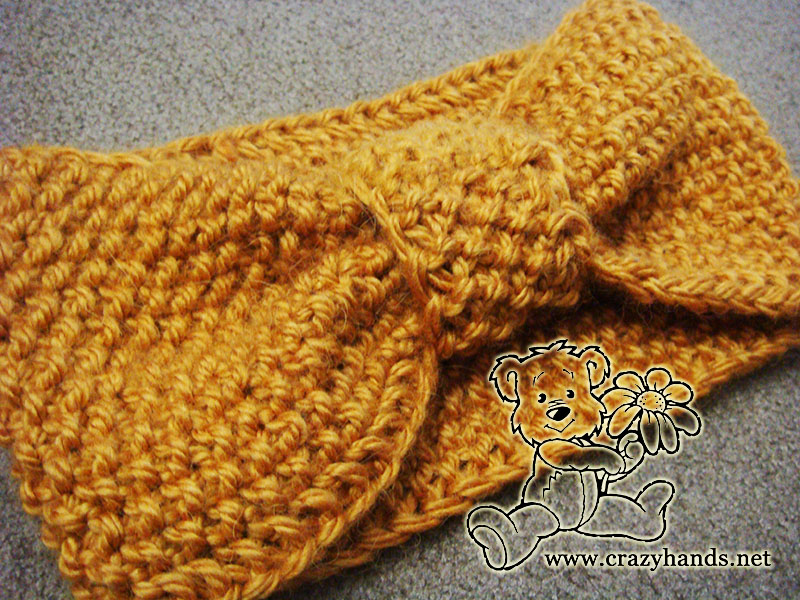 Knitting materials and knitting tools:
<> 2 Double Pointed Knitting Needles 3.5 mm. You can use circular or straight needles as well;
<> Alpacana Lanoso 35% wool, 40% acrylic, 25% alpaca. Sandy color. (0.5 skein)
Seed stitch knit headband pattern:
Cast on:
Cast on 15+2 (selvage) stitches. In total 17 stitches. Be careful at the end you should receive odd number of stitches.
Row 1: selvage stitch (slip the first stitch), *k1, p1, repeat from * to the last stitch, selvage st (purl).
Repeat Row 1 until the piece measure the size of your or baby's head.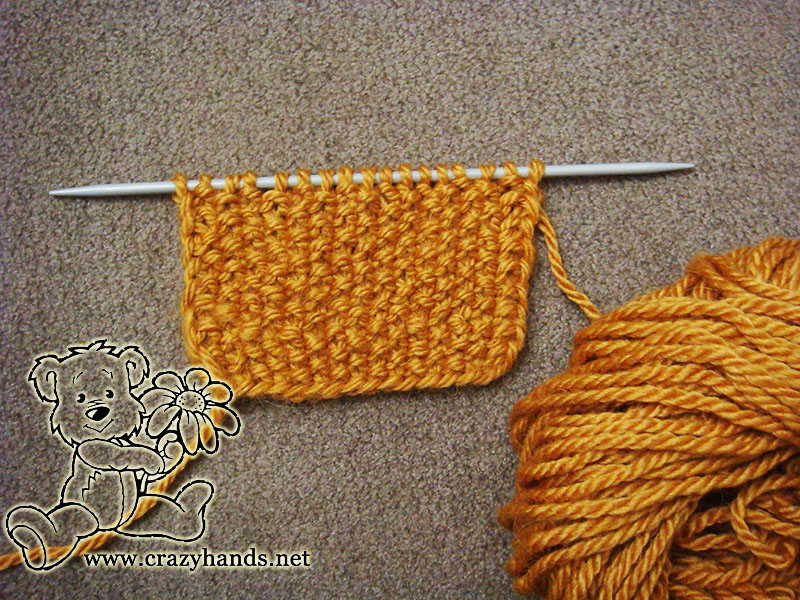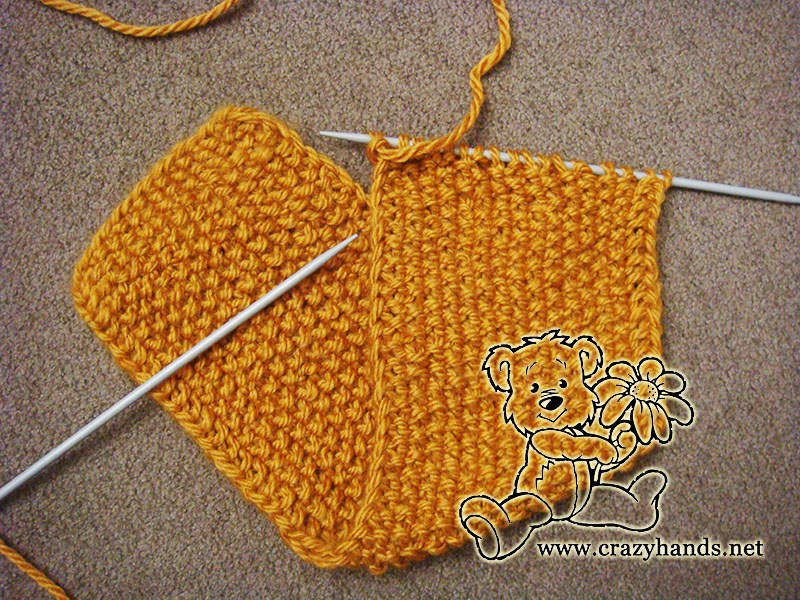 Cast off:
Cast off all the stitches and bind off, leaving the long tail. I have arranged all the pictures in a way I like to bind off the stitches. Please check them below: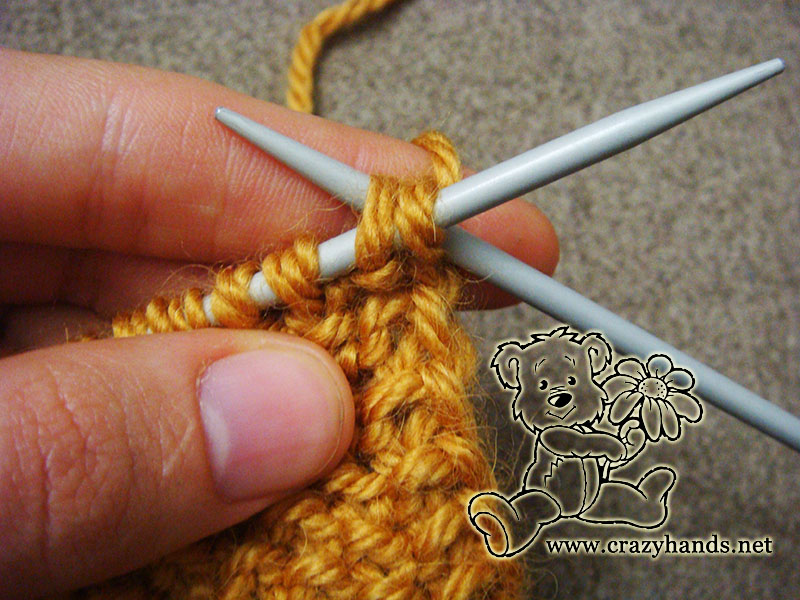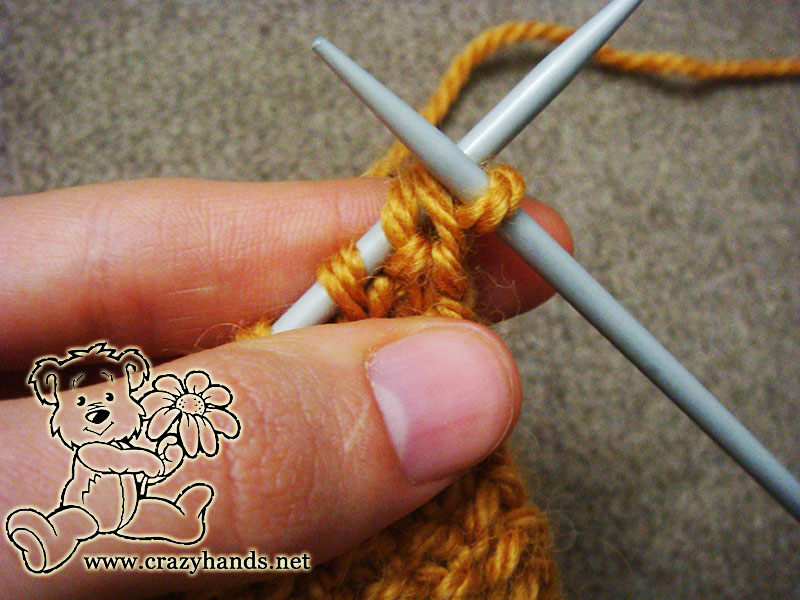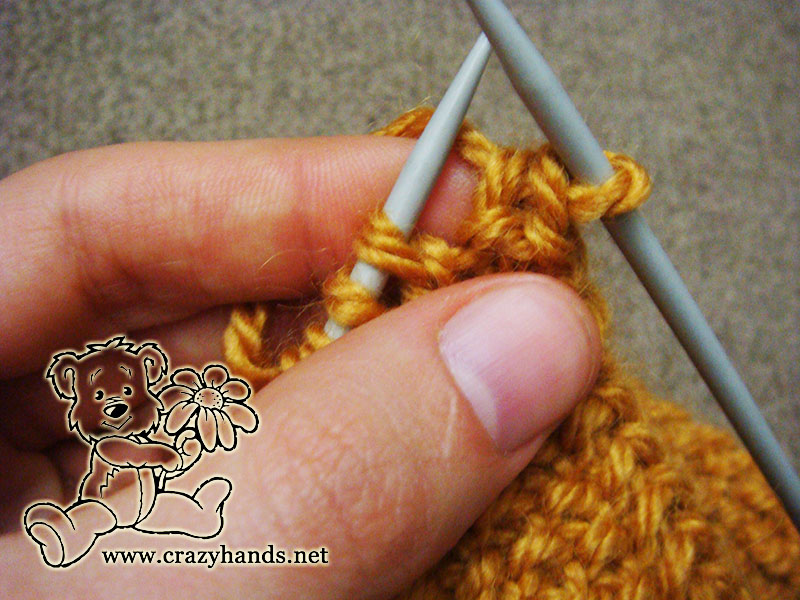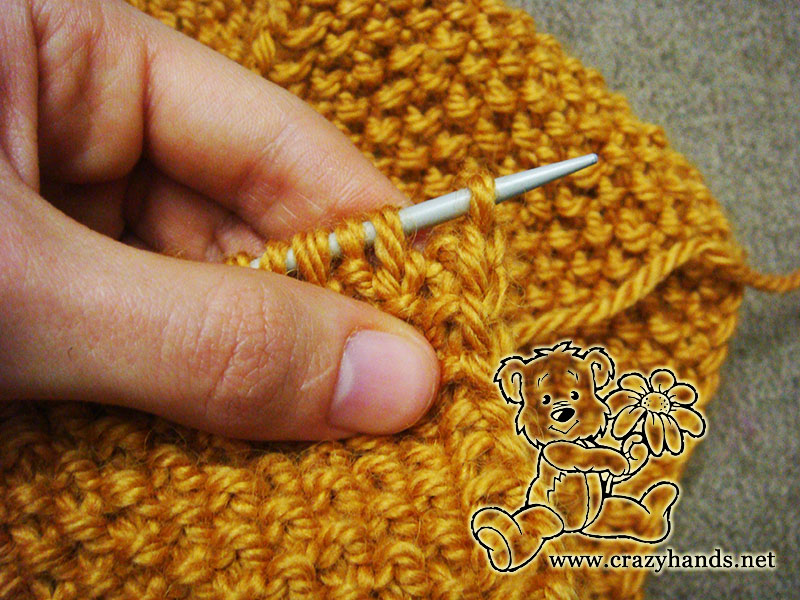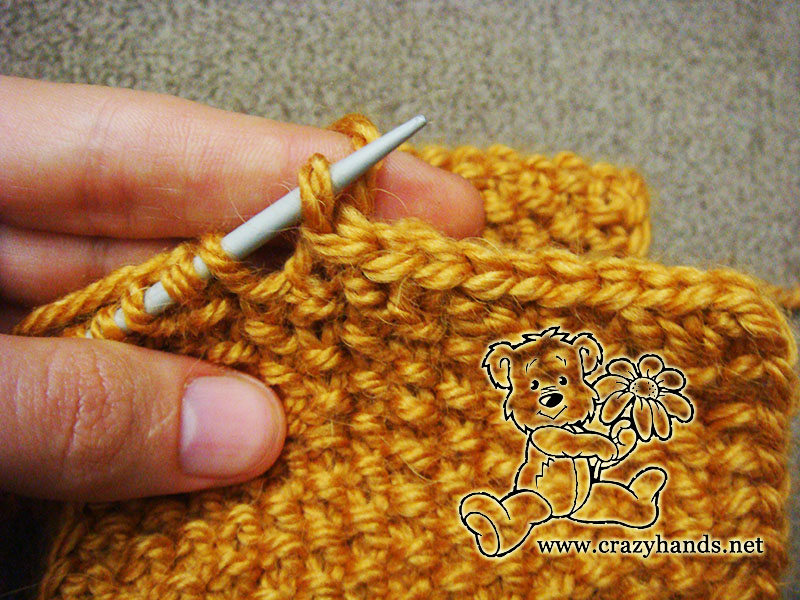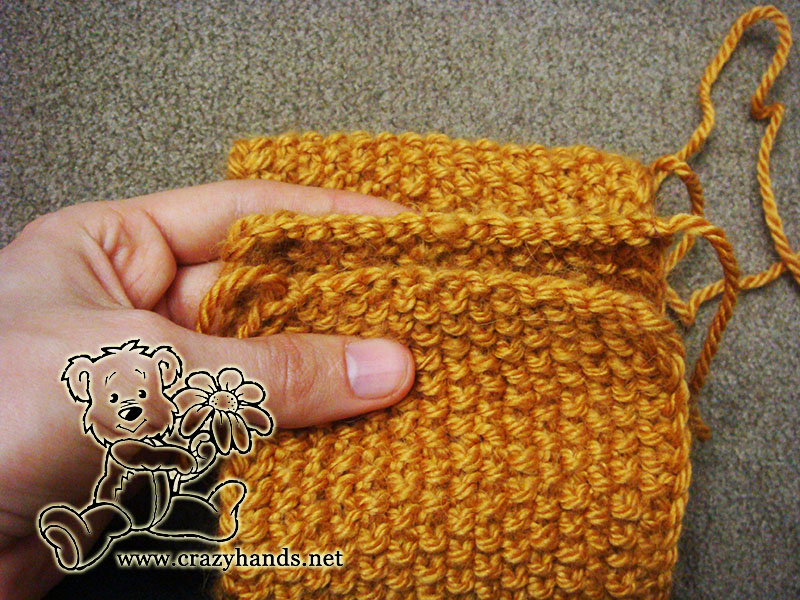 Sewing both edges:
Sew together both ends of the headband. Do not cut yarn, instead pull the yarn to make the wrinkled look.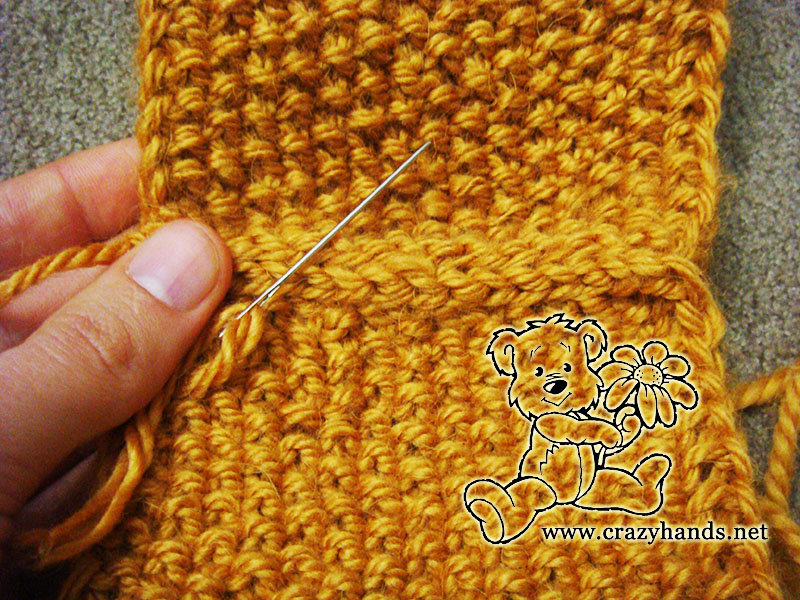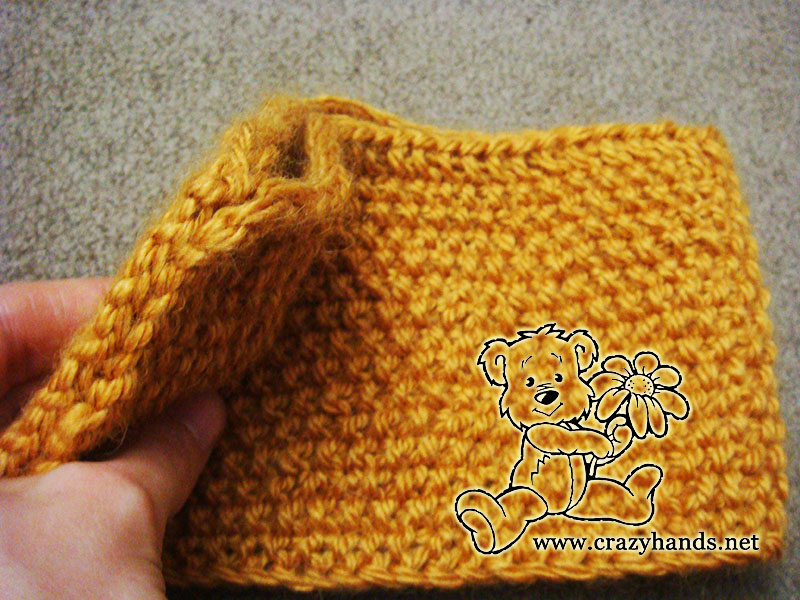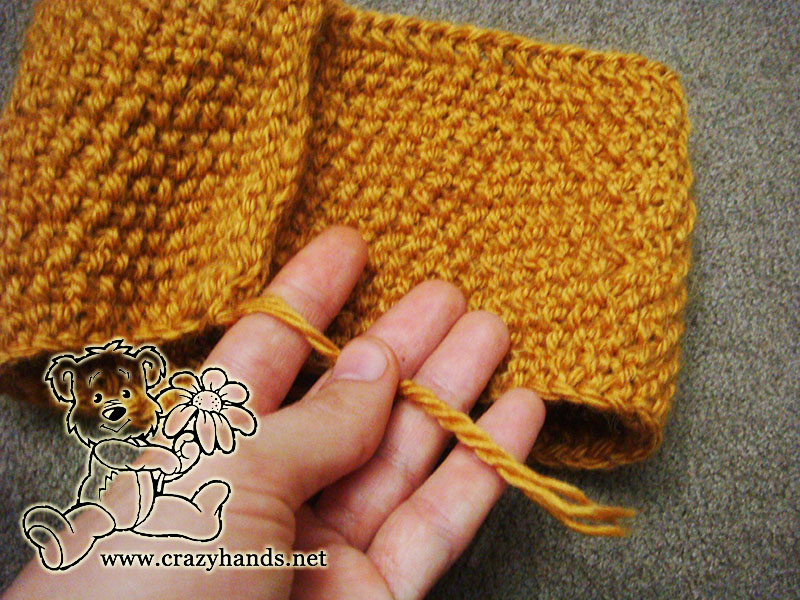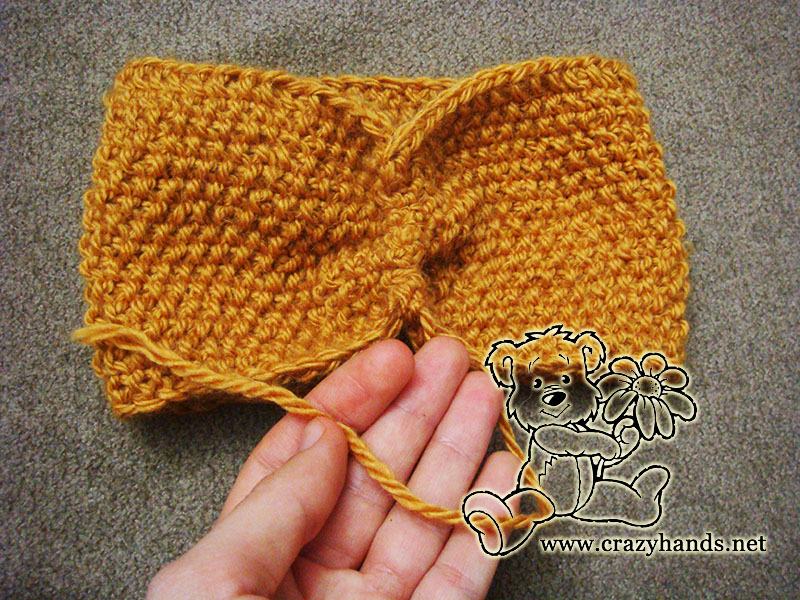 Knitting and sewing the bow knot:
For the middle part of the knitted headband cast on 7 stitches and repeat the same seed stitch pattern. I have decided to use the selvage stitches since I wanted to get a nice-looking edge of the knitted headband.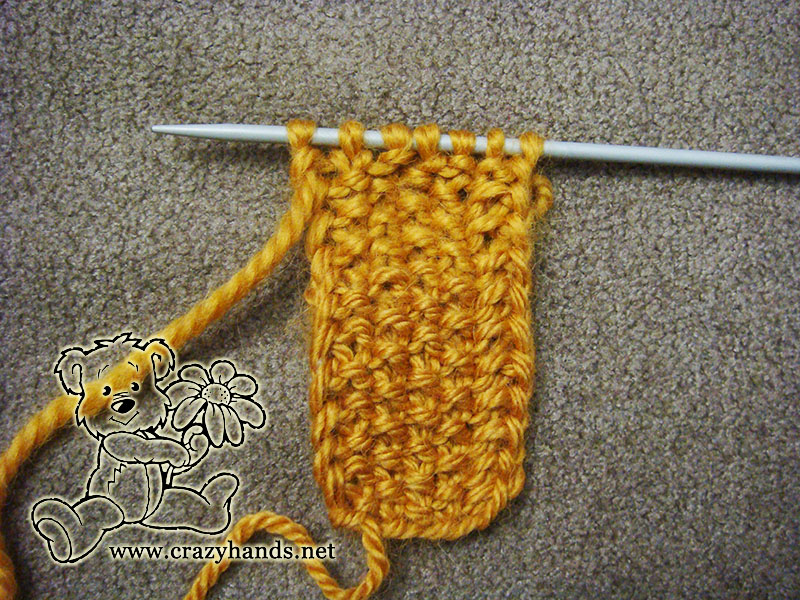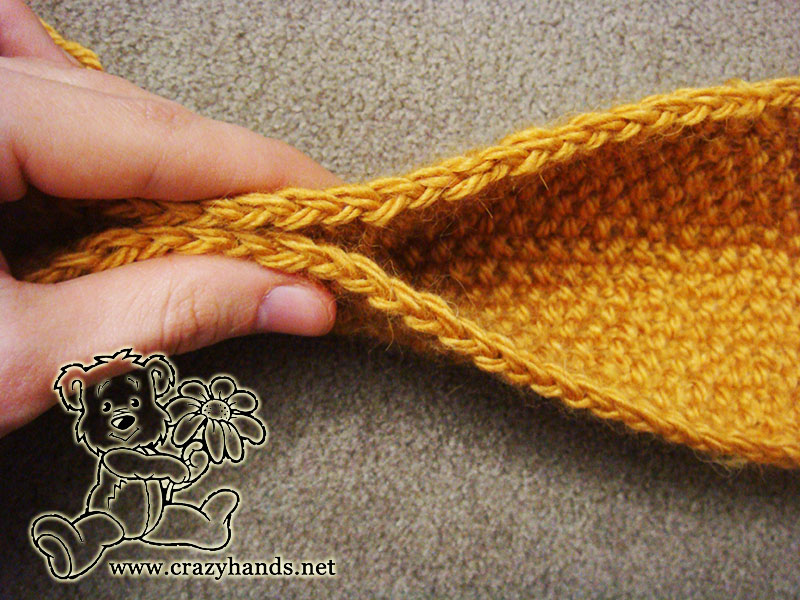 Combine middle part of the headband over the main part and sew it from the backside. On the picture you can see how it looks from the backside.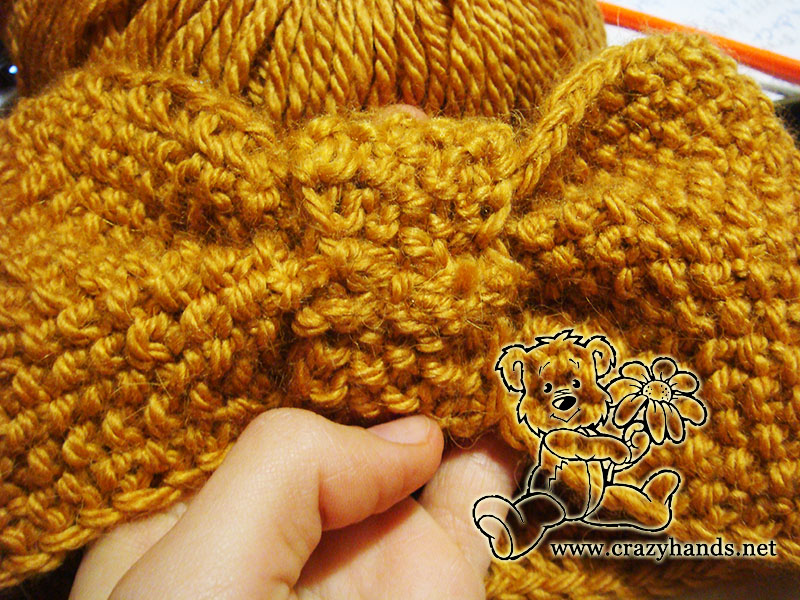 We are done, the headband is ready. Enjoy it! I love reading and answering your comments, so feel free to leave a like or even a dislike in the comment section. Keep in mind that you are more than welcome to share your own projects here!