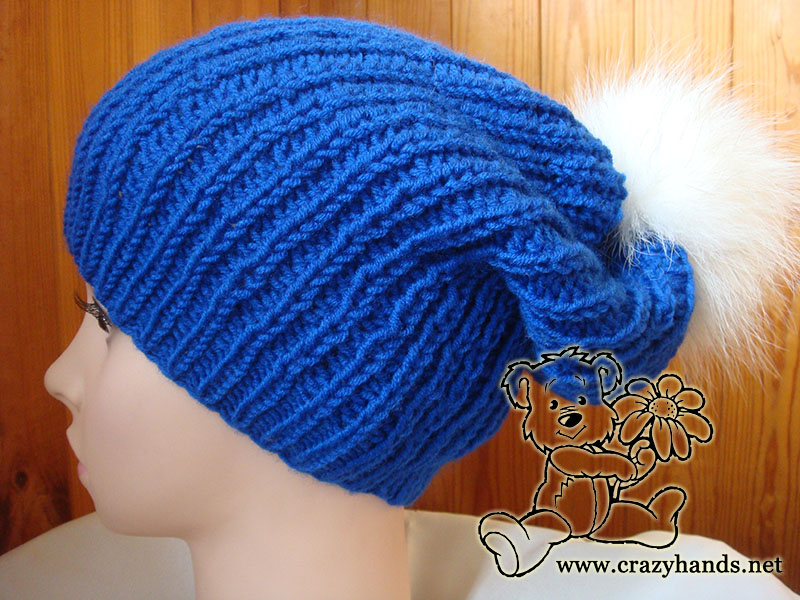 Today we are going to explore one of the knit hats that is super trendy among teenagers and adults in many different countries, and has a slouchy shape. I truly hope that this model deserves your attention and get a top place in your collection of slouchy knit hats. You can comfortably wear it during early Spring or late Autumn depending on the yarn used and the weather, of course. This is an easy to knit hat if you know how to knit the Fisherman's Rib (English style). If you don't – stay with me and learn how to knit Fisherman's Rib in a couple of minutes. Another very important thing that you should know before jumping into my knitting instructions is that the lighter weight of yarn, the slouchier hat is going to be. This is a common feature of slouchy hats you should keep in mind.
Slouchy knit hat size:
Adult: 54-56 cm
Gauge: for 1×1 rib 17 stitches = 4 inches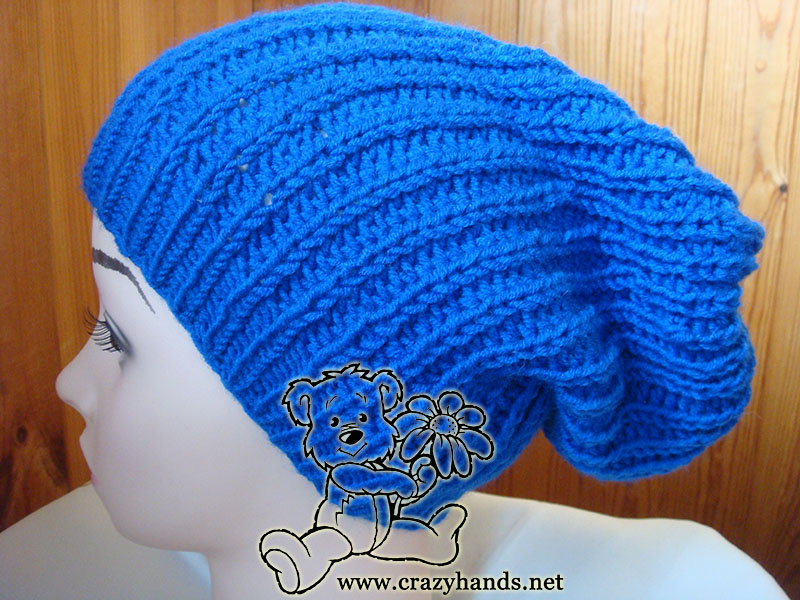 Common abbreviations of knitting stitches:
k – knit
p – purl
k1b – knit one below
k2tog – knit two together
Knitting materials and knitting tools:
<> 5 Double Pointed Knitting Needles 4.5 cm / straight needles. It's ok if you use circular needles as well;
<> Yarn – Alize Lana Gold Classic 50% wool, 50% acrylic, 100 grams -240 meters. Navy blue color. (1 skein);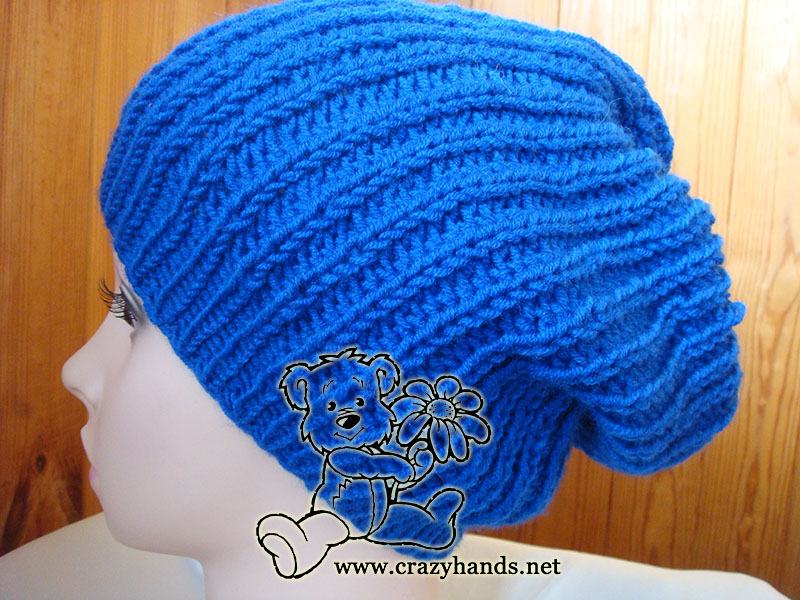 Slouchy knit hat pattern
Ribbing of the slouchy hat:
Let's get started. Cast on 80 stitches for the hat. If you are using circular needles place marker for beginning of the round.
Round 1: Begin with rib 1 by 1 *knit 1, purl 1* keep repeating this way 10-11 rounds or until length of the ribbing reaches approximately 4-5 cm from the edge.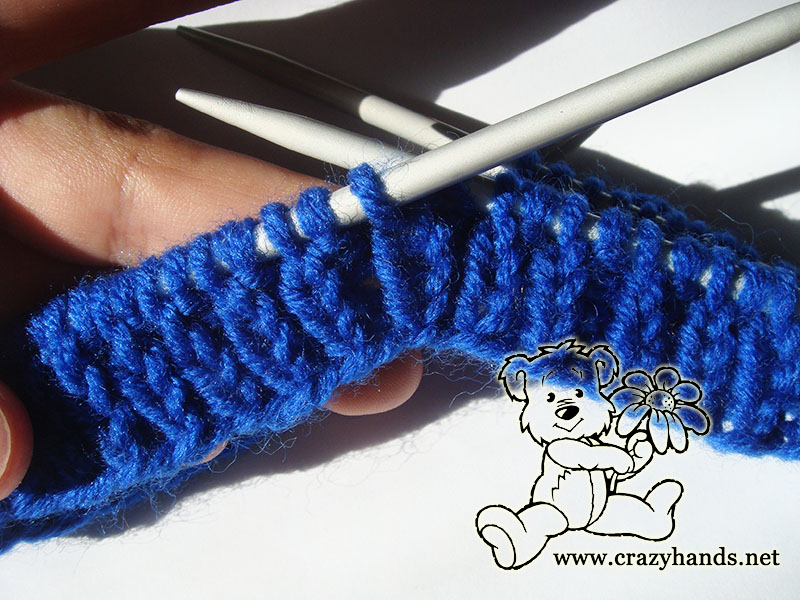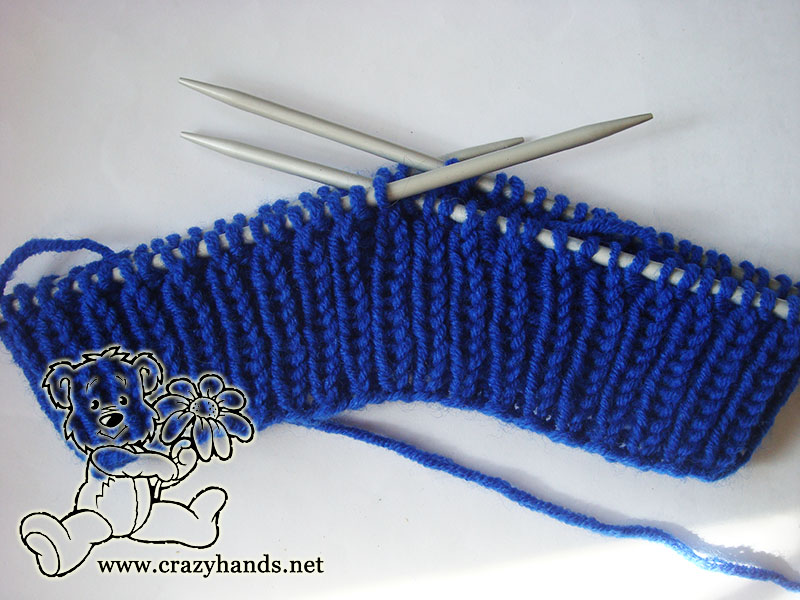 Body of the slouchy hat:
Round 1: Now work with Fisherman's Rib knitting stitch till your hat gets 20-25 cm
(might be less or more) from the edge, ending with round 1.
How to knit the Fisherman's Rib stitch (English Style):
Round 1: *k1b (knitting one below – knit that stitch as normal and drop old stitch from needle), 1p, repeat from *to end of round.
Round 2: *1k, 1p, repeat from *to end of round.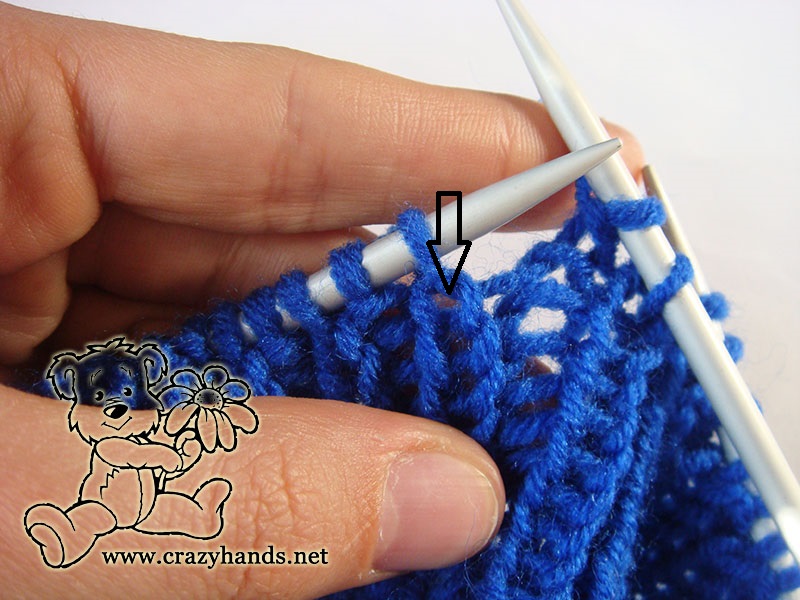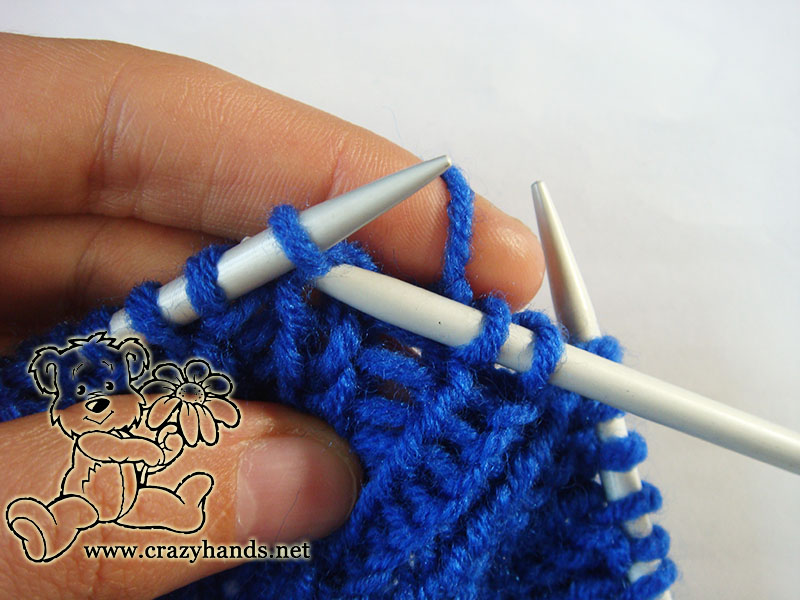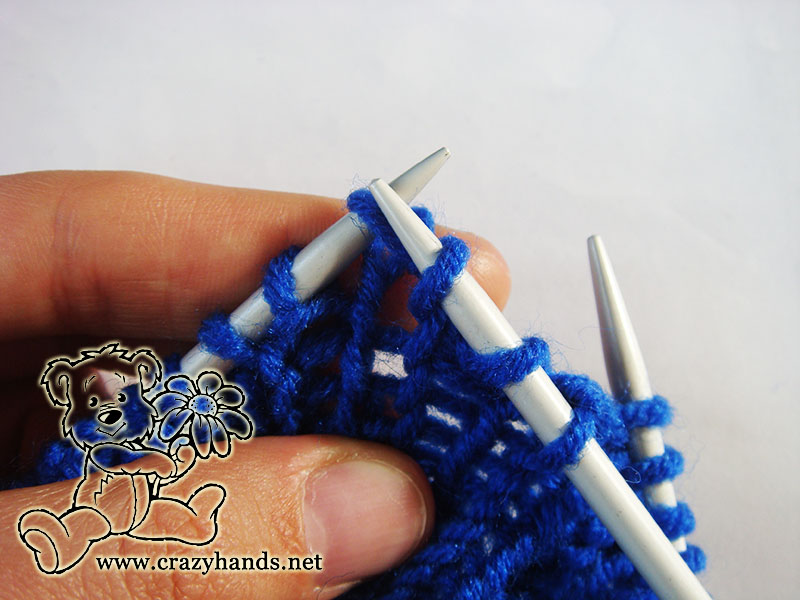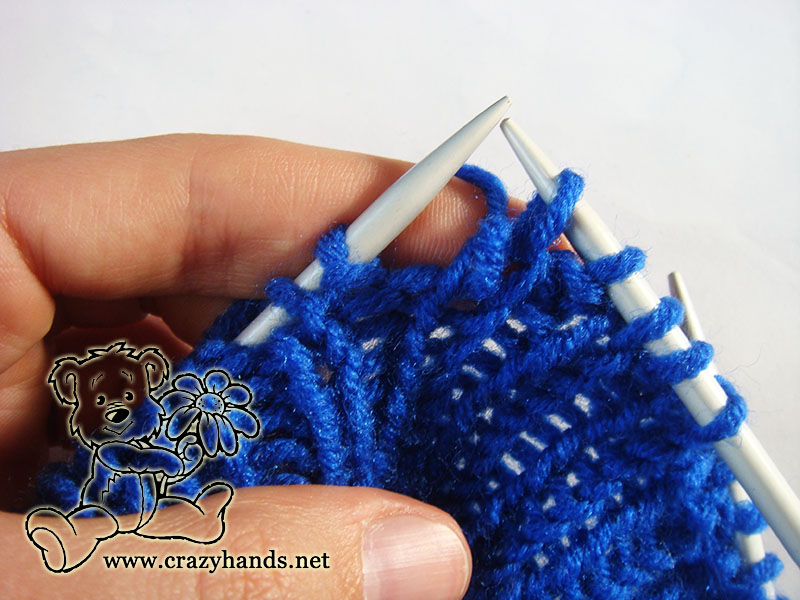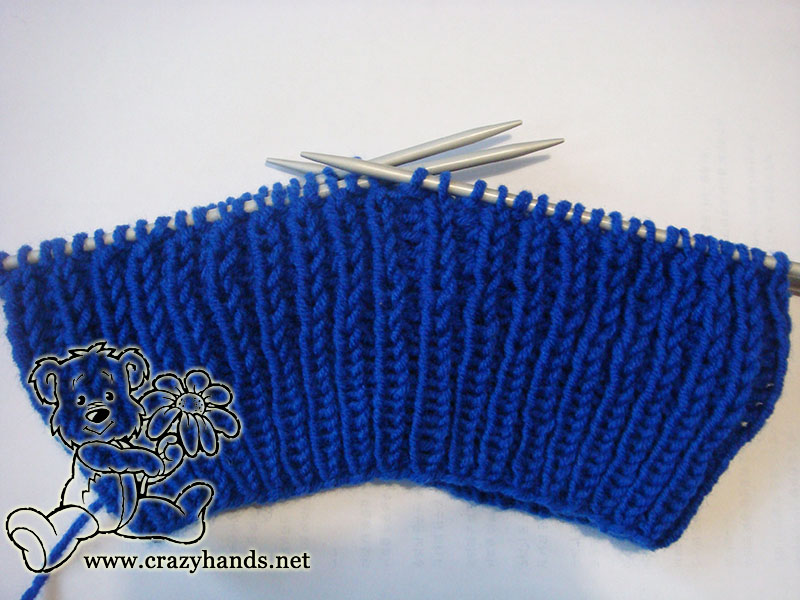 Shaping the crown of slouchy hat:
Round 1: k2tog around – 40 sts.
Round 2-3: knit stockinette stitch around – 40 sts.
Round 4: k2tog around – 20 sts.
Round 5: knit stockinette stitch around – 20 sts.
If you cast bigger or smaller number of stitches than 80 in the beginning, then you can get bigger or smaller number of stitches on needles respectively. In case you get more than 20 stitches on needles – repeat rounds 4 and 5.
When you finish the Round 5, then leave a long tail (up to15-20 cm) and cut the yarn. Next, use a hook or a tapestry needle and thread the tail through the last remaining stitches on four needles. After that remove needles from stitches and pull tight to close the top hole. Lastly, hide the tail inside of the hat and weave it in into the back side of our stitches.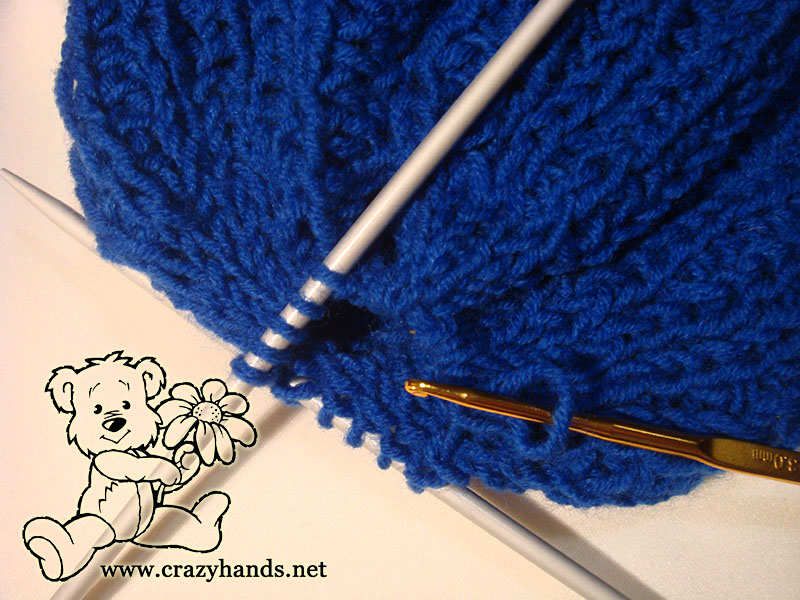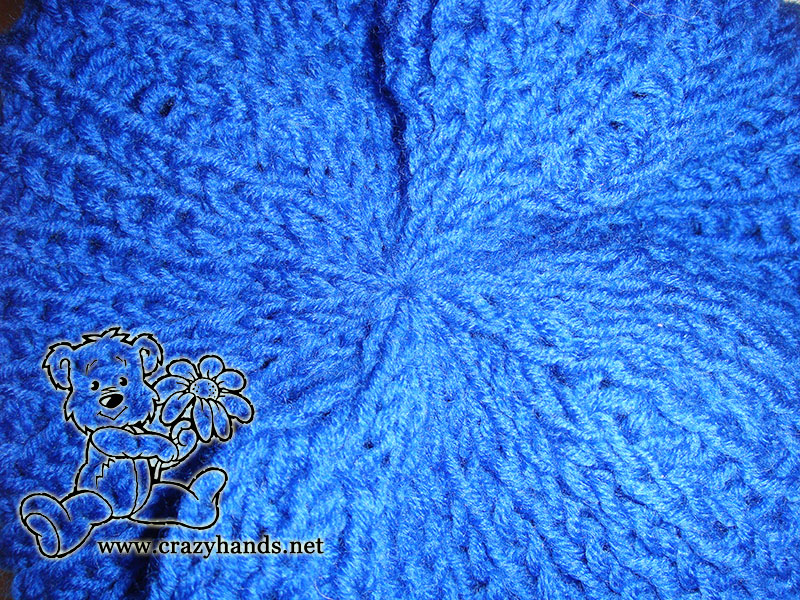 In the end – tie fur pom pom on top of the hat. Good variety of fur pom poms for hats you can buy in our online store.
This knitting pattern gives us cute and casual look of the hat, complemented with a white pom gives unique charm to you hand-crafted item. Be ready to get many compliments by wearing it and make another one for your family member(s) if he or she likes it.