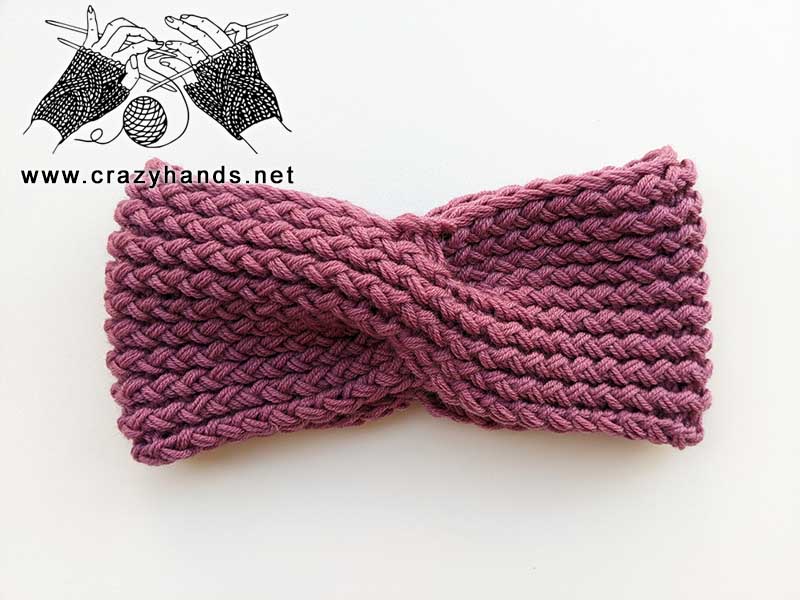 Knitting materials and knitting tools:
<> Knitting Needles 6 mm (US 10/ UK4);
<> Merino Wool (DK) – 100%. Color of your choice. 50 grams – 128 meters per skein. In total less than 1 skein. !!!!Knit with two strands!!!!
Common abbreviations of knitting stitches:
kbl – knit though the back loop, wrapping the yarn from right to left. Check video tutorial.
p – purl
sel s – selvage stitch: always slip the first stitch knitwise, work to the last stitch, knit the last stitch
Cable 10 Back (C10B): Slip 10 stitches to the extra needle and hold in back of work, [kbl1, p1] – 5 times from the left hand needle, [kbl1, p1] – 5 times from the extra needle.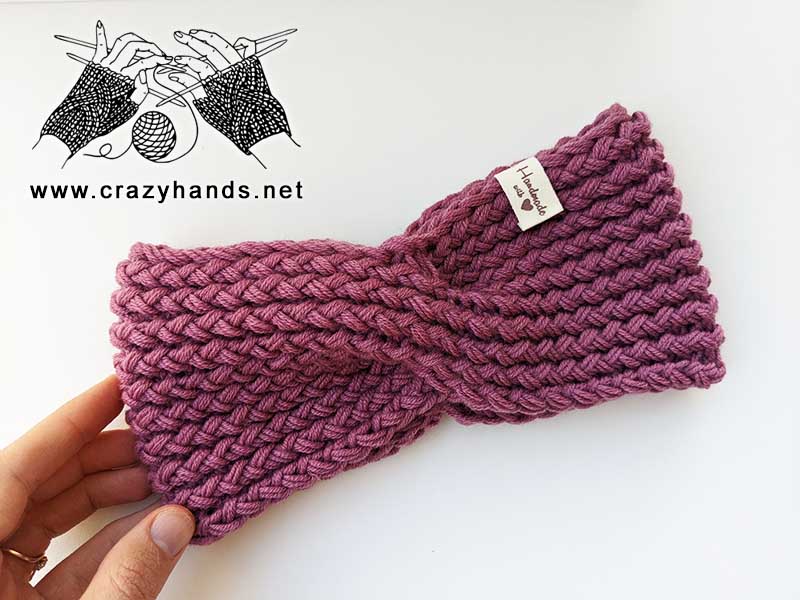 Twisted knit headband size:
Adult: 54-57 cm
Width: 10 cm
Length: 44 cm
Twisted headband knitting pattern:
Cast on 22 stitches, or any other number multiple of 2.
Row 1: sel s, [kbl1, p1] – repeat till the end of round, sel s.
Repeat Row 1 until headband reaches 22 cm.
For the head circumference 54 cm:
54/2=27 cm – 20% = 22 cm.
Next Row: sel s, C10B, sel s.
Repeat Row 1 until the second half reaches 22 cm.
Bind off all stitches.
Sew together both edges, simply pulling the needle back and forth underneath two loops on one side and underneath two loops on the other side. Do not cut yarn, instead pull the yarn to make the wrinkled look. Be careful not to break the yarn.