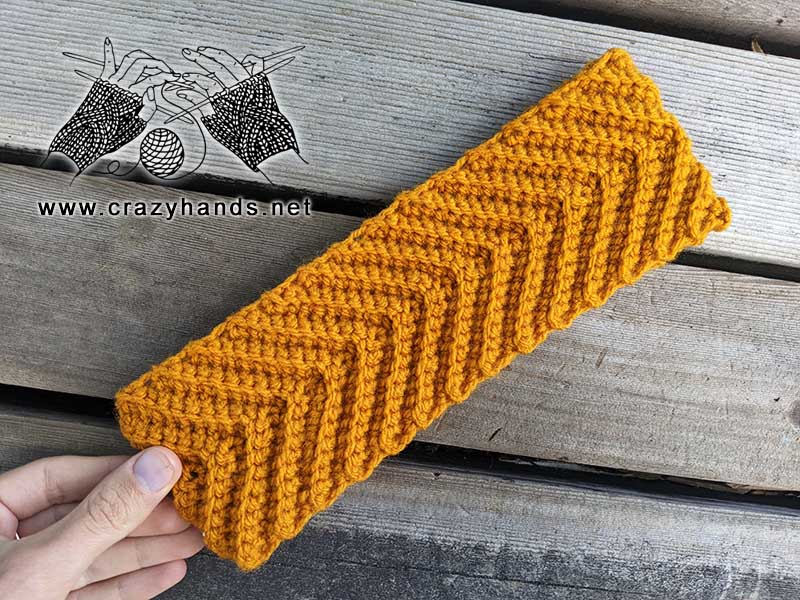 Crochet materials and tools:
<> Crochet hook E-4 US (3.5 mm)
<> Super Corfou (DK) – 100% Acrylic, Color # 45, 40 grams – 95 meters.
Crochet arrow headband size:
Gauge: 25 stitches = 4 inches in the main pattern
Width: 8 cm (3.1")
Length: 48 cm (19")
Head circumference: 53-54 cm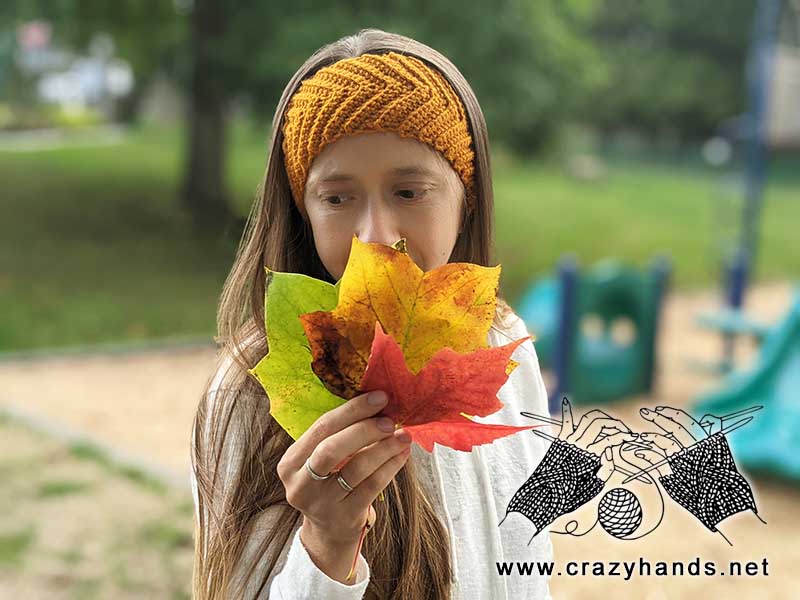 Common abbreviations of crochet stitches:
ch – chain
sl st – slip stitch
st – stitch
sc – single crochet
scb – single crochet through the back loop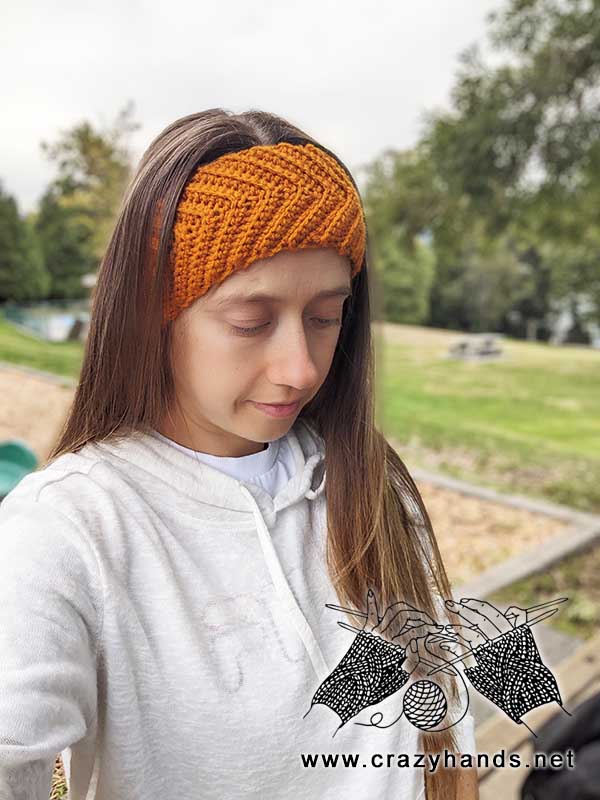 Crochet chevron / arrow headband pattern:
Chain 20 or any other number multiple of 2, plus 1 extra.
Row 1: 2 sc in 2nd ch from hook, 1 sc in each of next 8 ch, skip next 2 ch, 1 sc in each of next 8 ch, 2 sc in last ch, turn.
From the next row and further on, we are going to crochet all stitches through the back loops only.
Row 2: ch1, 2 scb in first sc, 1 scb in each of next 8 sc, skip next 2 sc, 1 scb in each of next 8 sc, 2 scb in last sc, turn.
Repeat row 2 till the headband reaches desired length. Usually, I crochet the length that is 4-5 cm less than the needed head circumference. Finish crocheting headband when the tail from foundation chain and the working yarn are on the same side.
Assembly:
Fold the headband in half and slip stitch across both ends to join them. While working with the furthest edge always insert the hook through the back loop. Fasten off and weave in ends. Turn the headband right side out and you are done! Now you can wear it and enjoy or to give it as a gift.