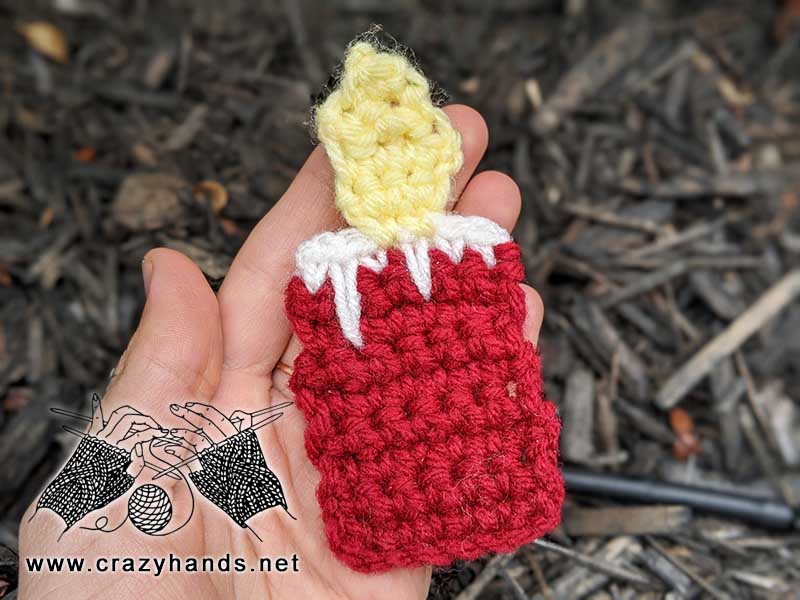 Today I'd like to continue the Christmas theme and share a short and sweet pattern of Christmas Candle made for crochet newbies. Pick up your hooks and yarn, make a cup of delicious cappuccino and before you finish it, you will have a neat DIY candle. There are just 4 stitches used in this pattern, a hook of your choice (mine was 4.5 mm) and leftover yarn. Warning: the candle gets really hot as you get to the end of the pattern, don't burn your fingers 😉
Crochet materials and tools:
<> Crochet hook 4.5 mm
<> Red Heart, Super Saver (4) –100% acrylic, 198 grams – 333 m per skein.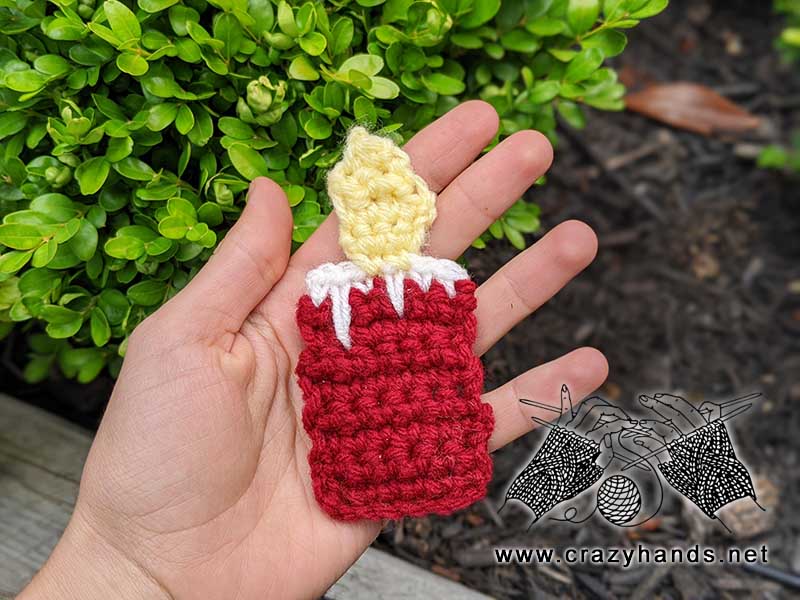 Crochet Christmas candle size:
About 10 cm (4 inches). The size depends on the yarn's weight and size of the crochet hook.
Common abbreviations of crochet stitches:
ch – chain
sc – single crochet
sc2tog – single crochet two together
inc – work 2 sc in one stitch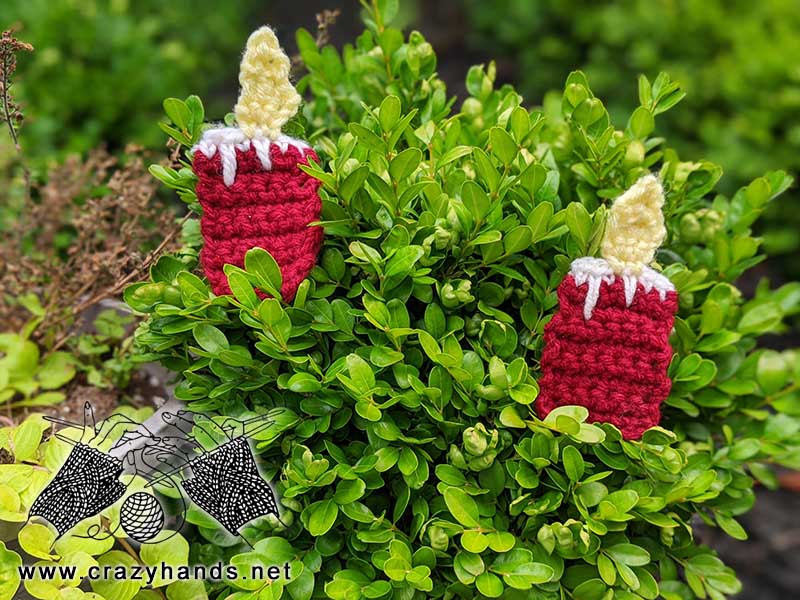 Crochet Christmas candle pattern:
Ch 7 with red yarn.
Row 1: Start in 2d chain from hook, sc across, ch1, turn.
Row 2-8: sc6, ch1, turn.
Cut the red yarn and attach white one.
Candle wax melting (spikes): sc2, sc in the next stitch of previous row, sc1, sc in the next stitch 2 rows below, sc1. Cut the yarn.
Candle flame: attach yellow yarn to the 3d st. sc2, ch1 turn. Make inc in the next 2 stitches, ch1, turn. Sc4, ch1, turn. [Sc2tog] – twice, ch1, turn. Sc2tog. Cut the yellow yarn and weave in all ends.