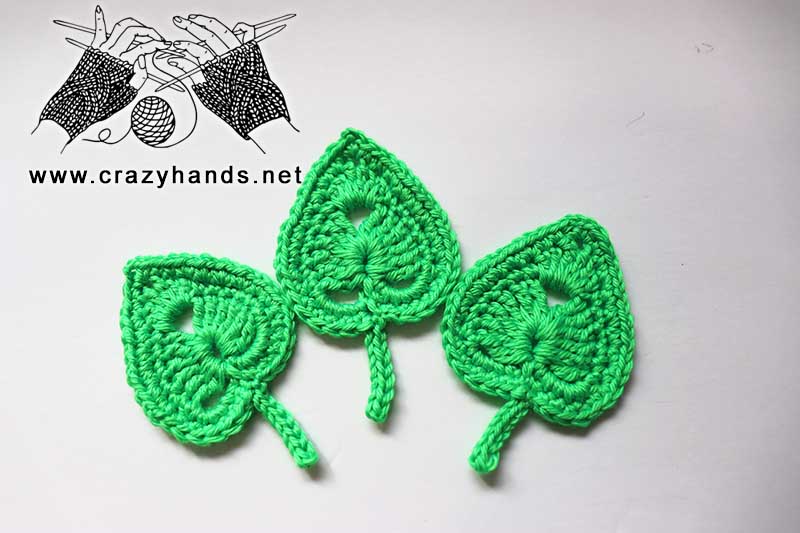 Hey folks, today we are going to crochet a lilac leaf. A simple pattern for people who are just getting into the craft of crochet. Grab your favorite yarn and hook, and let's make a couple of evergreen leaves as Autumn starts to paint everything around in the shades of yellow, red, and brown.
Crochet materials and tools:
<> Crochet hook 3mm (UK 11)
<> Caron Simply Soft (4) – 100% acrylic: 170 grams -288 m per skein.
Crochet lilac leaf size:
About 8 cm without stalk.
Common abbreviations of crochet stitches:
ch – chain
sc – single crochet
hdc – half double crochet
sl st – slip stitch
st – stitch
dc – double crochet
tr – treble crochet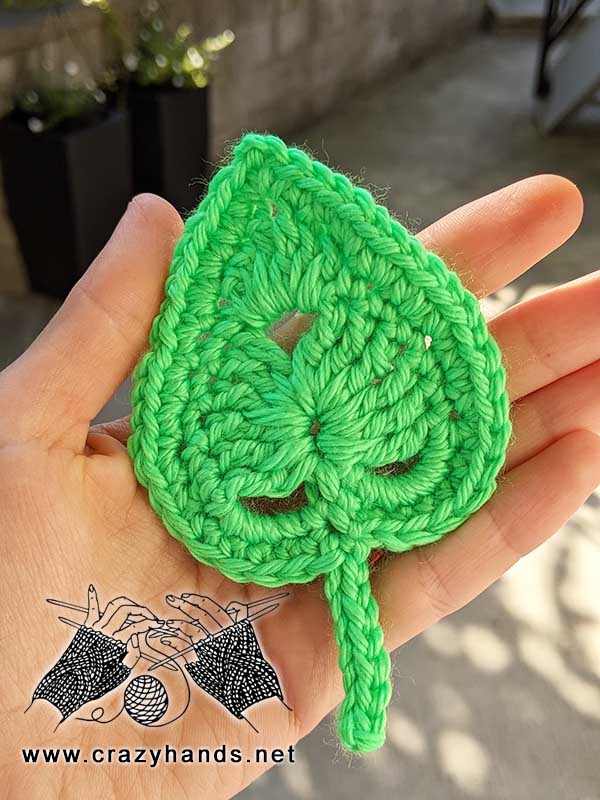 Crochet lilac leaf pattern:
Chain 6. Sl st in the very 1st st to make ring. Continue working in round with right side always facing you.
Round 1: ch 5, 6 tr, ch3, 6 tr, ch5, join with sl st in the ring.
Round 2: 5 sc in 5-ch space, 1 hdc, 5 sc, [2 dc, 1 tr, ch2, 1 tc, 2 dc] in 3-ch space, 5 sc, 1 hdc, 5 sc in 5-ch space, join with sl st in first ch of round.
Stalk: do not cut the yarn, Ch9. Sl st in the 3d ch from hook, sl st in the next 6 chs.
Cut the yarn and weave in all ends.
Happy Crocheting!