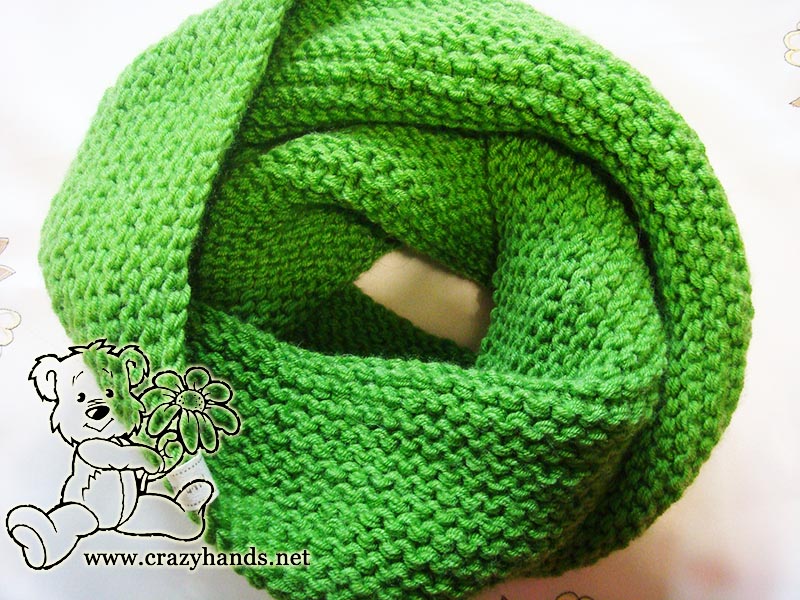 If you are looking for an easy-to-knit infinity scarf, then this one should definitely be at the top of your list. You can relax in front of a TV or a laptop and watch your favorite movie while knitting the scarf. Shamrock knit infinity scarf would be also a great project for beginners because it doesn't include any complicated knitting technics – just knit and purl stitches using circular needles :). Pair this knit scarf with a knit hat to get a wonderful looking handmade set for autumn/winter season. Knit the scarf in a bright color of your choice to give it a refreshing look.
Knitting materials and tools:
<> Circular needle 6 mm (US 10), 29" long;
<> Bonito Lanoso 49% wool, 51% acrylic. Green color: 100 grams -300 m per skein– <2.5 balls.
Knit infinity scarf measurements: 
Gauge: 8 stitches = 4 inches
55" or 140 cm circumference, 8" or 20 cm height (not stretched)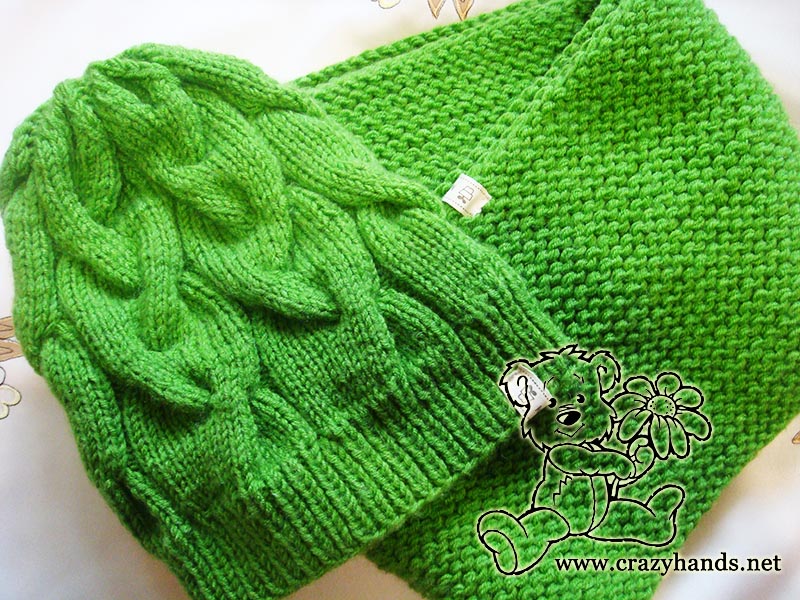 Note for knitters:
Knit with three strands of yarn at once.
Common abbreviations of knitting stitches:
k – knit
p – purl
Infinity scarf pattern (knit in the round):
Cast on 160 stitches, place marker and join in the round. Be careful and don't twist stitches.
Round 1: knit;
Round 2: slip marker, purl.
Repeat rounds 1 and 2 until the height of the knitted infinity scarf reaches 8".
This is basically how you knit garter stitch in round on circular needles.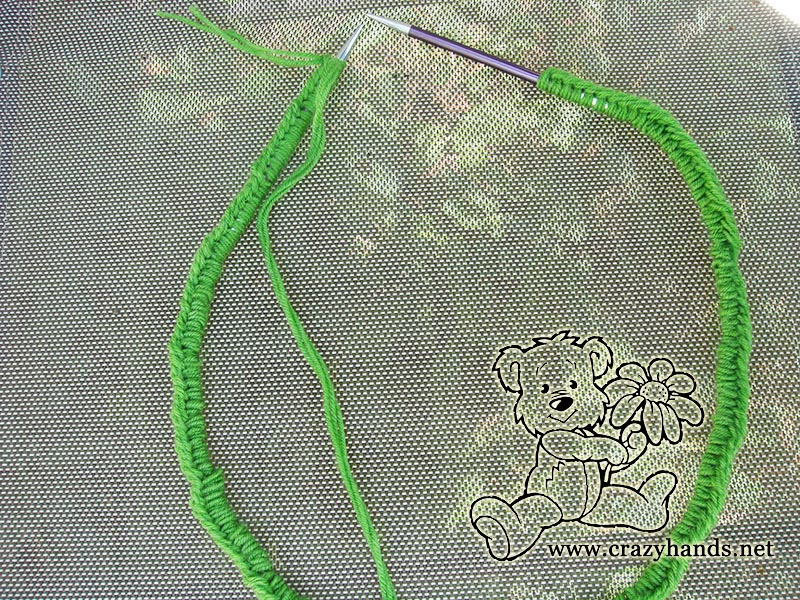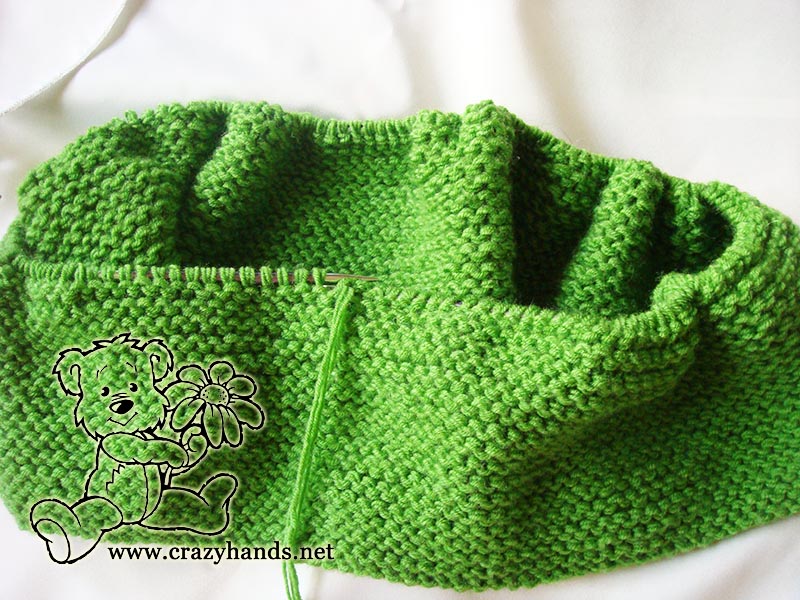 Bind off loosely.
This is not a seam it just looks like it and was created by switching knitting and purling rounds.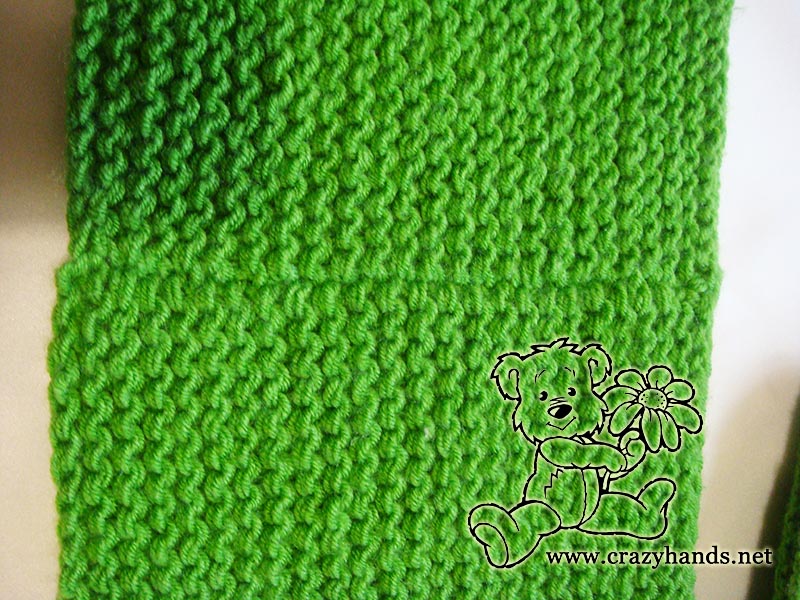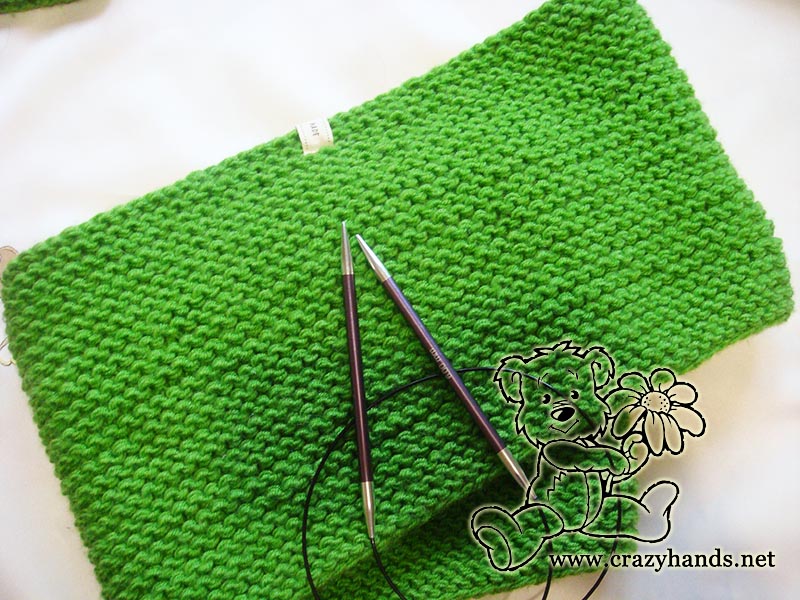 In case you don't want to knit a matching hat, but want your scarf cover also a head (as a hoodie), knit it until the height reaches at least 18".
Check out shamrock green cable knit hat pattern to make a wonderful winter set.
Hope to see you soon here with new free knit hat patterns!
Pa pa,
Ann