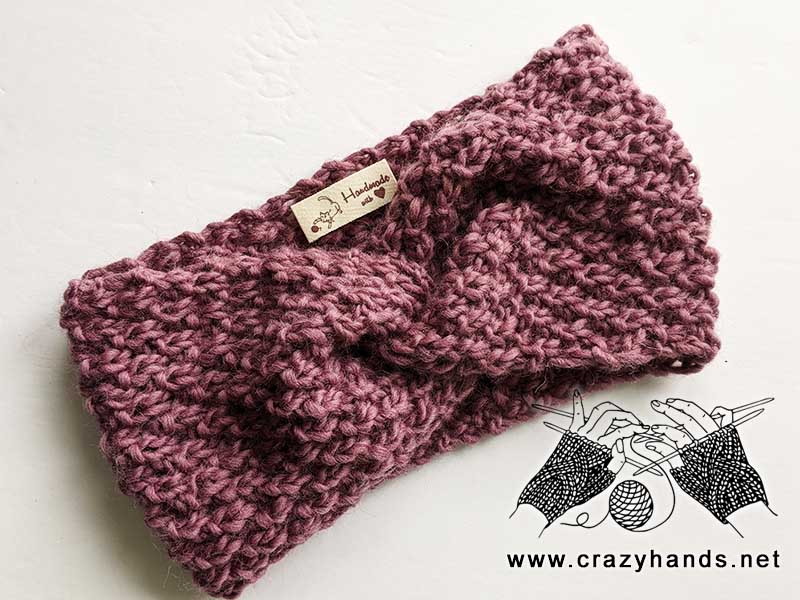 Knitting materials and knitting tools:
<> Straight Needles 6 mm (US 10/UK 4);
<> Any bulky or worsted weight yarn;
Common abbreviations of knitting stitches:
k – knit
p – purl
sel s – selvage stitch: always slip the first stitch knitwise, work to the last stitch, knit the last stitch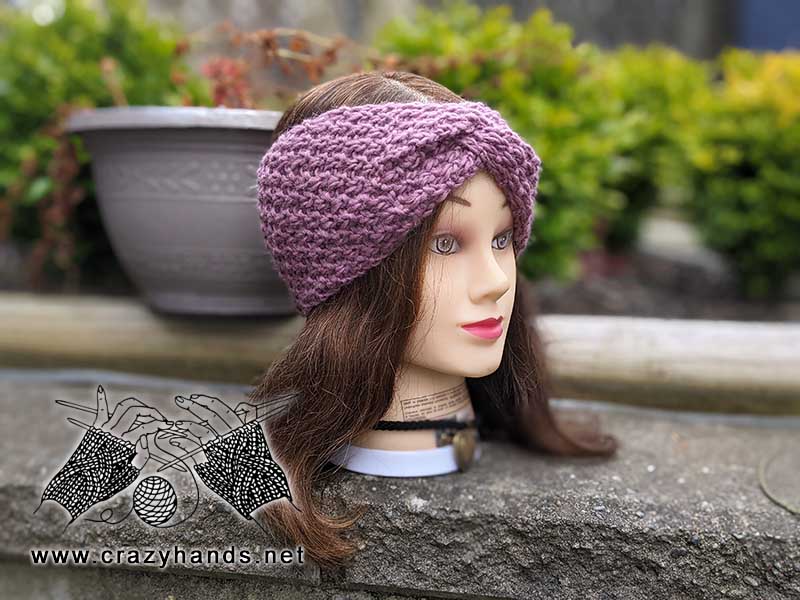 Mulberry ear warmer size:
Length 49 cm
Width: 10 cm (4").
Mulberry ear warmer knitting pattern:
Cast on 20 stitches or any other number that is divisible by 2
Row 1: sel s, *k1, p1 – repeat from *, sel s.
Row 2: sel s, *k1, p1 – repeat from *, sel s.
Row 3: sel s, *p1, k1 – repeat from *, sel s.
Row 4: sel s, *p1, k1 – repeat from *, sel s.
Repeat Rows 1-4 as until you reach desired length. For my headband I knit until my headband is 49 cm.
Binding off: slip the first sts, k1 pass stitch over, *k1 pass stitch over, repeat from * till the end of round. Cut the yarn leaving 10-15 cm tail.
Thread the tail through the yarn needle. Lay ear warmer right side facing up and bring ends together. Wrap each side around the other side of the ear warmer as shown in the video. Weave yarn needle back and forth just under the first stitch on the end making sure that you are going through all 4 layers to get the twist look nice. Weave in ends. And turn ear warmer right side out.
Smile, your beautiful knit ear warmer is finished. Stay warm, happy and healthy!