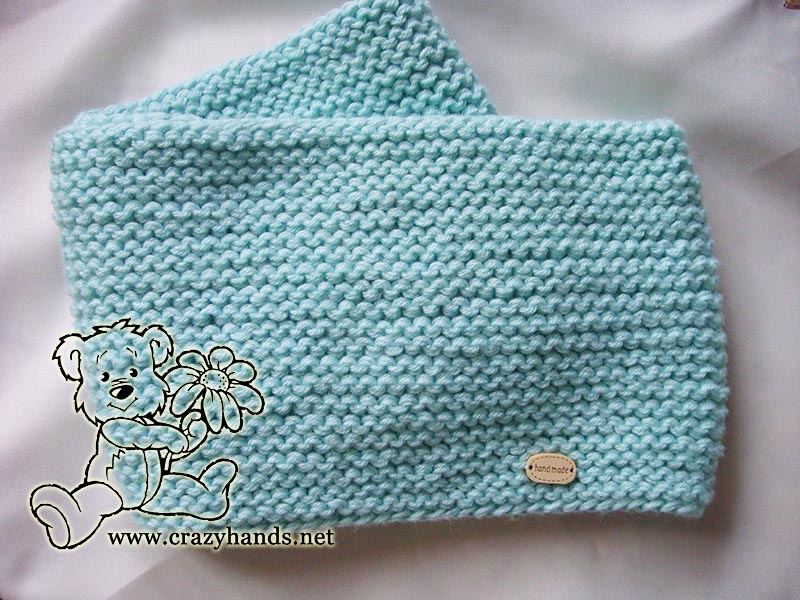 Learn how to knit a matching ocean blue infinity scarf for babies and create your own scarf & hat set for a baby bow or baby girl.
Knitting materials and tools:
<> Circular needle 5 mm (US 8), 29" long;
<> Alize baby wool – 40% wool, 40% acrylic, 20% bamboo. Light blue color: 50 grams = 175 m. (192 yds.);
Baby knit infinity scarf measurements: 
Gauge: 16 stitches = 4 inches
38" or 96 cm circumference, 5.5" or 14 cm height (not stretched)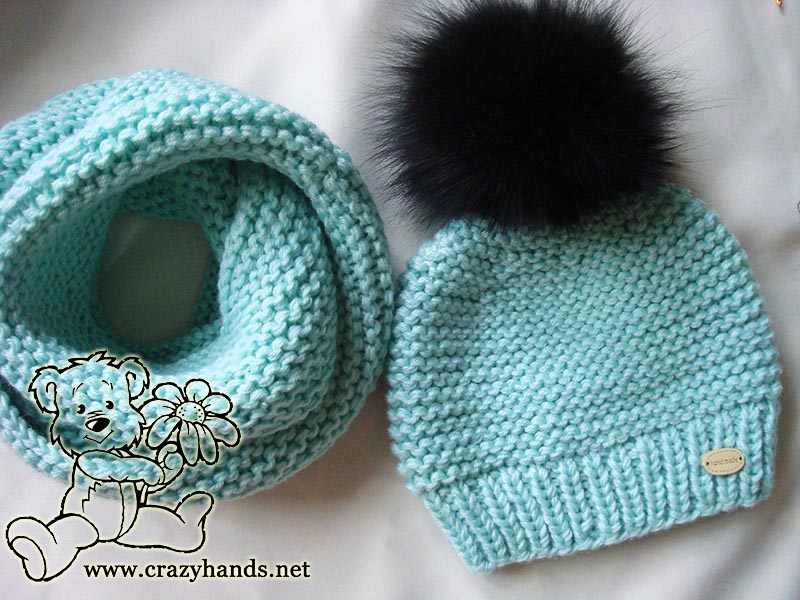 Note for knitters:
Knit with three strands of yarn at once.
Common abbreviations of knitting stitches:
k – knit
p – purl
Baby knit infinity scarf pattern:
Shamrock green infinity scarf is an adult version of it, so make one for yourself if you feel so.
For baby's garter stitch scarf cast on 140 stitches, place marker and join carefully without twisting. As you might know for garter stitch you have to knit each row but as we are working in the round we knit one row and purl second one, then we repeat pattern.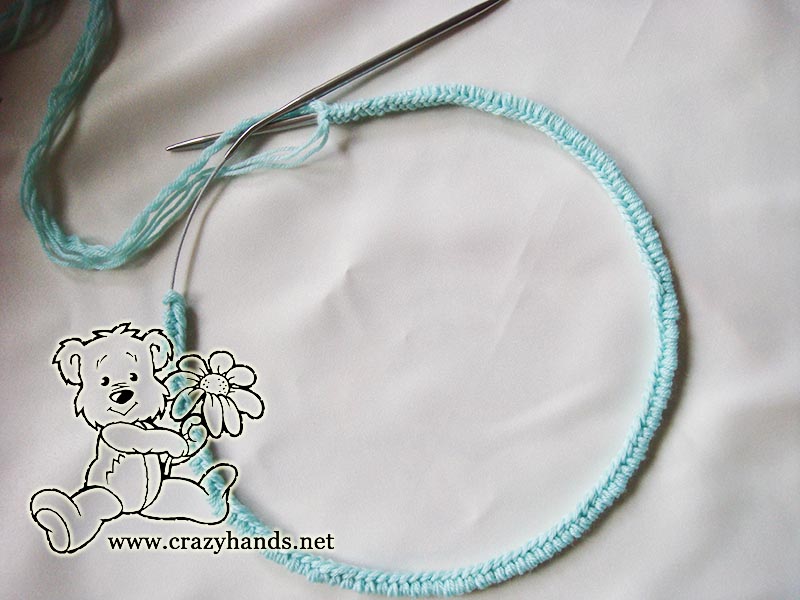 Round 1: knit.
Round 2: purl.
Repeat knit row and then purl row until height of scarf reaches 14 cm. (might be more or less, depending on your preferences)
Bind off.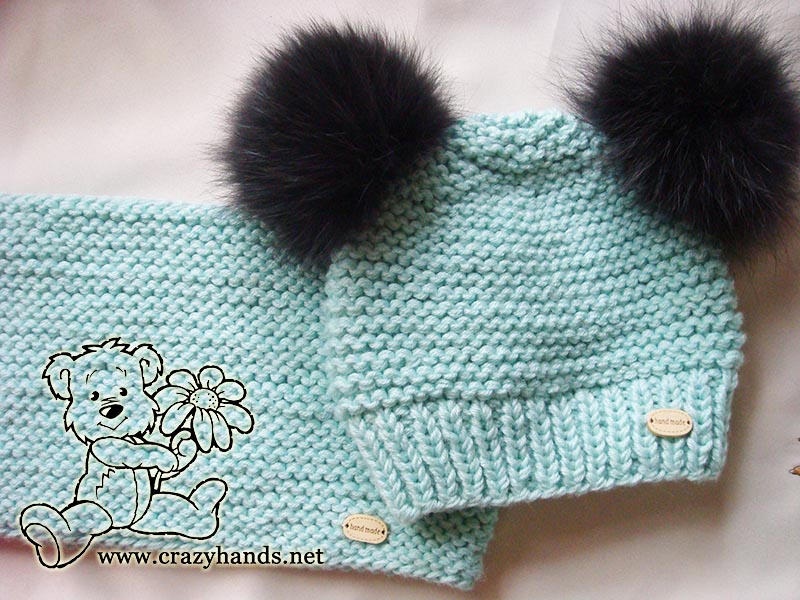 Your gorgeous baby knitted set is ready. Thanks for spending your time with me and be proud of your work :).
Cheers, Ann