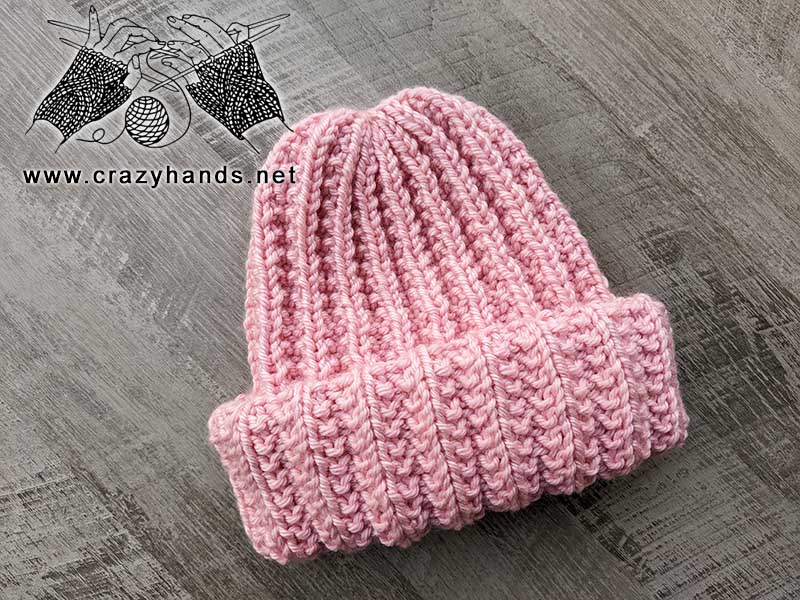 Knitting materials and tools:
<> Circular or double-pointed knitting needles 5 mm (US 8/UK 6).
<> Red Heart, Soft Essential –100% acrylic, 141grams -120 m per skein.
<> Weight Category – 5. Quantity – 152 grams. If you have difficulty to find aforementioned brand of yarn, use something else that will have about 100 m (110 yards) per 100 grams skein.
Ribbed unisex knit hat size:
Head circumference: Teen/Adult: 53-58 cm (21-23")
Gauge: 12-13 stitches = 4 inches in stockinette
Common abbreviations of knitting stitches:
k – knit
p3tog – purl three together
k2tog – knit two together
p – purl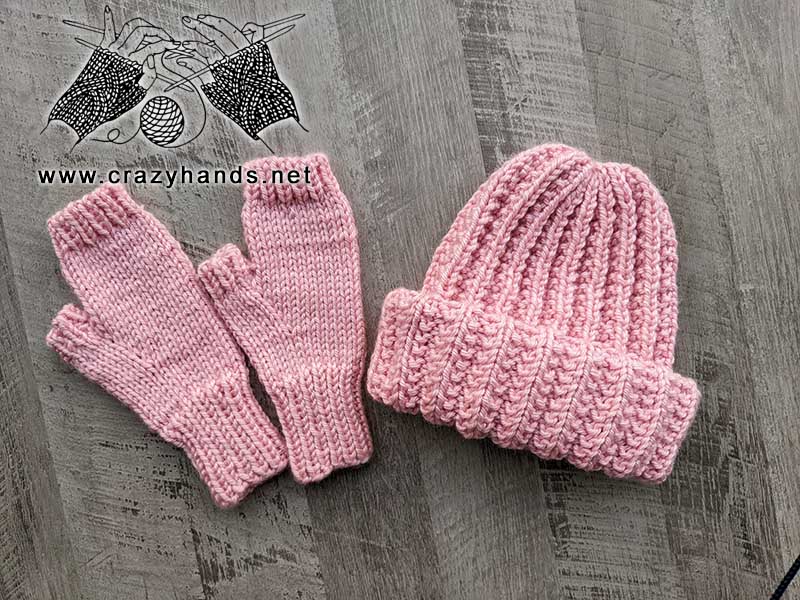 Ribbed unisex hat knitting pattern:
Using the long-tail method cast on 72 stitches or any other number divisible by 4. Join to knit in the round being careful not to twist stitches. Place marker.
Round 1: *k3, p1 – repeat from * till the end.
Round 2: p1, *k1, p3 – repeat from * till the end, k1, p2.
Repeat Rounds 1-2 until the hat reaches 32 cm. Finish knitting with Round 1.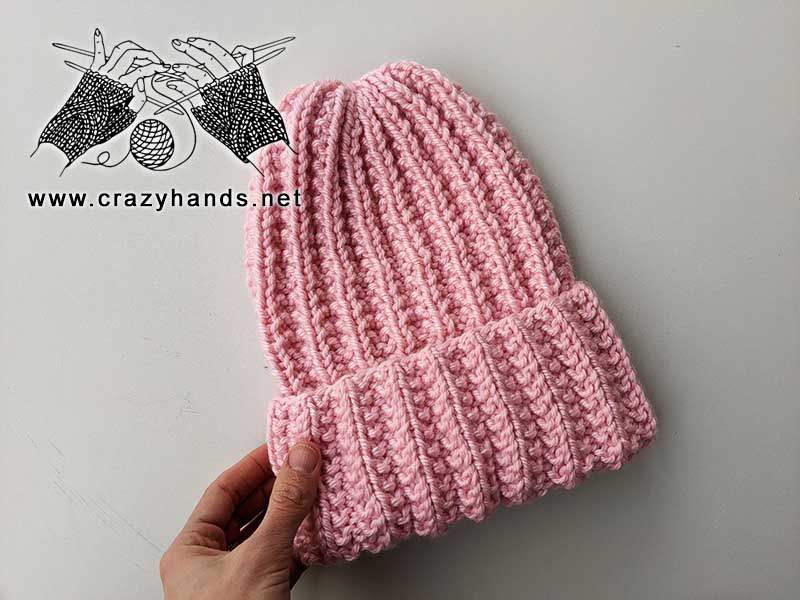 Shaping the crown of a ribbed hat:
Round 1: p1, [k1, p3tog] – repeat until you have 3 stitches before the stitch marker. K1, remove your stitch marker now and place it 2 stitches back. Now, this is a new beginning.
Round 2: p3tog, [k1, p1] – repeat till the end of the round, k1.
Round 3: k2tog all the way around.
Break yarn and leave 10-15 cm tail. Thread the end through the remaining stitches and fasten securely. Weave in all ends.