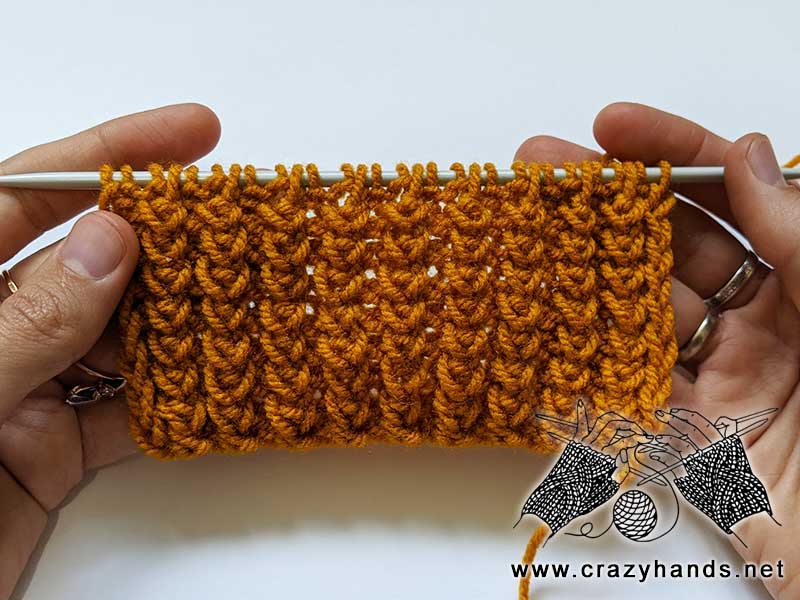 There are arguably just a handful of knitting stitches that every knitters will learn at some point. Today we will review one of them – a ribbing stitch. It's an easy stitch that opens you door for knitting a variety of items including hats, scarfs, blankets and cardigans. Let's learn it together and get you inspired to knit your first masterpiece.
Knitting materials and tools:
<> DPN 4 mm (US6/UK8).
<> Super Corfou – 100% Acrylic,  Color # 45, 40 grams – 95 meters.
Common abbreviations of knit stitches:
k – knit
p – purl
st(s) – stitch(es)
k2tog – knit two together
sel s – selvage stitch: always slip the first stitch purlwise, work to the last stitch, purl the last stitch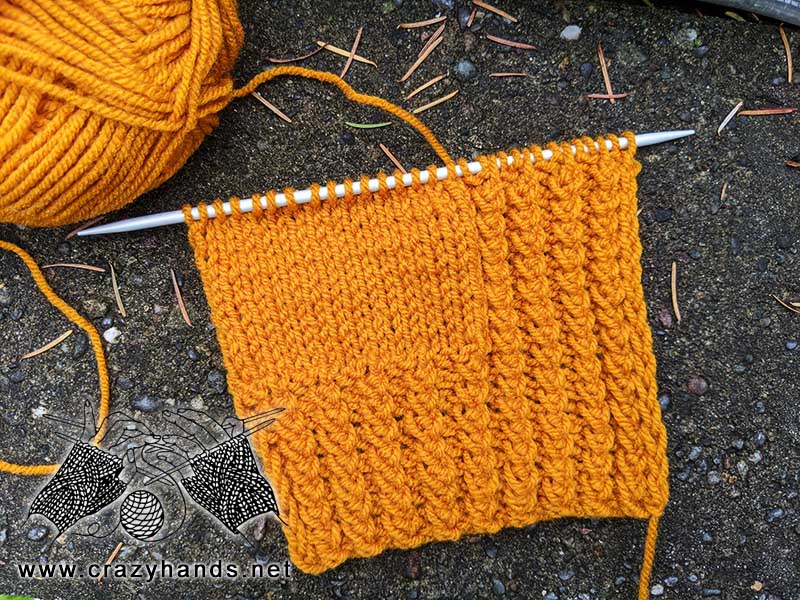 Knit ribbing stitch instructions:
Cast on a multiple of 3 sts plus 1 extra sts and plus 2 selvage stitches. In my example 21 stitches.
Row1 (RS): sel s, p1, * k2tog, pick up with a left-hand needle first stitch of k2tog and knit it , p1– repeat from *, sel s.
Row 2: sel s, k1, * k1, slip next  st to the right-hand needle holding working yarn in front, k1 – repeat *, sel s.
Repeat Rows 1-2 as many times as needed.