I know that there are many crochet patterns of ear protectors, but, I hope, I can reach someone who hasn't seen it yet. This is an easy to crochet, but extremely useful face mask ear protector for all essential workers who everyday fight on the front line. Ear Protector will help avoid rushes and relieve the pain behind ears. Let's make good things together. Make at least one ear protector and donate it to your local hospital or anyone you know who might be in a need. Share this pattern with your crochet friends!
Crochet materials and tools:
<> Crochet hook 4.5 mm
<> Lanoso Bebe Masal (4) –100% acrylic, 170 meter per 100 grams skein. Color of your choice.
<> 2 buttons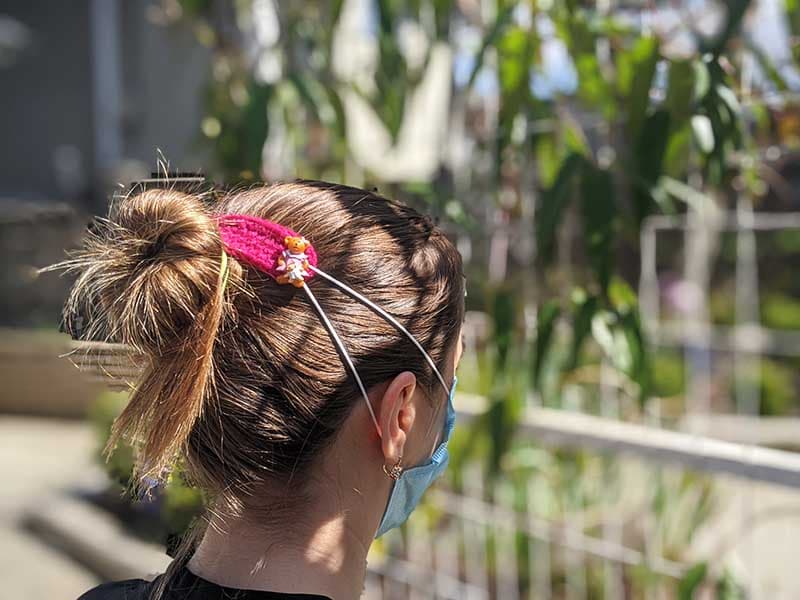 Crochet ear protector size:
Length: 13 cm (5.1 in)
Width: 3 cm (1.2 in)
Gauge: 18 stitches = 4 inches in single crochet ribbing
Common abbreviations of crochet stitches:
ch – chain
sc – single crochet
sl st – slip stitch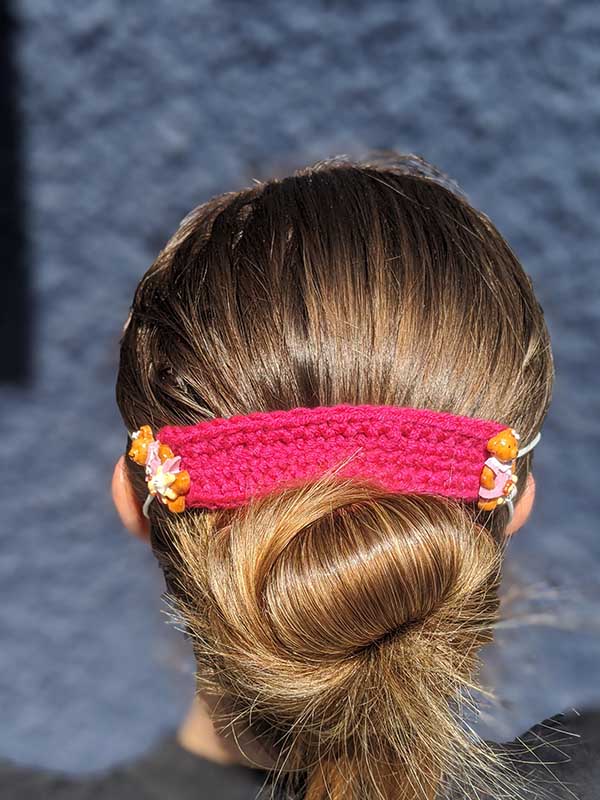 Crochet ear protector pattern:
Foundation row: Ch 20.
Row 1: Starting in the second loop from hook, 2 sc  in the same stitch, 17 sc or until you reach the last stitch, 3 sc into the last chain, 17 sc ( you are now working into the bottom of your foundation ch), sc into the 1st chain where you have already done 2 sc. Do not sl st and continue working Row 2.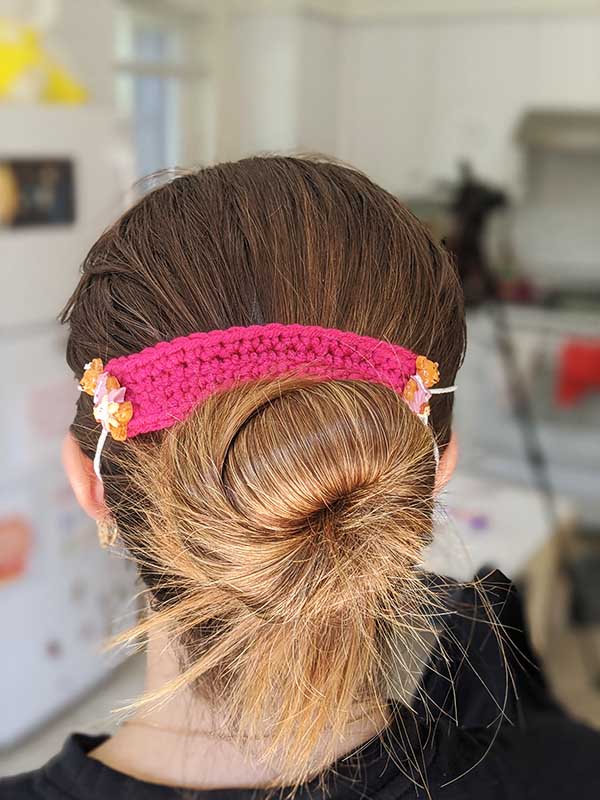 Row 2: 2 sc in the next 2 stitches, 17 sc, 2 sc in the next 3 stitches, 17 sc, 2 sc in the last stitch, sl st into the top of your 1st sc of row 2.
Cut the yarn leaving a short tail. Use tapestry needle to weave in end.
Take 2 buttons, in my case it is handmade bear buttons and sew them on each side.