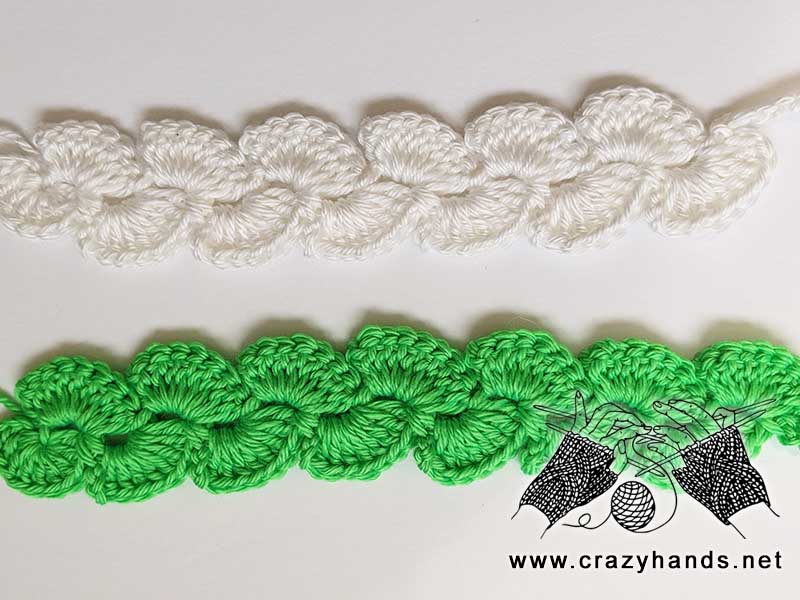 Do you think this headband / bookmark alooks complicated to crochet? No, it's absolutely not, you only need to know 2 stitches to make it. Long time ago when I just started my crochet journey, I made the same headband as a matching accessory to a baby gown that was decorated with a ribbon and pearl beads. And it's just one of the ways to use this lace. Your imagination is your limit. If you know someone who loves reading books, old-style not e-ones :), make him/her a beautiful lace bookmark as a small gift for an occasion or simply because you want to.
Crochet materials and tools:
<> Crochet hook 3mm
<> Caron Simply Soft (4) – 100% acrylic: 170 grams -288 m per skein.
Common abbreviations of crochet stitches:
ch – chain
sl st – slip stitch
st – stitch
dc – double crochet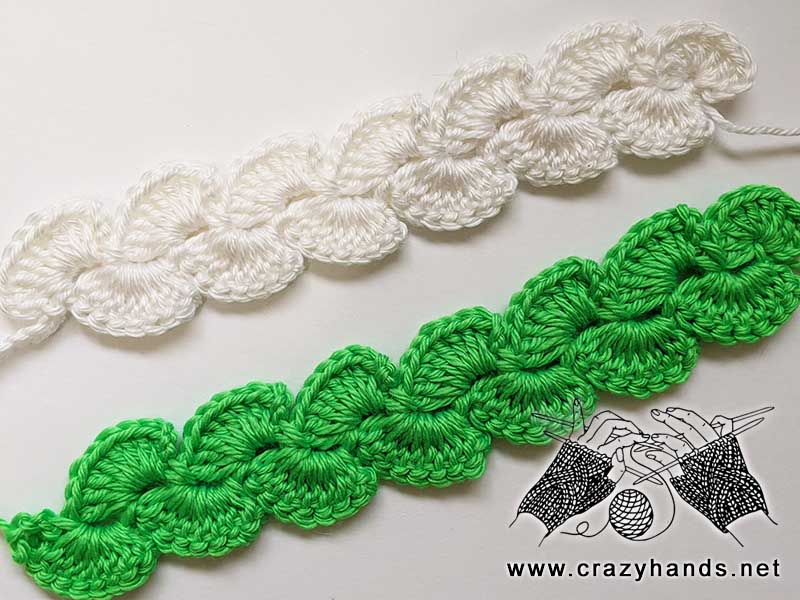 Crochet lace headband or bookmark pattern:
Make an adjustable ring, ch3, dc8 ch3, sl st – into ring, Ch3 and turn you work.
Work into the ch-3 space: dc8 ch3, sl st. Ch3 and turn you work. Repeat until desired length.
Do not cut the yarn if you are doing a headband. Loosely ch 40. Cut the yarn. Tie a small knot at the end. Join yarn to adjustable ring on opposite end and ch40 again. Tie a small knot.