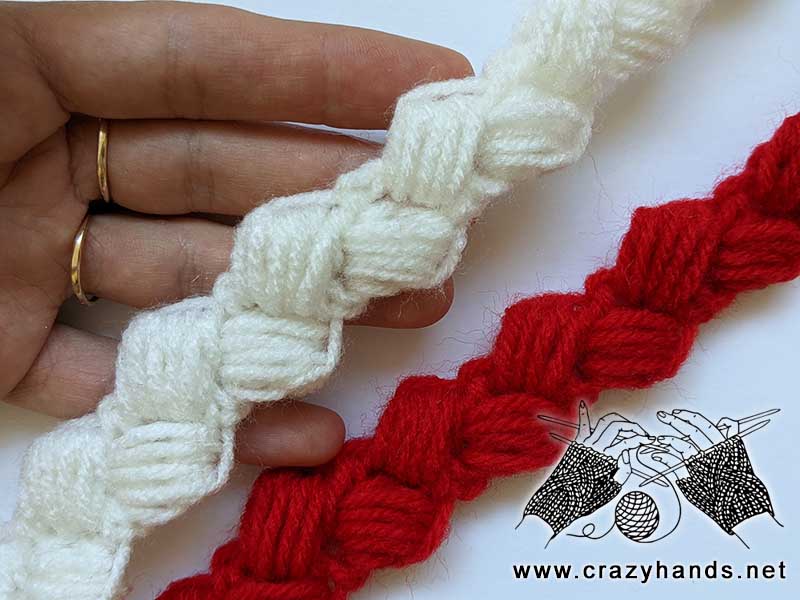 Today I'd like to share with you a small video showcasing how to crochet puff stitch cord. It can be used for a vast variety of projects such as bracelets, belts, crop top's straps, bag holders and many others. Just make a decision on the cord's the thickness (more loops means thicker accessory, less loops more flexible outcome) and let's get rolling.
Crochet materials and tools:
<> Crochet hook 4.5 mm
<> Red Heart Super Saver (4) – 100% acrylic: 198 grams -333 m per skein.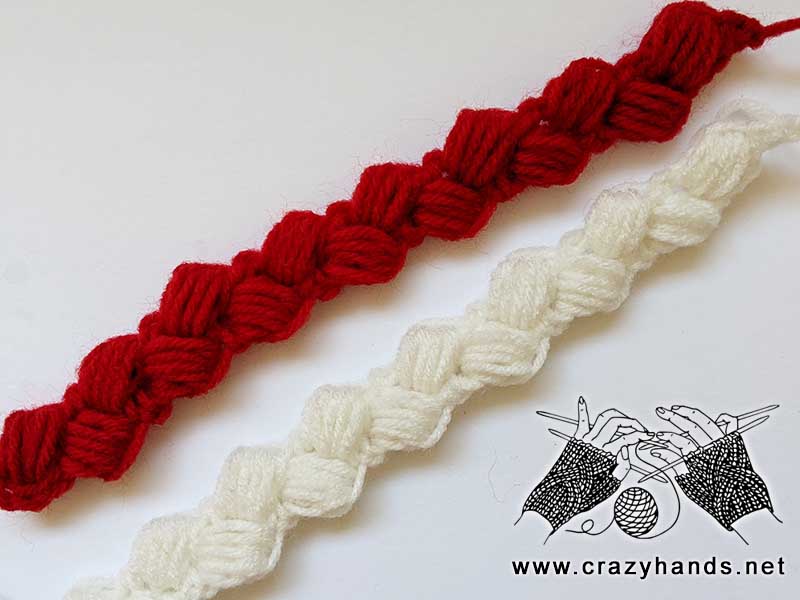 Common abbreviations of crochet stitches:
ch – chain
sl st – slip stitch
st – stitch
ps – puff stitch: [yarn over, insert hook into indicated stitch and pull up a long loop]- repeat 5 times, yarn over and pull through 10 loops on hook, yo and pull through last 2 loops.
Puff stitch cord crochet pattern:
Chain 4. Sl st in the very 1st to make ring. Continue working in ring. Ch3, ps. Ch2 and turn you work.
Work into the ch-3 space. Ps, ch2, turn.
Work into the ch-2 space. Ps, ch2, turn. Repeat until desired length.