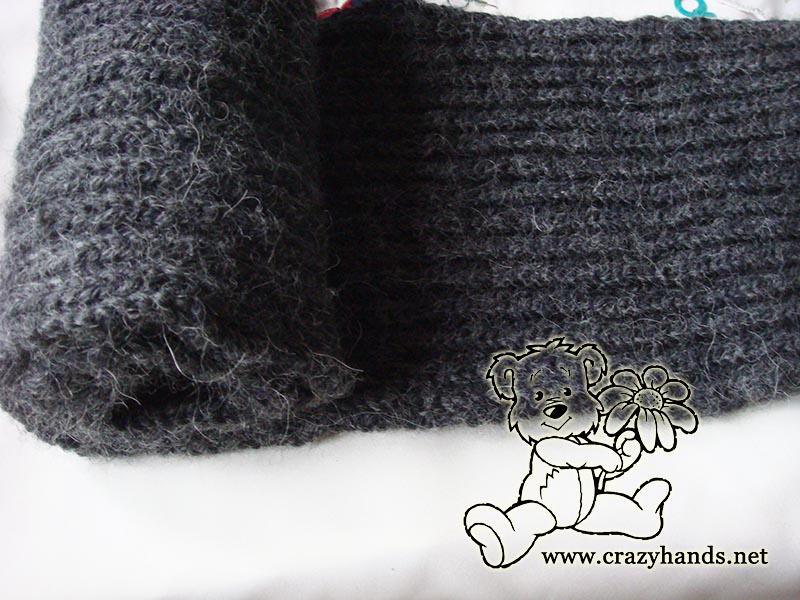 Winter is taking over and it's getting colder from day to day, so you should be fully equipped with warm cloth for this type of weather. We mostly knit nice things for women and babies, and ignore our lovely men. Now is the time to change the situation a bit and a warm knit scarf for men that makes a set together with slouchy ribbed knit hat for men. I hope this winter ammunition will be used and appreciated by your second half. Enjoy knitting this set and have a wonderful time before Christmas holidays!
Knitting materials and knitting tools:
<> Circular Knitting Needles 3.5 mm (US 4) – for hat and scarf;
<> Alpacana Lanoso 35% wool, 40% acrylic, 25% alpaca. Black color: 100 grams -130 m per skein – =1.5 balls for hat and 3 balls for scarf;
<> Hook or tapestry needle.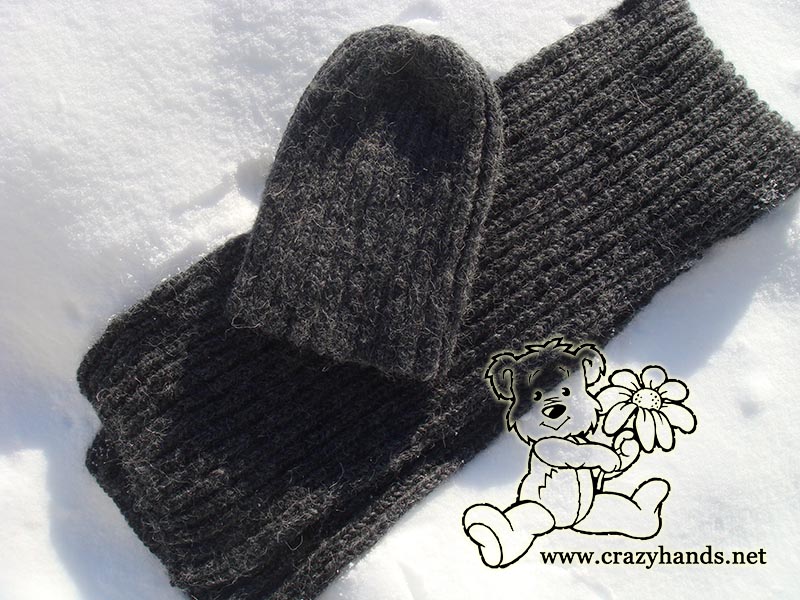 Men's knit scarf sizes: 
21 cm wide (not stretched) and 1m 20 cm long (not stretched). Stretching to 2 m 35 cm long.
Gauge: 4 stitches = 1 inch  – not stretched (for scarf)
Common abbreviations of knitting stitches:
k – knit
p – purl
yo – yarn over
selvage stitch – Always slip the first stitch purlwise, work to the last stitch, purl the last stitch
Fisherman's rib knit scarf pattern for men:
For the men's knit scarf I have used the same type of yarn and needle size.
I believe that men like something simple and cozy at the same type. For knitting the scarf I have chosen English Rib Stitch or also known as Fisherman's rib.
Cast on 32 stitches.
Row 1: selvage stitch (slip the first stitch), *k1, yo, slip 1 st as if purled, repeat from * till the last stitch, selvage st (purl);
Row 2: selvage st , *k next st and yo together, yo, slip 1 st as if purled repeat from* till the last stitch, selvage st.
Repeat Row 2 until your scarf measures desired length. Bind off loosely.