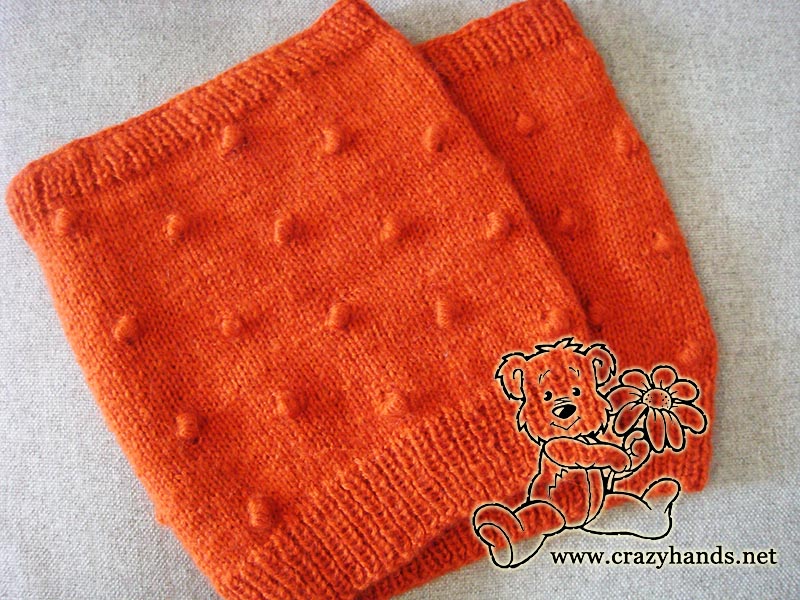 Get the look of stylish, hand-made and super functional knit cowl by following a few simple steps of this pattern. It takes only two skeins of yarn and a bit of time to finish this knit cowl with bobbles, get plenty of compliments, and stay warm in the cold windy weather. You can wear the cowl the way you like – as a hooded cowl or as an infinity scarf. Simplicity of this pattern makes it also useful for beginners who takes first steps in mastering the knitting art.
Knitting materials and tools:
<> Circular needles 5 mm (US 8), 29" long;
<> Yarn – Angora RAM 40% mohair, 60% acrylic. Carrot orange color: 100 grams -500 m per skein– 2 balls.
Measurements of knit cowl with bobbles: 
Gauge: 16 stitches = 4 inches
52" or 132 cm circumference, 13" or 34 cm height
Note for knitters:
Knit with two strands of yarn at once.
Common abbreviations of knitting stitches:
k – knit
p – purl
bobble – bbl
Knitting a bobble stitch:
In the same stitch – [knit 1, yarn over] – 5 times, knit 1, then drop the stitch from your left needle. Now you have 11 stitches on the right needle. Continue working according to the pattern.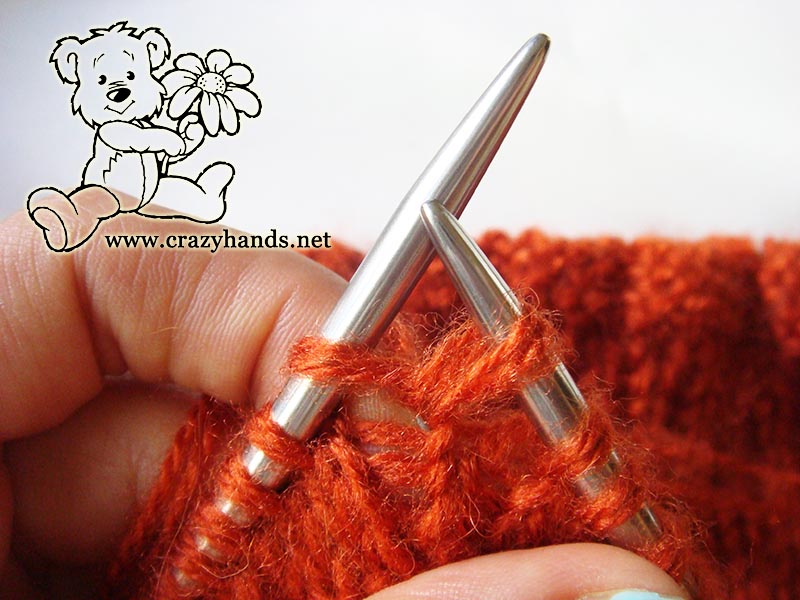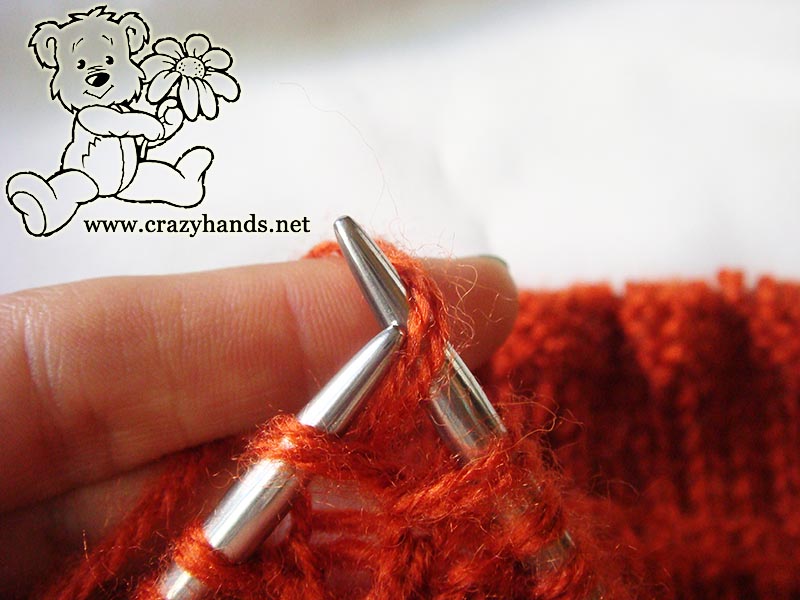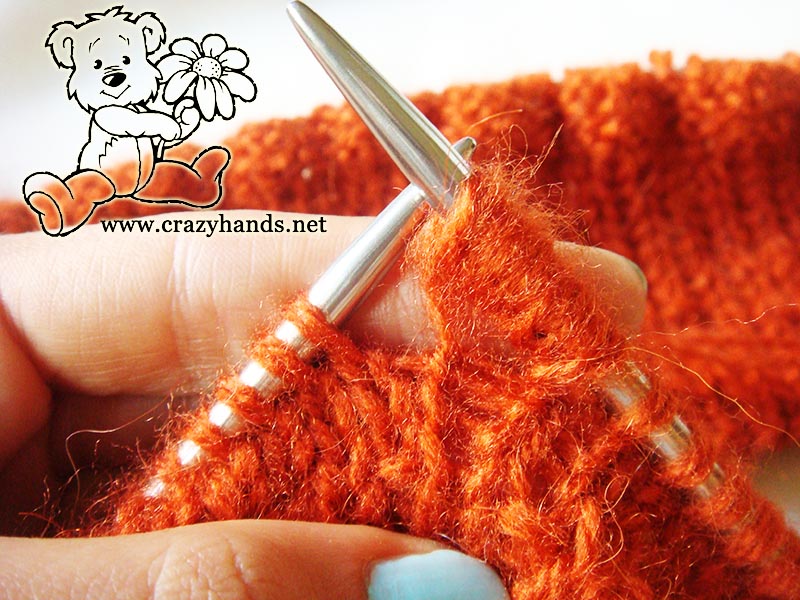 In the next round knit all 11 stitches as knit 1. (help yourself with crochet hook if needed)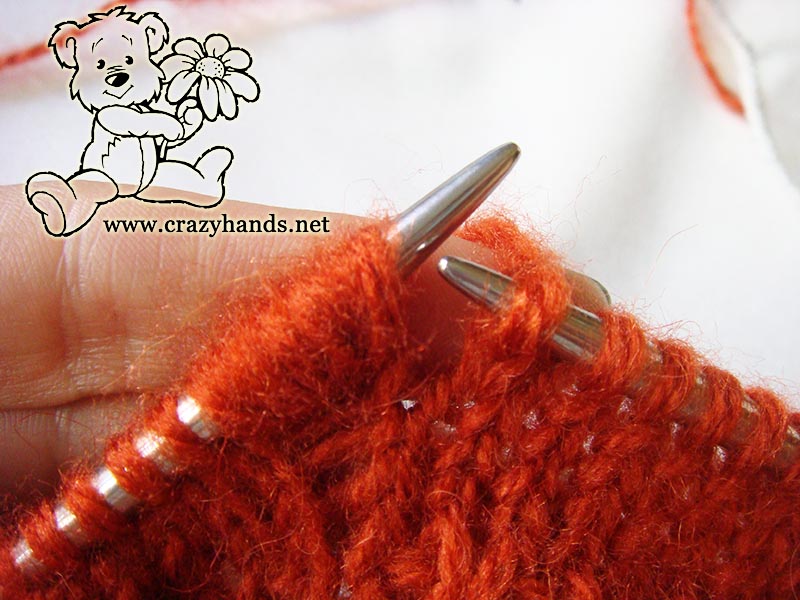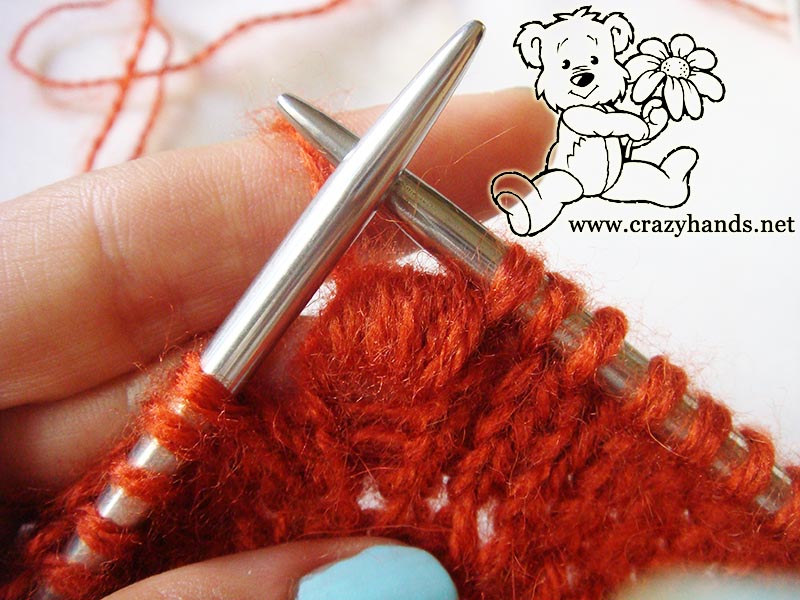 Knit cowl with bobbles pattern
Knitting ribbing of the cowl with bobbles 
Cast on 216 stitches, place marker and join knitting in the round while being careful not to twist stitches. Work k1, p1 ribbing until piece measures 8 cm.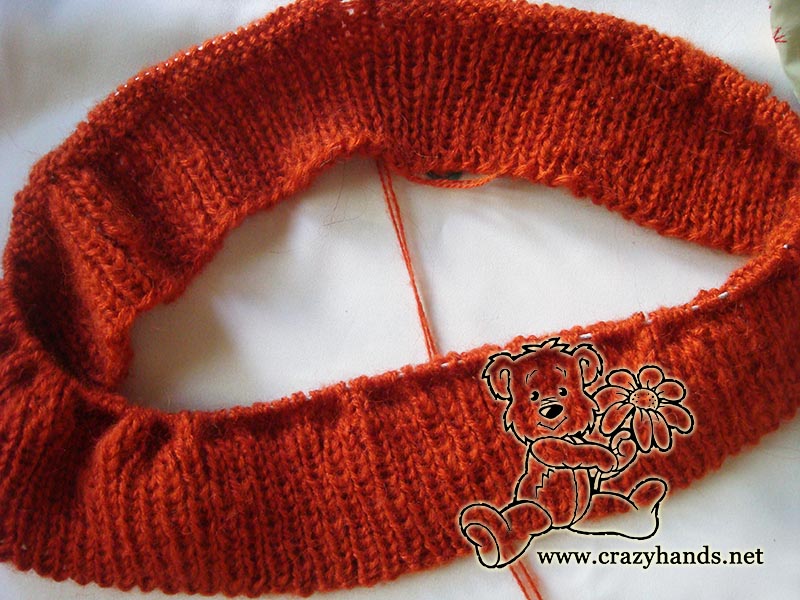 Knitting body of the cowl with bobbles
Rounds 1-2: knit in stockinette stitch.
Round 3: [bbl, k17] – 12 times.
Round 4: knit in stockinette stitch. (each bobble stitch knit as k1)
Rounds 5-9: knit in stockinette stitch.
Round 10: k8, bbl, [k17, bbl] – 11 times, k9.
Round 11: repeat Round 4.
Rounds 12-16: repeat Rounds 5-9.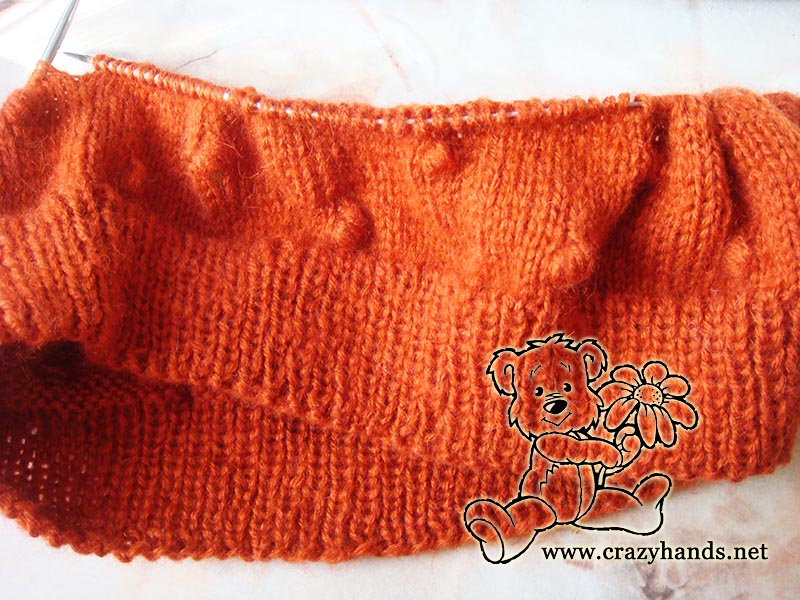 Repeat Rounds 3-16 until desired height. If you want to cover your head so knit at least 23-24 cm or 9".
Finish knitting the cowl with 8 cm ribbing k1, p1. Now your item is ready to go through street trial. Wear it proudly and enjoy your hand knits.
See you soon with new post!
Ann