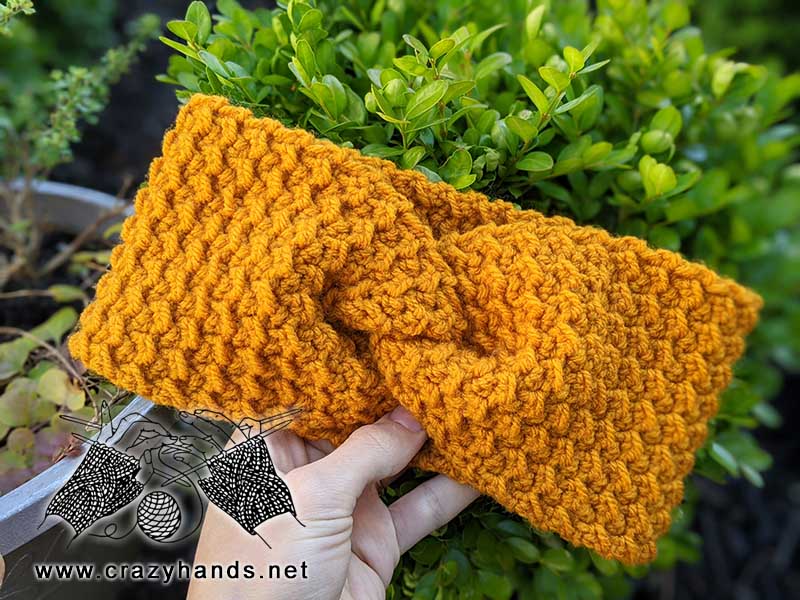 Ready to crochet something new, but haven't decided what it should be? Don't stress about it, I have a magnificent headband for you made using Phoenix stitch. Lovely texture, cute twist and just a few hours of your time, it's definitely worth it. Grab a hook, yarn of your choice, tune in a favourite show and let's crochet it together. And last thing, don't forget to check out the video and subscribe to my Youtube channel if you like it.
Crochet materials and tools:
<> Crochet hook 3.5 mm
<> Super Corfou – 100% Acrylic, Color # 45, 40 grams – 95 meters.
Crochet ear warmer size:
Gauge: 17 stitches = 4 inches in half double crochet ribbing
Width: 10.5 cm (4.1")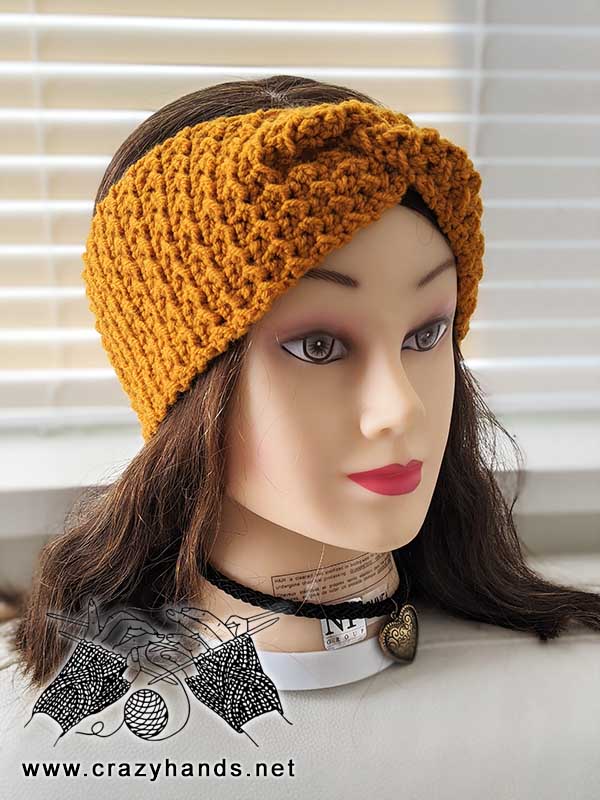 Common abbreviations of crochet stitches:
ch – chain
sl st – slip stitch
st – stitch
hdc – half double crochet
Crochet ear warmer pattern:
Chain 19 or any other number of stitches that is divisible by 2 plus 1 extra stitch.
Row 1: Sl st in the 2d ch from hook, hdc, [sl st, hdc] – repeat till the end of row. Ch1, turn
Row 2: [sl st, hdc] – repeat till the end of row.
Repeat last row until desired length.
For head circumference 54 cm repeat Row 2 until piece measures 53-54 cm.
Ch 1 and cut the yarn leaving 10 cm tail.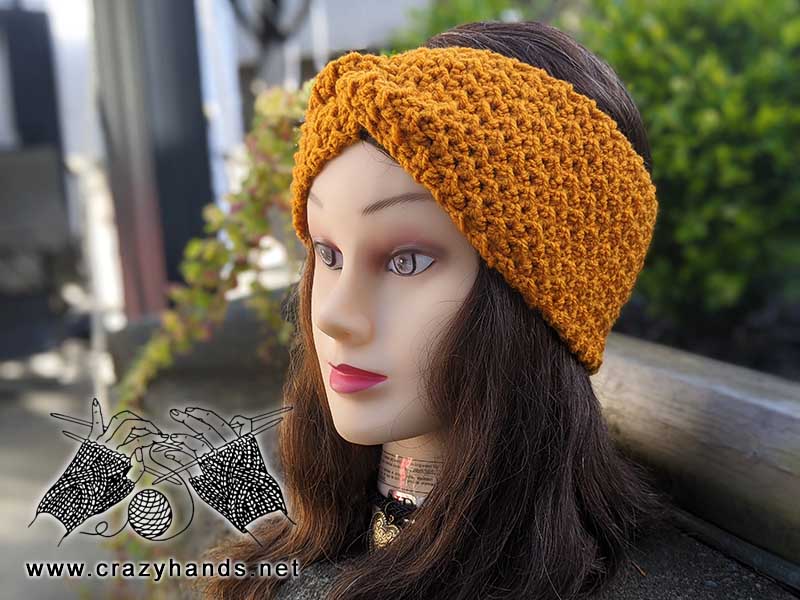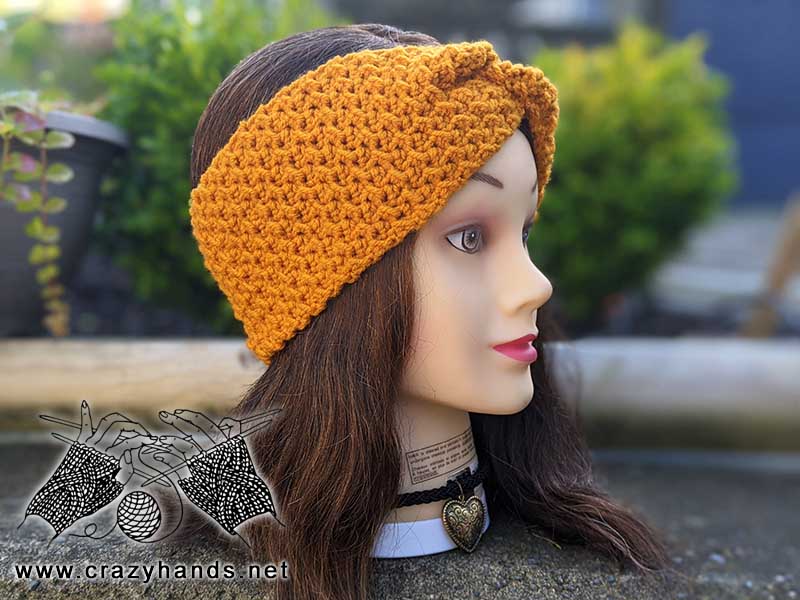 Assembly of crochet ear warmer:
Lay the headband flat on the table. Take the bottom edge and fold it toward the top edge. Now take 2 ends and make something that looks like a "sandwich".
Line up your stitches as best as you can. Then take your yarn needle and stitch back and forth through all 4 layers.
Weave in all tails. Turn fabric right side out. Check video tutorial of how to crochet and assemble your headband.