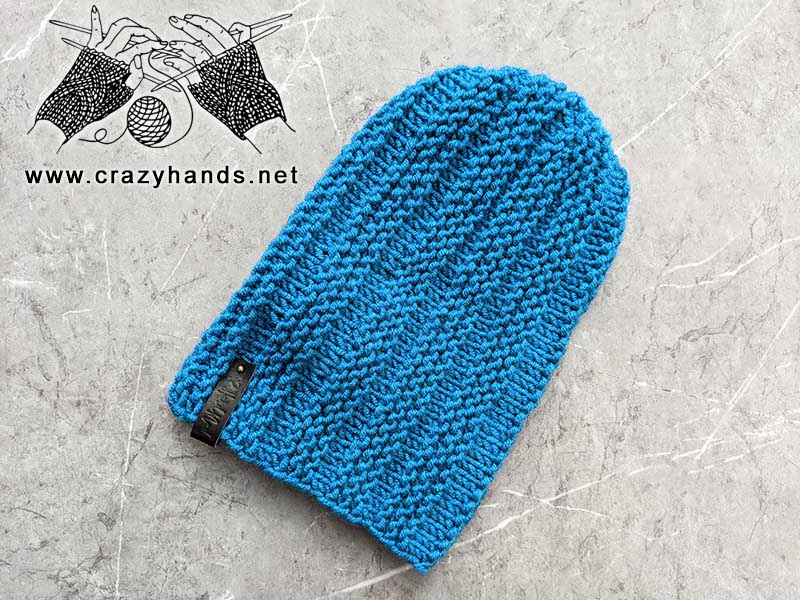 Knitting materials and knitting tools:
<> Straight or circular knitting needles, size 6 (US 10/UK 3). Use 6.5 or 7 mm knitting needles if you think that you are tight knitter.
<> Color Made Easy, Lion Brand (5) –100% acrylic, 200 grams -226 m per skein.
Slouchy knit hat size:
Adult: 53-54 cm
Hat's length: 27 cm
Gauge: 12 stitches in = 4 inches in stockinette
Common abbreviations of knitting stitches:
k – knit
p – purl
st(s) – stitch(es)
yo – yarn over: lay the working yarn over the right needle from front to back.
pm – place marker
sl – slip: slip next stitch as to purl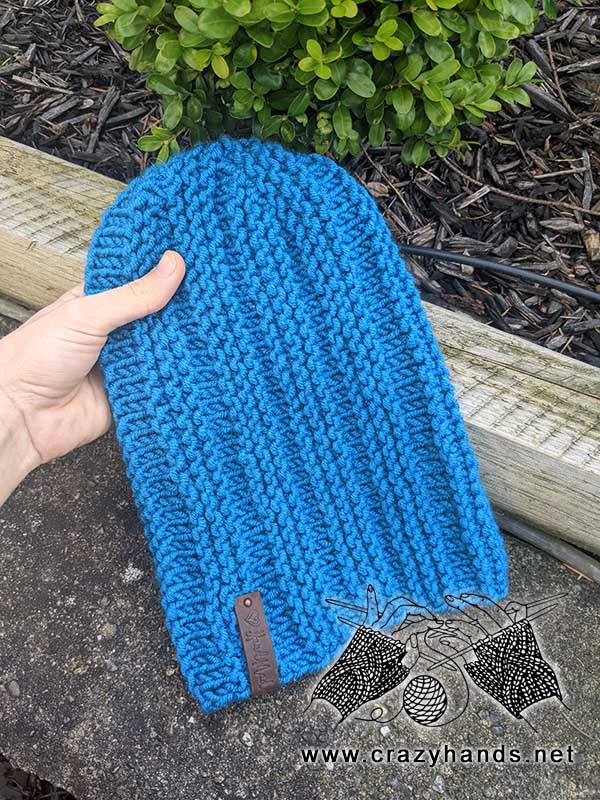 Chunky slouchy knit hat pattern:
Cast on 36 stitches.
Row 1: sl, k34, leave the last stitch unworked, turn.
Row 2: yo, k34, p1.
Row 3: sl, k33, leave last 3 sts unworked, turn. (Always count yo as one stitch)
Row 4 yo, k33, p1.
Row 5: sl, k32, leave last 5 sts unworked, turn.
Row 6: yo, p33.
Row 7: sl, k31, leave last 7 sts unworked, turn.
Row 8: yo, k31, p1.
Row 9: sl, k30, leave last 9 sts unworked, turn.
Row 10: yo, k30, p1.
Row 11: sl, k29, leave last 11 sts unworked, turn.
Row 12: yo, k29, p1.
Row 13: sl, k28, leave last 13 sts unworked, turn.
Row 14: yo, p29.
Row 15: sl, k28, [k2tog] – 7 times.Turn. (Knit yo and next stitch together)
Row 16: sl, k34, p1.
For the size 53-54 cm repeat Rows 1- 16 four more times (80 rows in total), for the size 55-60 cm five more times (96 rows in total).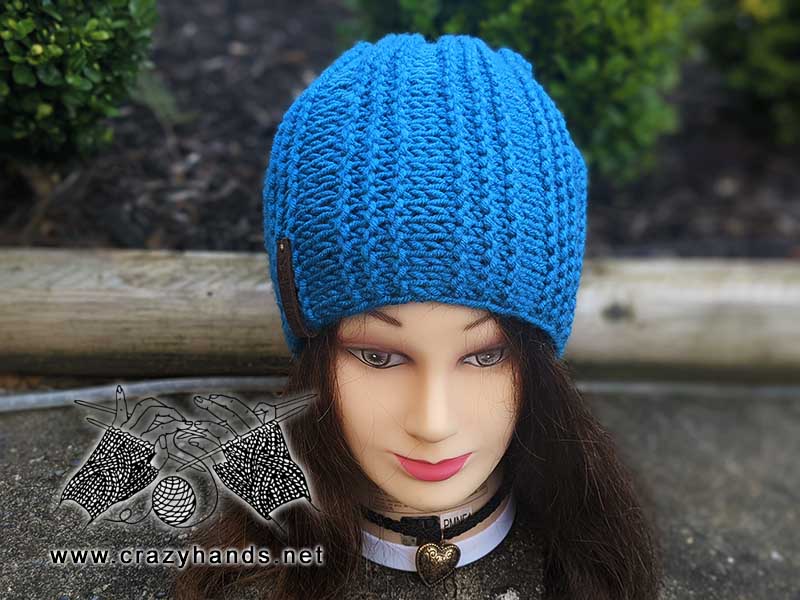 Now it is time to seam the hat.
Cut the yarn leaving a tail that is 3 times the height of the hat. Align two edges of the hat with the right side facing you. Seam the hat by using horizontal invisible method or any other method you know. Check the video to learn how I did it.
When you reach the top of the hat close the crown by picking up last 5 or 6 stitches pulling the needle inside and outside.
Weave in ends and enjoy your masterpiece! If you liked my video tutorial, please do not forget to subscribe to my Youtube channel and follow me on social media.