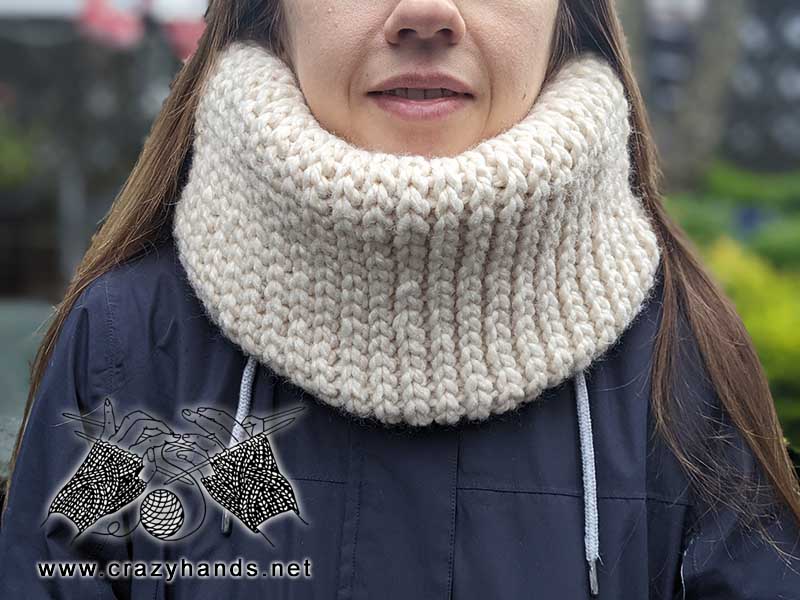 As we prepare for another winter season it's time to remind you about an essential winter attire – a soft and warm cowl scarf. Protect your neck against a cold biting wind and look stylish no matter what season is behind the window. This bulky crochet ribbed cowl is part of a set and you can find matching ice cream crochet hat pattern here.
Crochet materials and crochet tools:
<> Crochet hook 9 mm
<> Lion Brand Wool, Ease Thick & Quick – 20% wool, 80% acrylic. Color of your choice, in total 340 grams.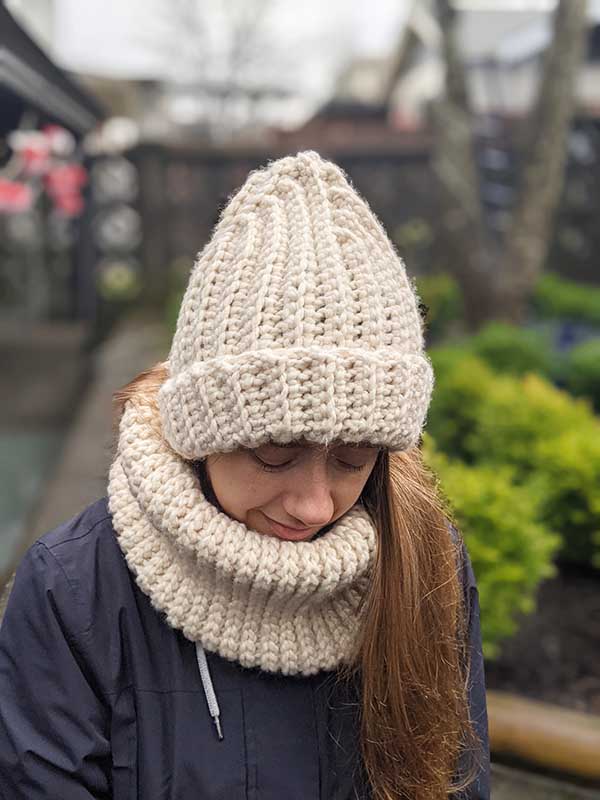 Crochet ribbed cowl size:
Gauge: 15 stitches = 4 inches in half double crochet ribbing
Width: 32 cm (12.5")
Length: 60 cm (23.5")
Common abbreviations of crochet stitches:
ch – chain
sl sl blo – slip stitch crochet back loop only
sl st – slip stitch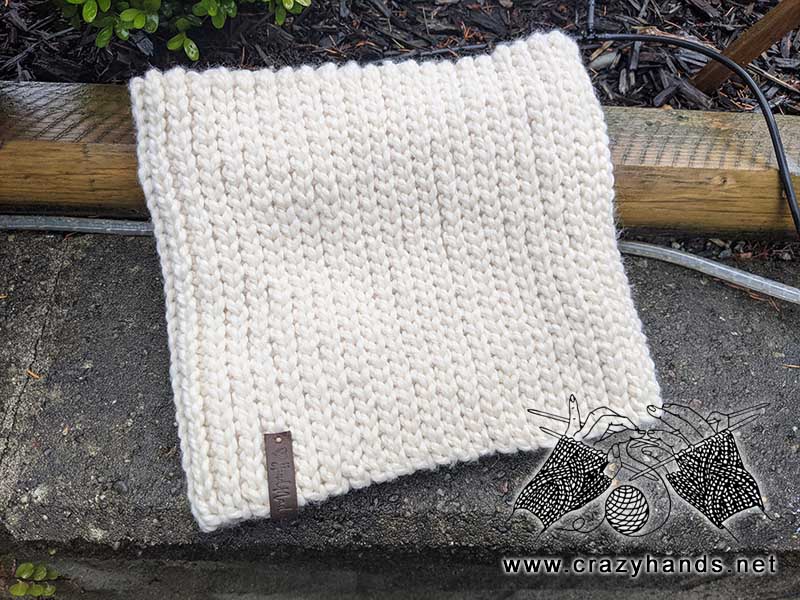 Crochet ribbed cowl scarf pattern: 
Ch 31.
Row 1: Starting in the second loop from hook, sl st 30, turn
Row 2: Ch1, sl st blo 30, turn
Repeat Row 2 until the cowl measures 60 cm.
The cowl scarf is ready. Now we are going to join two edges of the work with slip stitches. Chain 1. If you look at your work, you can see chains at the top of each side. Insert the hook into chain space and into slip stitch of the last row, yarn over and pull it through 2 loops and original loop on our hook (make a slip stitch). Continue with a slip stitch until the end of work. Just make sure you do not miss a stitch as you go.
Weave in ends and enjoy your lovely crochet snood.